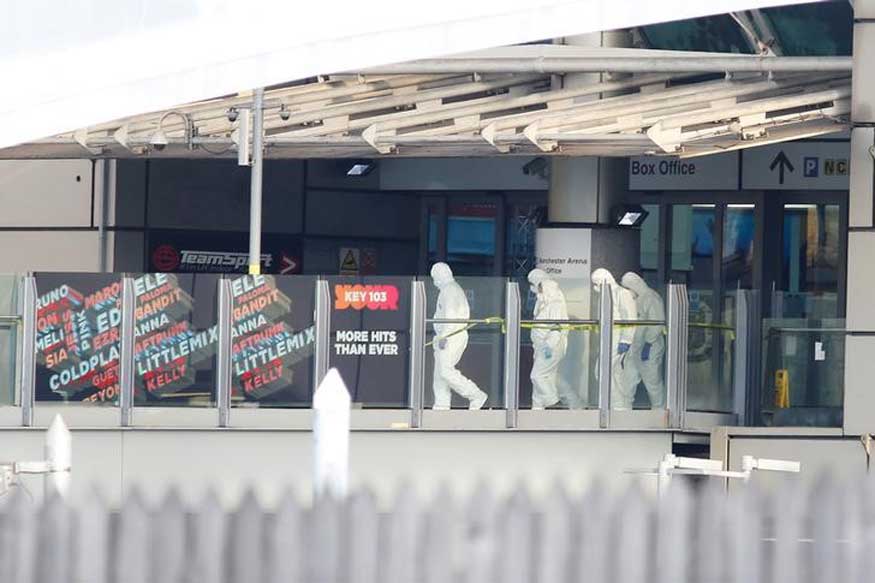 Forensic police search the Manchester Arena in Manchester. (Image: Reuters)

"The priority is to establish whether he was acting alone or as part of a network. The attacker, I can confirm, died at the arena. We believe the attacker was carrying an improvised explosive device (IED) which he detonated causing this atrocity," he added.

Stay tuned for Live updates.




14 Aug, 2019 |

India in West Indies

WI
vs
IND
240/7

35.0 overs

256/4

32.3 overs

India beat West Indies by 6 wickets (D/L method)

14 - 18 Aug, 2019 |

The Ashes

ENG
vs
AUS
258/10

77.1 overs

250/10

94.3 overs

England drew with Australia

14 - 18 Aug, 2019 |

New Zealand in Sri Lanka

NZ
vs
SL
249/10

83.2 overs

267/10

93.2 overs

Sri Lanka beat New Zealand by 6 wickets

11 Aug, 2019 |

India in West Indies

IND
vs
WI
279/7

50.0 overs

210/10

42.0 overs

India beat West Indies by 59 runs (D/L method)

08 Aug, 2019 |

India in West Indies

WI
vs
IND
54/1

13.0 overs

/

overs

Match Abandoned