At least nine people are reported dead after three gunmen went on rampage inside a shopping mall in Munich, South Germany on Friday evening.

Initial reports had suggested the presence of only one shooter but the Munich police are on the lookout for at least three gunmen in and around the area based on eyewitness accounts.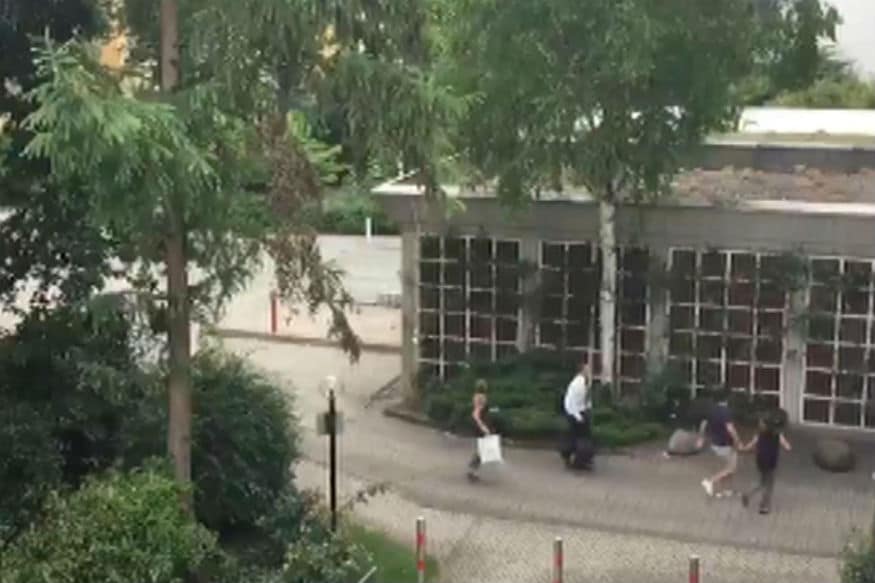 In this frame grab taken from video, people run from the Olympia Einkaufszentrum shopping centre after a shooting, (Picture Courtesy: AP)

Munich Police has termed the entire situation as one of acute terror threat and have asked people be restrict movement.

The entire Munich city was on lockdown as the police launched a manhunt for the gunmen.

According to CNN, unconfirmed mobile phone footage appeared to show a man shooting outside a McDonald's restaurant.

Munich Police have said they have no clue where the shooters are.

"Look after yourselves and continue to avoid public places," their social media account said.

Underground trains have been suspended and cab drivers have been told to avoid picking up passengers in and around the area.

According to Associated Press, Munich's Sueddeutsche Zeitung paper had reported that the city's transit system has shut down following the mall shooting.