Nawaz Sharif Shifted to Pakistan Hospital After Health Deteriorates
Last week, it was reported that Sharif is on the verge of a kidney failure and doctors had recommended to shift him to hospital immediately.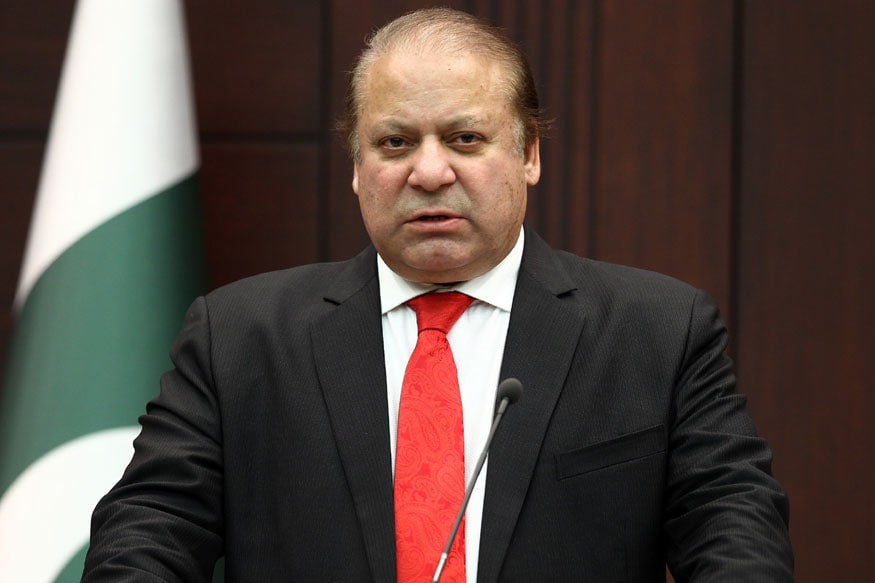 File photo of Nawaz Sharif. (Getty Images)
Islamabad,: Jailed former Prime Minister Nawaz Sharif was on Sunday admitted to the country's top hospital on the orders of Pakistan's caretaker government, after his health deteriorated in the high-security Adiala Jail in Rawalpindi.
Sharif, 68, is serving a 10-year jail term in a corruption case over his family's purchase of luxury apartments in London. He has been lodged in the Adiala Jail in Rawalpindi since July 13.
Doctors conducted a check-up of Sharif after he complained of chest pain and advised that he immediately be shifted to a coronary care unit (CCU) of the Pakistan Institute of Medical Sciences (PIMS) in Islamabad, Geo news reported.
The decision to shift Sharif to hospital was taken by the Punjab government which has administrative control of the Adiala jail after a team of doctors recommended that Sharif needed proper medication and care as he has been suffering from acute pain in both his arms, likely due to lack of adequate blood circulation.
Last week, it was reported that Sharif is on the verge of a kidney failure. Doctors recommended to shift him to hospital immediately.
Doctors had advised Sharif's transfer to hospital after an electrocardiogram had shown "variations", Punjab home minister Shaukat Javed told state-run PTV.
"How many days he stays in hospital depends on doctors," Javed said.
He had earlier said that Sharif will be shifted to PIMS, where preparations have been made to keep the high-profile prisoner.
Earlier, a team of doctors headed by Dr Ejaz Qadeer and comprising cardiologist Dr Naeem Malik, Medical Specialist Dr Shaji Siddiqui, neurologist Dr Sohail Tanvir and Dr Mashood carried out medical checkup of Sharif after he complained of pain in chest.
Dr Malik, head of the PIMS cardiology department, suggested that authorities shift Sharif to the hospital as his blood tests showed clotting which, according to the doctor, was an alarming sign considering his medical history. His ECG was also not satisfactory.
The Pakistan Muslim League-Nawaz (PML-N) supremo has diabetes and undergone bypass surgery in 2016. He currently takes medication for his heart condition, cholestrol and diabetes.
Last week, PML-N president Shehbaz Sharif wrote a letter to caretaker Punjab government seeking better facilities for them at Adiala Jail.
Shehbaz had asked the authorities to ensure continuous provision of medicines and medical examination to Sharif from his personal doctor as he was suffering from dehydration and his blood urea content was 50 per cent higher than it should have been.
Meanwhile, security has been beefed up in and around the Adiala Jail. Security personnel have been deployed around its premises and also special arrangements have also been made at the PIMS.
Get the best of News18 delivered to your inbox - subscribe to News18 Daybreak. Follow News18.com on Twitter, Instagram, Facebook, TikTok and on YouTube, and stay in the know with what's happening in the world around you – in real time.
| Edited by: Padmaja Venkataraman
Read full article