Colombo: Tens of thousands of activists blocked the centre of Colombo on Tuesday to protest the sacking of Ranil Wickremesinghe as prime minister.
Wickremesinghe's United National Party (UNP) staged the protest outside his official residence where he has remained since President Maithripala Sirisena dismissed him on Friday.
Sirisena named former authoritarian president Mahinda Rajapakse as head of government, triggering a constitutional crisis.
The party said over 100,000 people took part in the protests while police sources gave a figure of 25,000, though many busloads were still arriving.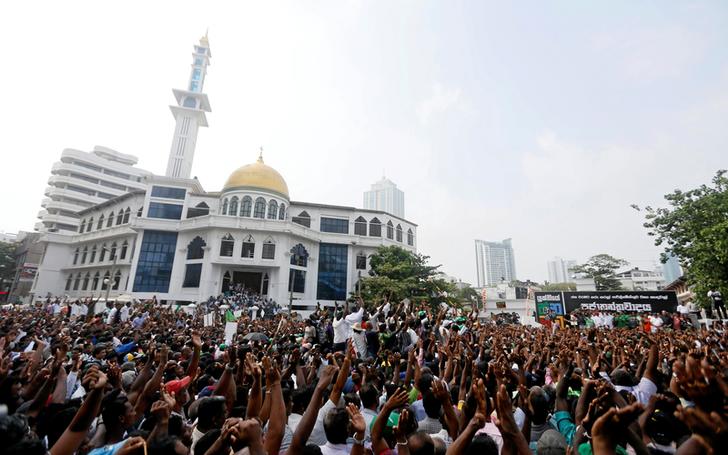 Supporters of Sri Lanka's ousted Prime Minister Ranil Wickremesinghe shout slogans during a protest against his removal, near the Prime Minister's official residence in Colombo, Sri Lanka. (Image: Reuters)

"We are against the sacking, the people did not vote for Sirisena to act in this manner," Wickremesinghe told supporters from a makeshift stage. "We will resist what the president has done."
Crowds chanted "down with the rogue PM", referring to Rajapakse, and "respect the mandate, recall parliament."
Effigies of Sirisena were torn up in a symbolic protest against the president's move which has been described by many local newspapers as a "constitutional coup."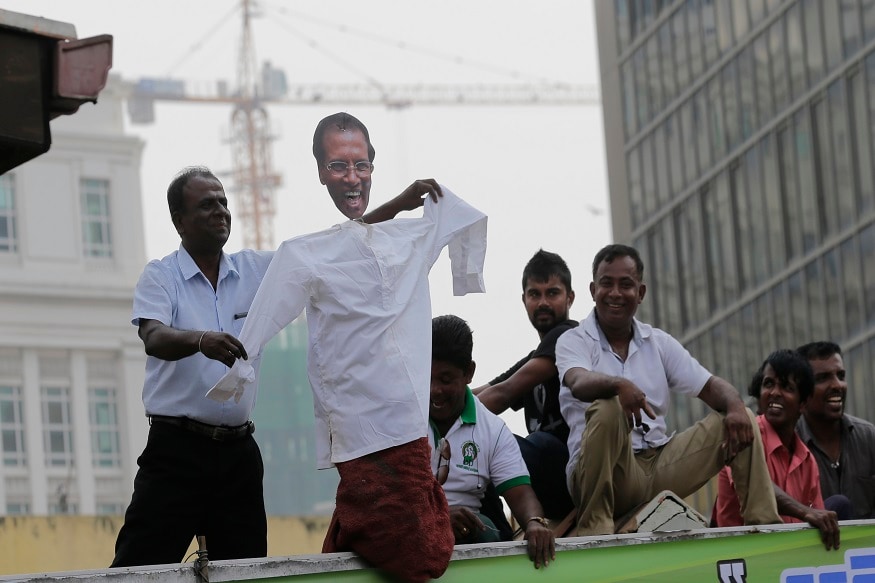 Supporters of Sri Lanka's sacked prime minister Ranil Wickremesinghe hold an effigy of president Maithripala Sirisena and puppeteers during a protest rally outside the prime ministers official residence in Colombo, Sri Lanka. (Image: AP)
Large crowds, many wearing caps in green, the UNP party colour, took part in the hurriedly arranged rally that forced the closure of several roads.
More than 2,600 police and 10 units of Special Task Force commandos were deployed for the protest, police spokesman Ruwan Gunasekera said.
Parliament speaker Karu Jayasuriya has warned that the crisis could lead to a "bloodbath" on the streets unless Sirisena ends a suspension of parliament to let MPs choose between Wickremesinghe and Rajapakse.
Wickremesinghe has demanded that parliament meet so that he can prove he has majority backing.