GET Stock

Quotes


Pakistan Claims to Bust 'India-Backed' Terror Outfit
According to a report in Dawn, Javed Alam Odho, DIG of Hyderabad in Pakistan said that the suspected terrorists were running a sub-nationalist group to "launch a separatist movement in the province and according to their own confession, they were trained and supported by India."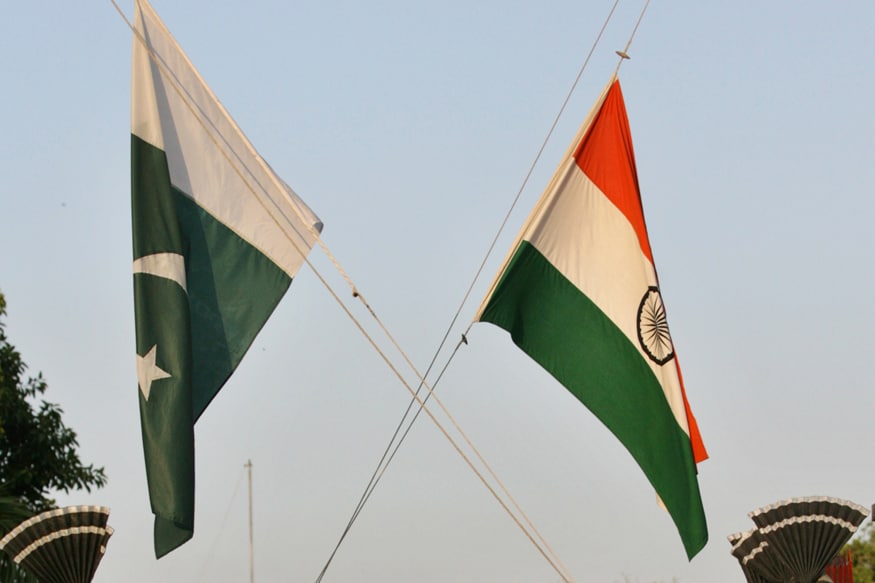 File photo of India-Pakistan flags (Reuters)
New Delhi: Pakistan claimed to have busted a terror outfit, which it alleged was "funded by India" to sabotage the China-Pakistan Economic Corridor. The DIG of Hyderabad in Pakistan held a press conference on Friday and said that the five-member group was led by the alleged chief of Sindhudesh Revolution Army (SRA) and that it was targeting security personnel in Sindh too.

According to a report in Dawn, DIG Javed Alam Odho said that the suspected terrorists were running a sub-nationalist group to "launch a separatist movement in the province and according to their own confession, they were trained and supported by India."

"They would make frequent visits to India by crossing the border near Badin district," Odho said. The suspects have reportedly been identified as Muzaffar Hussain Nanjgraj, Murtaza Abro, Shakeel Ghangro, Rafaqat Jarwar and Arbab Soomro, and the men were arrested after an encounter in Aliabad area.

Odho reportedly said that Muzaffar had also confessed to his involvement in Rohri bypass explosion, Mehrabpur explosion in March 2017, January 2018 blast in Qasimabad, and also planting of a bomb outside Mehran University in Jamshoro in November 2017.

The arrests come just days after the Financial Action Task Force (FATF) in its latest meeting in Paris has decided to put Pakistan on a "grey list" for not taking adequate action against proscribed terrorist entities and individuals.

The motion, brought forth by the United States, was supported by countries like UK, France, and India. The FATF voted 36 to 1 to grey list Pakistan. The only country that voted in favour of Pakistan was Turkey. Not even traditional friends and allies like China and Turkey voted in favour of Pakistan.
Read full article