Pakistan's Ruling PTI Wins Most Seats in Gilgit-Baltistan Assembly Election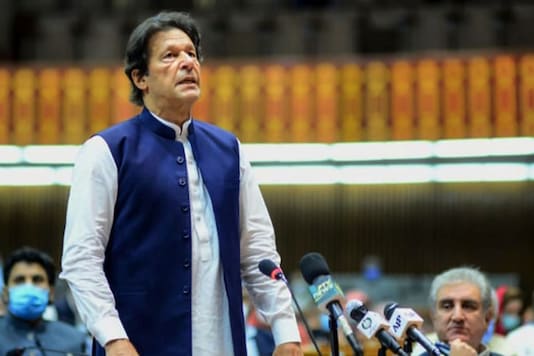 Prime Minister Imran Khan and chief of Pakistan Tehreek-i-Insaf (PTI) speaks during the National Assembly session in Islamabad on June 25, 2020. (AFP)
Prime Minister Imran Khan's Pakistan Tehreek-i-Insaf: on Monday won most of the seats in the legislative assembly election in Gilgit-Baltistan in northern Pakistan, keeping alive the tradition of success in the region by the party ruling the country.
India has slammed Pakistan for its decision to hold elections in Gilgit-Baltistan and said any action to alter the status of the militarily-occupied region has no legal basis.
Elections were held on 23 seats of the third legislative assembly on Sunday amidst tight security due to the threat of militancy. Unofficial results compiled by the various media outlets showed that.
.
Next Story