Pictures of the month: March 2016
A look at what happened around the world in the past month, through some fantastic images
The month of March saw some momentous changes in the global order. Barack Obama became the first sitting US president in 88 years to visit Cuba, thus igniting hopes for relations normalising between the two once 'cold' nations. In strife torn Syria, coalition forces secured a major victory by driving out ISIS fighters from their stronghold at Palmyra, while in distant Brazil, a political upheaval steadily gathers force.
Here is a look at what happened around the world, through some fantastic images: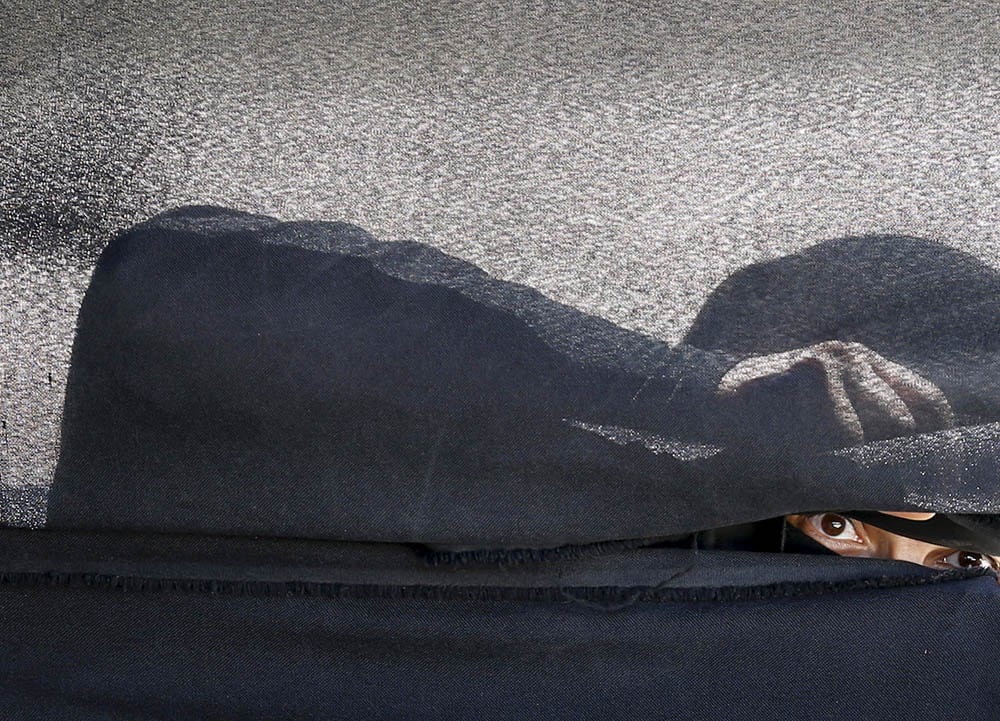 A woman looks through a tent during a gathering by Houthi loyalists against Saudi-led air strikes in Yemen's capital Sanaa. REUTERS/Khaled Abdullah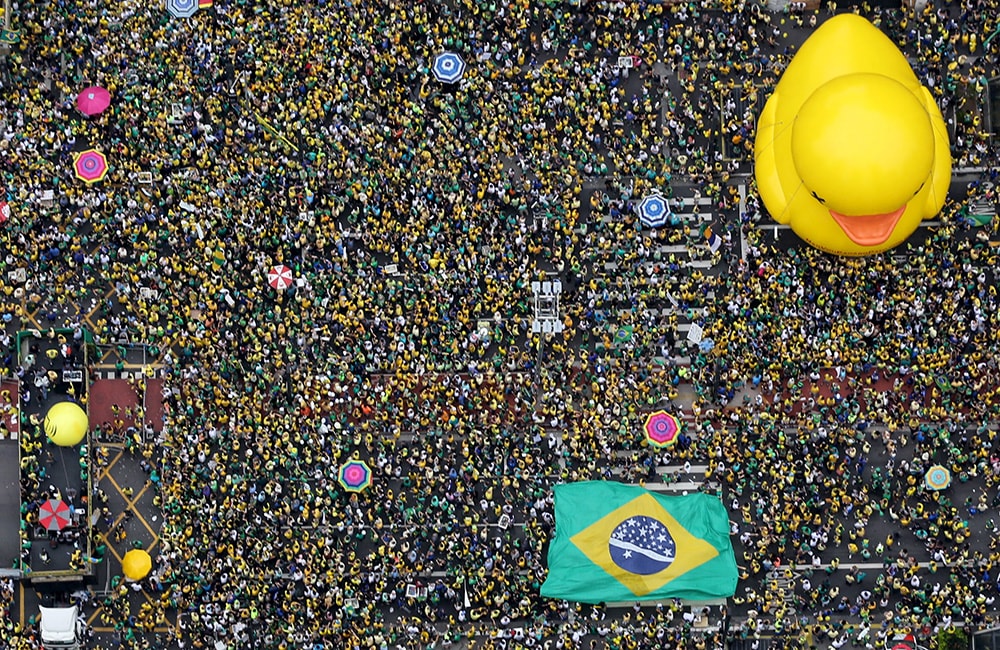 Demonstrators attend a protest against Brazil's President Dilma Rousseff, as a part of nationwide protests calling for her impeachment, in Sao Paulo, Brazil. REUTERS/Paulo Whitaker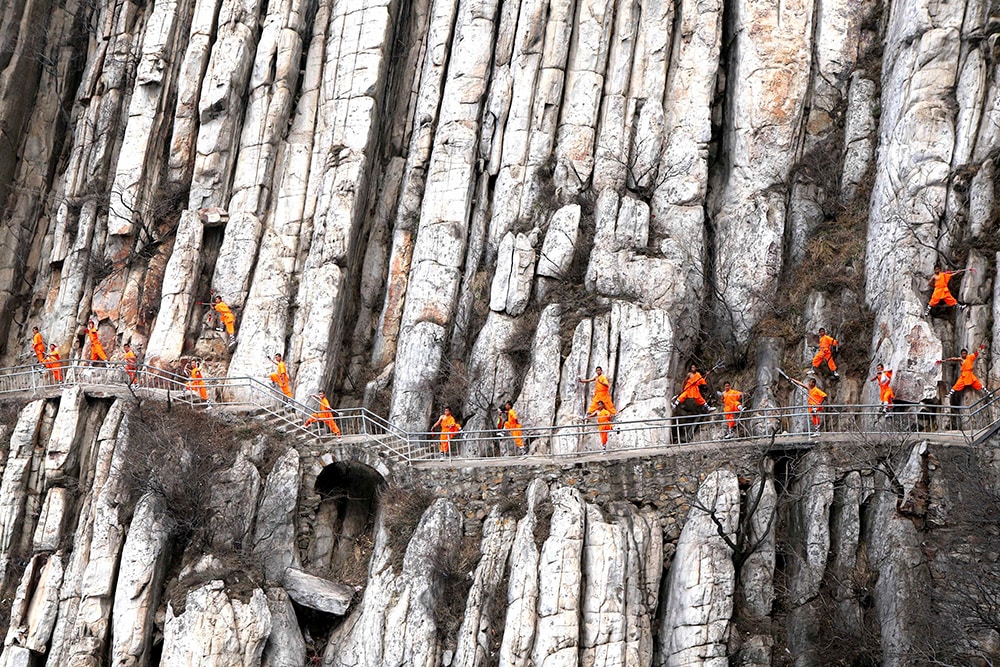 This is how legends are born. Students from a martial arts school practice Shaolin Kung Fu on cliffs in Dengfeng, Henan Province. REUTERS/Stringer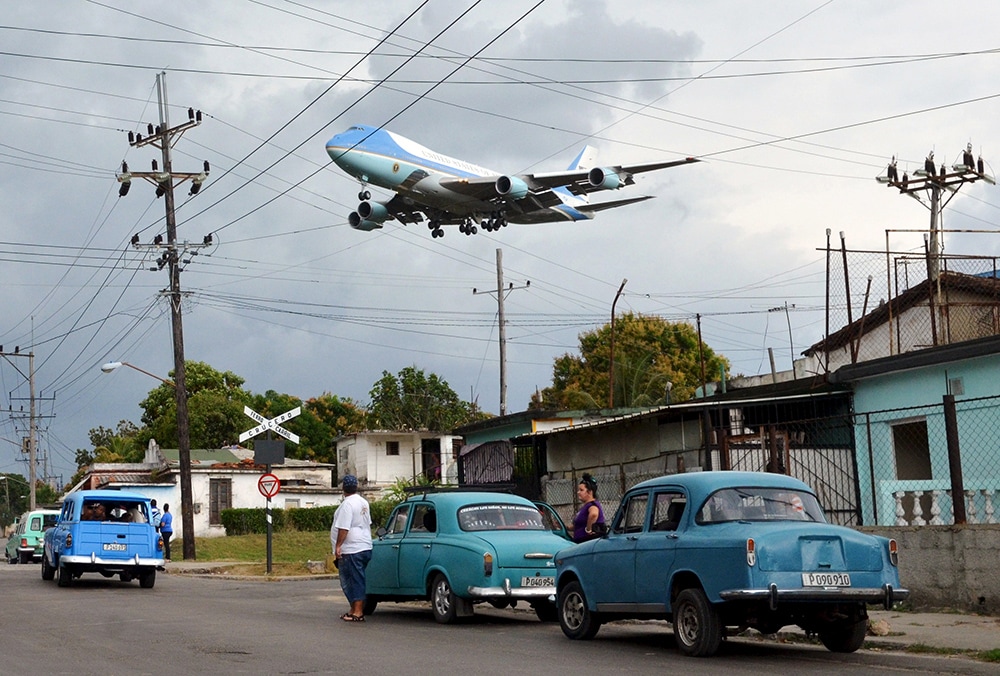 Air Force One carrying US President Barack Obama and his family flies over a neighborhood of Havana as it approaches the runway to land at Havana's international airport. The juxtaposition of a sophisticated Boeing 747 on a Havana street with 1950s american cars is emblematic of the differences between the two nations that are separated by mere 90 miles of sea. REUTERS/Alberto Reyes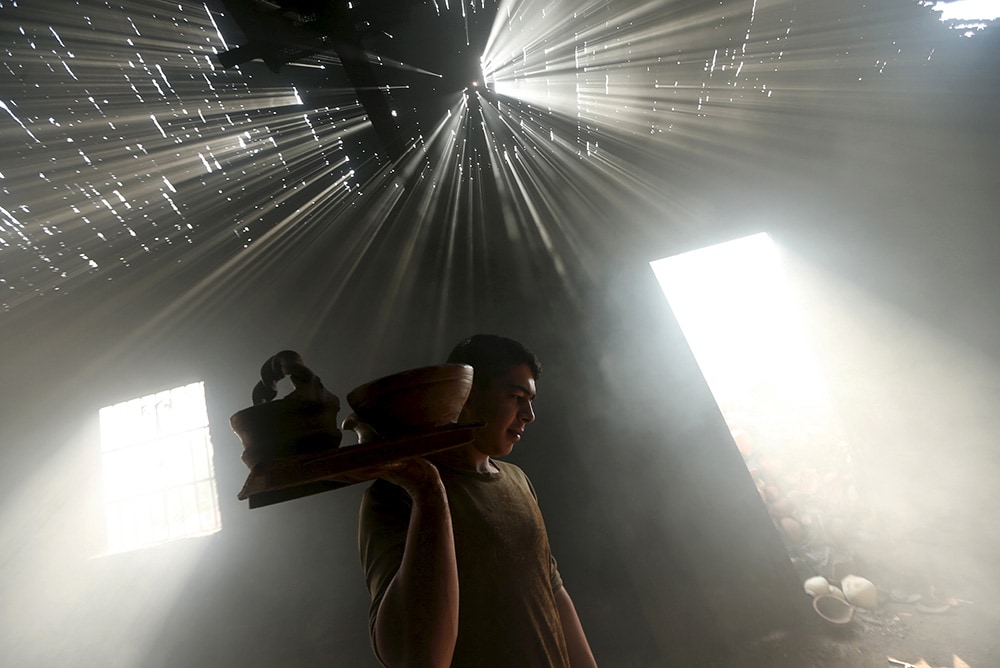 Palestinian boy Sabri Attalah, 17, works at a pottery workshop in Gaza City. Attalah, who works along with his family members at their workshop, earns around 25 Shekels (Rs 420) per working day. The boy, who quit school, once hoped to be a design engineer. REUTERS/Mohammed Salem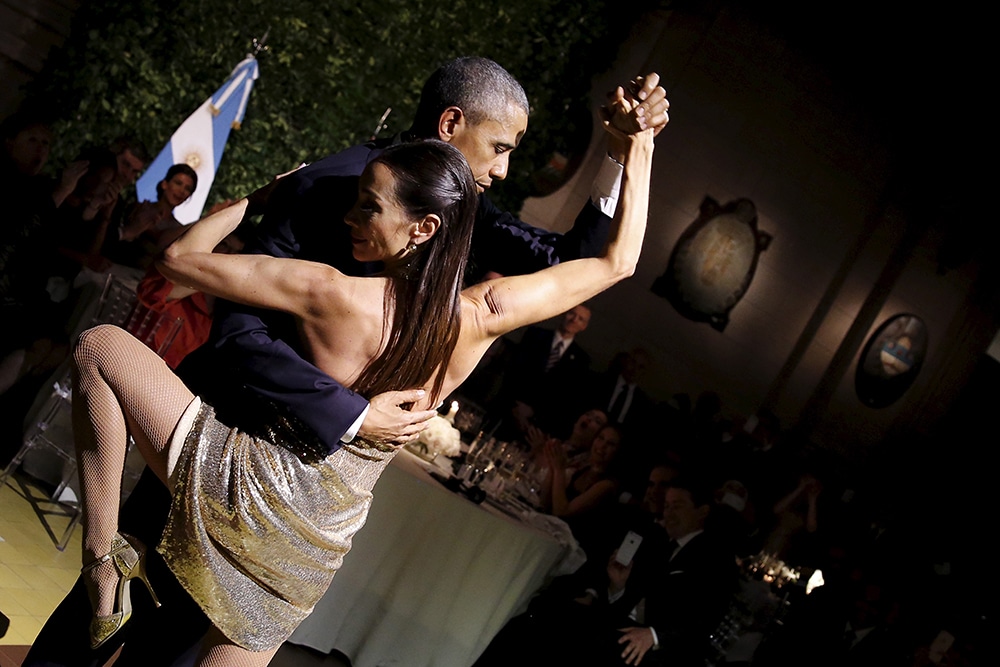 US President Barack Obama dances tango during a state dinner hosted by Argentina's President Mauricio Macri at the Centro Cultural Kirchner as part of President Obama's two-day visit to Argentina, in Buenos Aires. REUTERS/Carlos Barria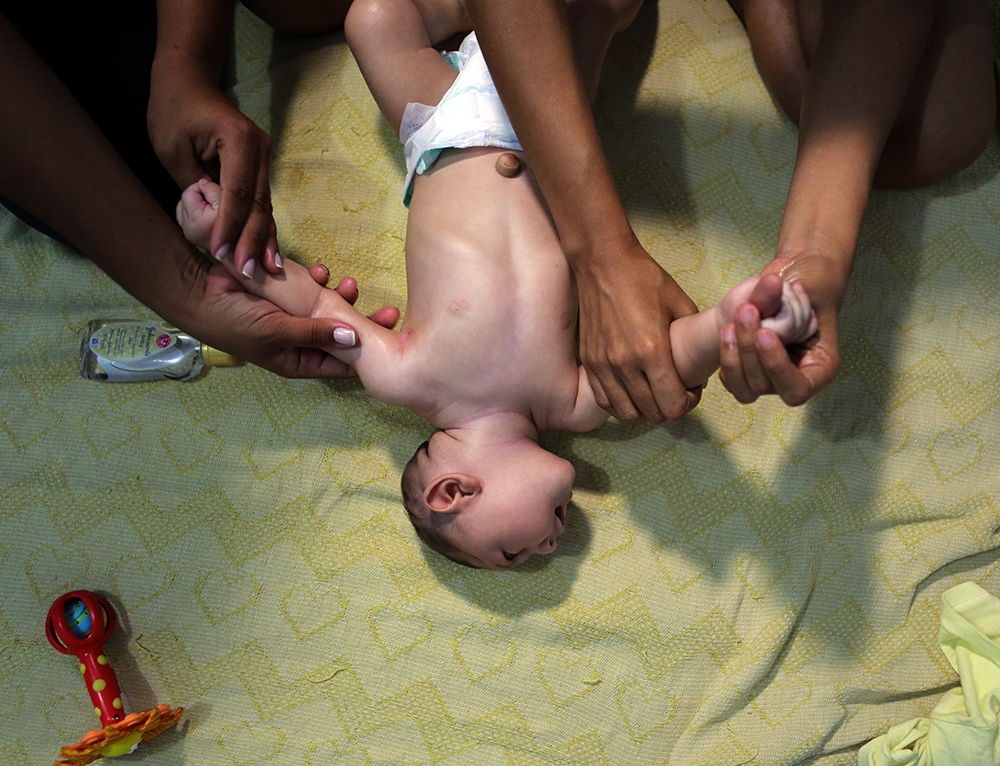 Therapist Rozely Fontoura (L) teaches Daniele Santos Shantala massage on her baby Juan Pedro, who has microcephaly, in Recife, Brazil. When Santos gave birth to a baby boy with microcephaly, a serious birth defect linked to the Zika infection, she was distraught. She was left to look after Juan Pedro alone after her husband left. In addition to traditional treatment at a hospital in Recife, Santos is learning therapeutic massage from an NGO to help alleviate Pedro's symptoms. REUTERS/Paulo Whitaker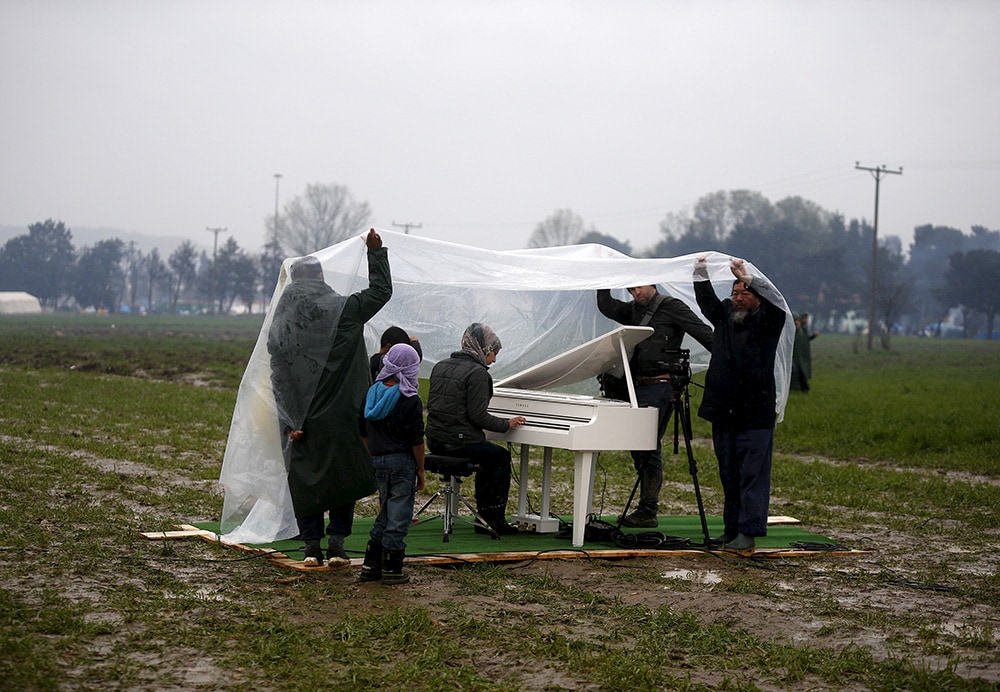 Borders divide, music unites. Chinese dissident artist Ai Weiwei (R) holds a rain cover to protect a Syrian refugee woman from the rain, as she performs in a field, on a piano brought by the artist, near a makeshift camp on the Greek-Macedonian border, near the village of Idomeni, Greece. REUTERS/Stoyan Nenov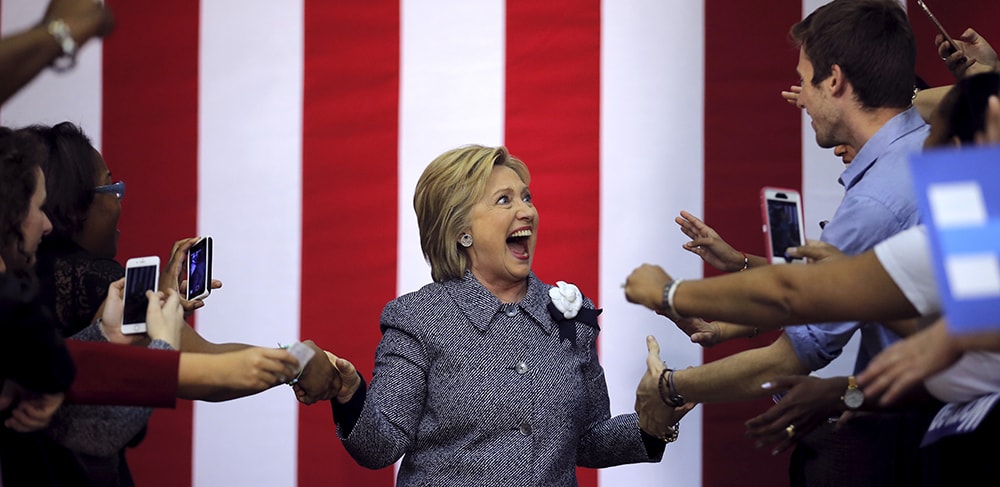 Democratic US Presidential candidate Hillary Clinton reacts as she arrives at a campaign rally at a community center in Charlotte, North Carolina. In spite of a stiff challenge mounted by Senator Bernie Sanders, Secretary of State Clinton is most likely to win the Democratic nomination later in the year. REUTERS/Carlos Barria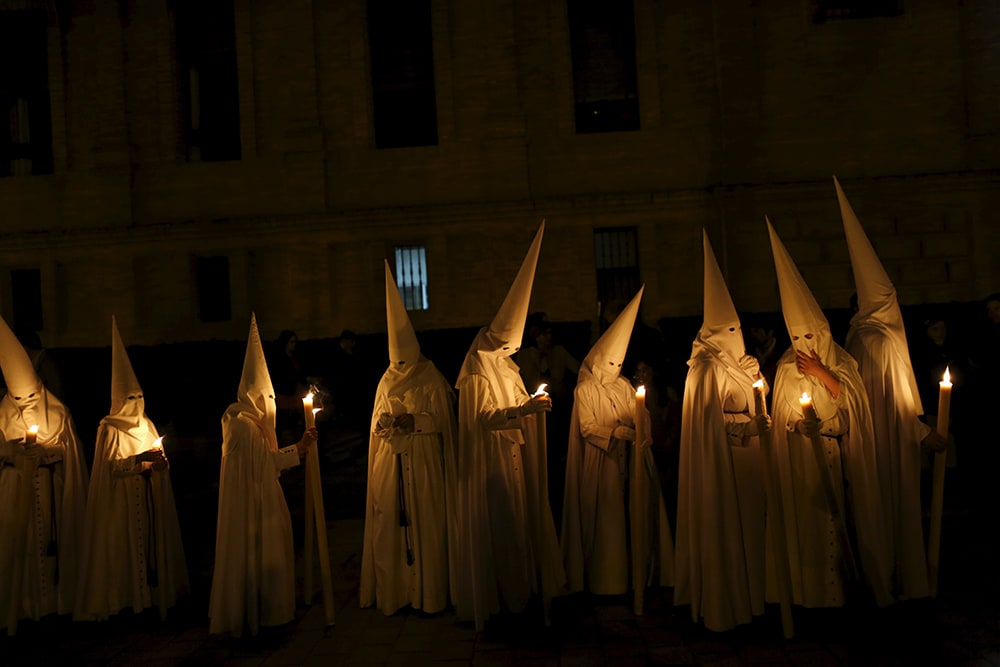 Penitents of La Paz (The Peace) brotherhood make their penance during a Holy Week procession in the Andalusian capital of Seville, southern Spain. REUTERS/Marcelo del Pozo
Get the best of News18 delivered to your inbox - subscribe to News18 Daybreak. Follow News18.com on Twitter, Instagram, Facebook, Telegram, TikTok and on YouTube, and stay in the know with what's happening in the world around you – in real time.
Read full article