195/288 Seats ((145 Seats to Win)
Alliance
BJP+
YSRCP+
TDP+
INC+
OTH
Wins + Leads
133
31
31
18
13
+/- 2014
+12
-06
-02
+01
195/90 Seats ((145 Seats to Win)
| Alliance | BJP+ | INC+ | BJD+ | OTH |
| --- | --- | --- | --- | --- |
| Wins + Leads | 133 | 31 | 18 | 13 |
| +/- 2014 | +12 | -06 | -02 | +01 |
Texas Tech University Police Officer Killed in Shooting, Suspect Nabbed
Texas Tech University officials issued an alert to students on social media Monday night, noting that the suspected shooter had not been apprehended.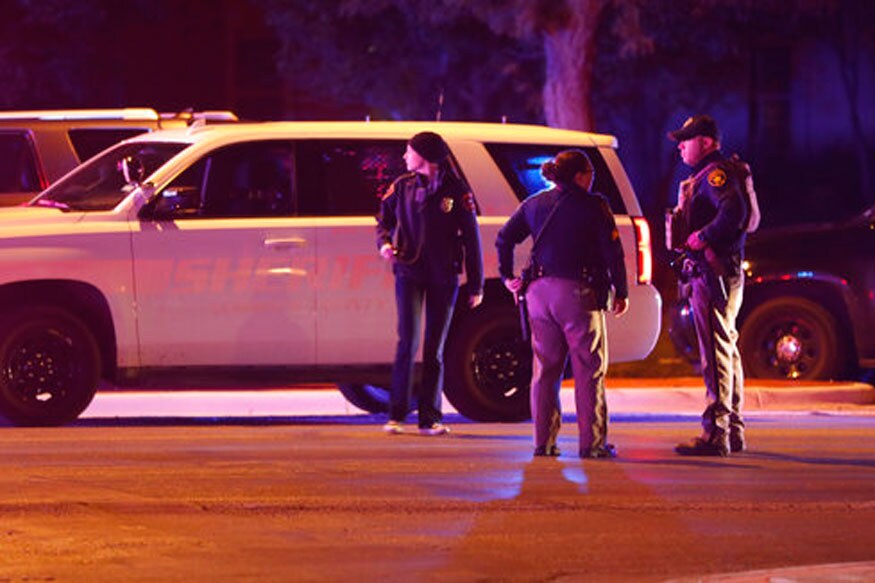 Emergency personnel stage at an intersection across from Talkington Hall on the Texas Tech University campus in Lubbock, Texas. (AP Photo)
Lubbock: Police apprehended a 19-year-old student accused of fatally shooting a Texas Tech University police officer at the campus police station Monday night.
University officials issued an alert saying the suspect was taken into custody and that the campus lockdown order had been lifted.
In an earlier statement, the university identified the suspect as Hollis Daniels.
University spokesman Chris Cook said that campus police made a student welfare check Monday evening and — upon entering the room — found evidence of drugs and drug paraphernalia. Officers then brought the suspect to the police station for standard debriefing.
While at the station, Cook said the suspect pulled out a gun and shot an officer in the head, killing him. The suspect then fled on foot before being apprehended a short time later.
Texas Tech officials initially issued a lockdown alert to students on social media, urging those on campus "to take shelter in a safe location."
Additional information was not immediately available.
Texas Gov. Greg Abbott issued a statement about the shooting late Monday, saying "hearts go out to the family of the police officer killed." Abbott also said he had mobilized state law enforcement resources to aid in the investigation.
Get the best of News18 delivered to your inbox - subscribe to News18 Daybreak. Follow News18.com on Twitter, Instagram, Facebook, Telegram, TikTok and on YouTube, and stay in the know with what's happening in the world around you – in real time.
Read full article