Qantas Jet 'Nosedives for 10 Seconds', Passengers Recall 'Rollercoaster' Ride
The two Qantas jets were about 20 nautical miles apart in distance and 1,000 feet apart in altitude when QF94, flying from Los Angeles to Melbourne, was affected earlier this week, the airline said in a statement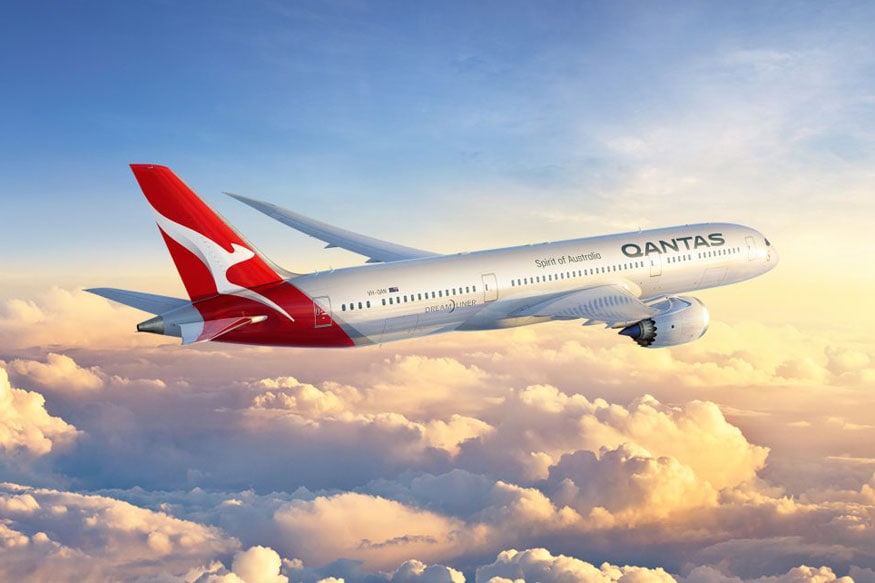 Photo for representation.
New Delhi: A Qantas flight from Los Angeles to Melbourne nosedived for about 10 seconds over the Pacific Ocean within two hours of take-off on Sunday night after entering a wind vortex from "wake turbulence" caused by another Qantas plane.
The two Qantas jets were about 20 nautical miles apart in distance and 1,000 feet apart in altitude when QF94, flying from Los Angeles to Melbourne, was affected earlier this week, the airline said in a statement on Thursday.
Australian television and radio host Eddie McGuire, who was on the flight, said the plane "jumped up and down for about 10 seconds" and that "somebody described it as the feeling of going over the top of a rollercoaster".
McGuire also praised the staff for handling the situation well.
"I thought the Qantas staff were fantastic. The captain of the aircraft got on and told everyone immediately, 'this is what happened, relax. That was something a bit different, we've run into these things at the moment, we're now talking to air traffic control and we're going to get a different flight path — we should be right from here'."
Qantas, which is understood not to have reported the incident to the Australian Transport Safety Bureau (ATSB), has since responded to the freefall, saying the event was handled appropriately.
"As the Captain explained to passengers at the time, this A380 experienced a short burst of wake turbulence from another A380 flying ahead and above it.
"There are a lot of safeguards in place to reduce the likelihood of wake turbulence encounters, but it's hard to eliminate."
Since the ordeal, the ATSB has questioned Qantas over the incident and have confirmed a review of information provided to them from the carrier will be undertaken.
Read full article