Assembly Elections 2019
Exit Poll Results
Rwanda's Kagame in Landslide Poll Win With Around 98% of Votes
There had been little doubt that 59-year-old Paul Kagame would return to the helm of the east African nation which he has ruled with an iron fist since the end of the 1994 genocide.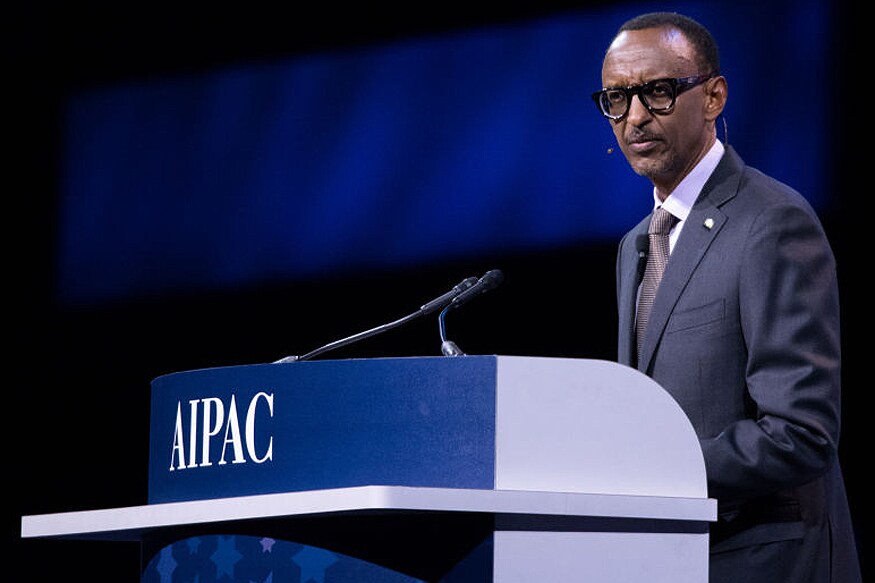 File photo of Rwandan President Paul Kagame. (Getty Images)
Kigali:
Rwandan President Paul Kagame sailed to a third term in office with a tally hovering around a whopping 98% of votes, partial results showed on Friday.
There had been little doubt that the 59-year-old would return to the helm of the east African nation which he has ruled with an iron fist since the end of the 1994 genocide.
With 80% of results counted, Kagame had secured some 5.4 million votes, far more than the 50% plus one required for him to win re-election.
"We think that at this level... it will be the same result, no change after having counted 100% (of votes)," said national elections commission chairman Kalisa Mbanda. Full provisional results will come through later on Friday.
The commission estimates 97% of 6.9 million voters turned out to cast their ballots.
Of the results tallied, Kagame had 98.66% – a figure which could still shift slightly – while his two little-known rivals barely made a dent.
Frank Habineza of the Democratic Green Party – the only permitted critical opposition party – won 0.45% of votes and independent candidate Philippe Mpayimana scored 0.72.
Around the country Rwandans gathered to hear the results, with some celebrating an early win for Kagame. At a gymnasium in the capital loud music blared and traditional dancers took to the floor to entertain several hundred people.
"We are celebrating the presidential election," said one young man as he danced. "We are celebrating Paul Kagame!" another yelled out next to him.
Kagame has been the de-facto leader of Rwanda since, as a 36-year-old, his rebel army routed extremist Hutu forces who slaughtered an estimated 800,000 people – mainly minority Tutsis – and seized Kigali in 1994.
He was appointed president by lawmakers in 2000 before being elected in 2003 with 95% of votes and again in 2010 with 93% of votes.
The lanky former guerilla fighter is one of Africa's most divisive leaders, with some hailing him as a visionary while critics see a despot aiming to become one of the continent's presidents-for-life.
Kagame is credited with a remarkable turnaround in the shattered nation, which boasts annual economic growth of about seven percent, is safe, clean and does not tolerate corruption. Rwanda also has the highest number of female lawmakers in the world.
However rights groups accuse Kagame of ruling through fear, relying on systematic repression of the opposition, free speech and the media.
Kagame's critics have ended up jailed, forced into exile or assassinated. While few Rwandans would dare to openly speak against him.
| Edited by: Aditya Nair
Read full article
Countdown To
Elections Results
To Assembly Elections 2018 Results