Stanford Psychiatrist Accuses Trump of 'Scapegoat' Politics in Kavanaugh Sexual Misconduct Case
Dr David Spiegel, who co-wrote two papers with Kavanaugh accuser Christine Blasey Ford, said Trump had managed to 'mobilise' a lot of people who were 'angry and resentful'.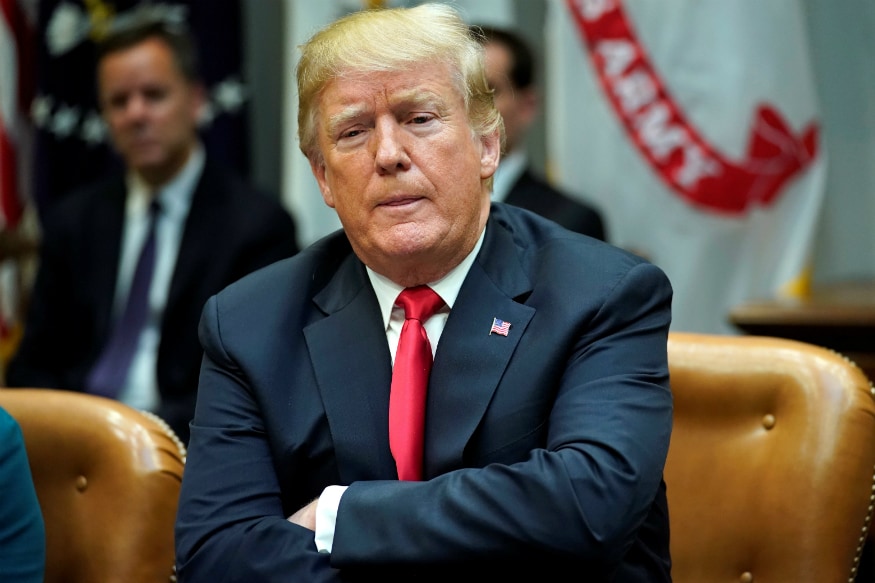 File photo of US President Donald Trump.
New Delhi: Stanford psychiatrist Dr David Spiegel criticised US President Donald Trump's "scapegoat" politics following his statement on Saturday that he was "a hundred percent" sure that Christine Blasey Ford, who accused the now US Supreme Court judge Brett Kavanaugh of sexual misconduct, had got the wrong man.
"Every time I think politics can't get worse, it gets worse. It is just a disgrace," Spiegel, who co-wrote two papers with Ford, told Network 18 during an exclusive interaction on the sidelines of the 16th Hindustan Times Leadership Summit.
On Saturday, Trump's nominee Kavanaugh was officially sworn in as the 114th Justice of the Supreme Court. His nomination was hit by multiple accusations of sexual misconduct from his past — charges that he denied.
Millions of people across the globe had watched the open hearing of his first accuser Ford, a research psychologist at Stanford University.
Since her testimony, Ford has been at the receiving end of criticism and Trump ridiculed her testimony to the Senate Judiciary Committee during which she had said that she did not remember everything that happened on the night of the alleged assault.
"What I know about her is that she's a decent, truthful, honest person," Spiegel said. "There are a lot of women who have been sexually abused who don't talk about it for a very long time, if ever. And it doesn't surprise me at all.
"They feel ashamed, they blame themselves inappropriately. They expect to be disrespected if they tell," he said, noting that since Ford's testimony, she had "moved twice" and even "received death threats".
Citing French philosopher René Girard, Spiegel argued that Trump's politics was based on "scapegoating".
"That is clearly what is going on here. Trump is appealing to white men who are afraid that they will be outnumbered... it's not the Mexicans crossing the border who are rapists, who Trump and his buddies who are sexually assaulting women. They are saying, it is not me — it is them. The problem is that Whites have recognised that they might soon not be the majority and control everything," he said.
Spiegel added that Trump had managed to "mobilise" a lot of people who were "angry and resentful". "There are a lot of people who are angry and resentful that their lives aren't good. And that is what Trump has mobilised: people who are threatened and who want to blame everyone else for their problems."
Dr David Spiegel is Willson Professor and Associate Chair of Psychiatry & Behavioral Sciences, and Director of the Center on Stress and Health and the Center for Integrative Medicine at Stanford University School of Medicine. He was a member of the work groups on stressor and trauma-related disorders for the DSM-IV and DSM-5 and spoke at the World Economic Forum in Davos this past January.
Get the best of News18 delivered to your inbox - subscribe to News18 Daybreak. Follow News18.com on Twitter, Instagram, Facebook, TikTok and on YouTube, and stay in the know with what's happening in the world around you – in real time.
Read full article