Taliban Vows to Fight on After Trump Declares Peace Talks to be 'Dead'​
Taliban spokesperson said, 'We had two ways to end occupation in Afghanistan, one was jihad and fighting, the other was talks and negotiations.'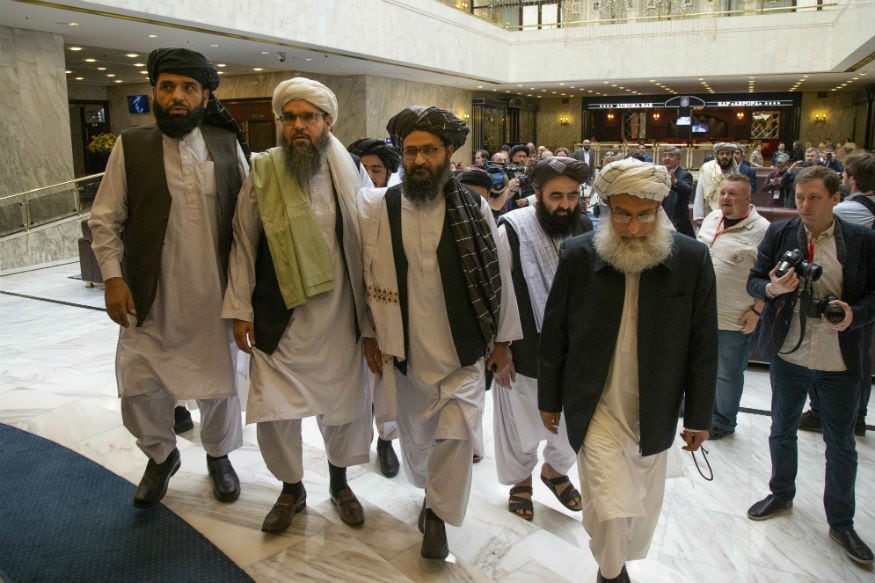 Moscow: Mullah Abdul Ghani Baradar, the Taliban group's top political leader, third from left, arrives with other members of the Taliban delegation for talks in Moscow, Russia, Tuesday, May 28, 2019. (Image: AP/PTI)
Kabul: The Taliban on Tuesday vowed to continue fighting against US forces in Afghanistan after President Donald Trump said talks with insurgents were "dead", saying Washington would regret abandoning negotiations.
"We had two ways to end occupation in Afghanistan, one was jihad and fighting, the other was talks and negotiations," Taliban spokesman Zabihullah Mujahid told AFP.
"If Trump wants to stop talks, we will take the first way and they will soon regret it."
Get the best of News18 delivered to your inbox - subscribe to News18 Daybreak. Follow News18.com on Twitter, Instagram, Facebook, Telegram, TikTok and on YouTube, and stay in the know with what's happening in the world around you – in real time.
Read full article