nda:
Needmore seats to Win

Needmore seats to Win
upa:
The Bizarre, Paranoid Life of Donald Trump: New Book Tells all
Among the allegations in the 35-page dossier was the charge that Russians had filmed Trump engaging in a sexual act called a "Golden Shower" in a Moscow hotel suite.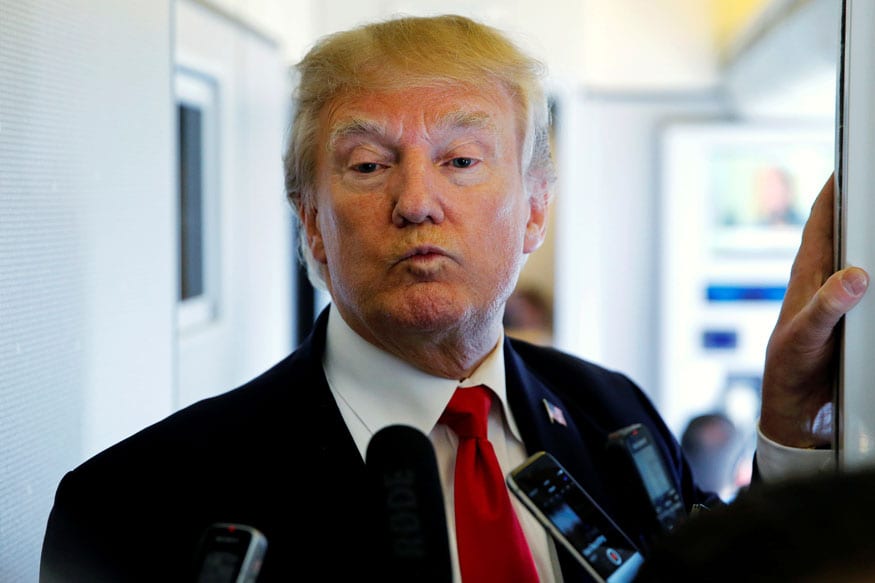 File photo of US President Donald Trump. (Reuters)
New Delhi:
President of the US Donald Trump has had a tumultuous first year in the office. He has been beleaguered with allegations of collusion with Russia to defeat his Democratic rival Hillary Clinton and has been unable to push through any major legislation through a US Congress controlled by his own party.
But beyond politics, Donald Trump has come as a godsend for late-night comedians in America who have delved into reports filtering through a leaky White House about the President's personal habits.
From his strained relationship with the first lady Melania Trump to his alleged addiction to cable TV, a lot has been speculated. But a new book by author Michael Wolff called 'Fire and Fury: Inside the Trump White House' has thrown up some bizarre details and habits of the American President's life.
Mr and Mrs Trump
If the book is anything to go by, Donald Trump's relationship with his wife Melania Trump is more than just strained. Melania Trump is said to have openly wept on November 8, 2016, the night Donald Trump won the election.
"Shortly after 8 pm on Election Night, when the unexpected trend — Trump might actually win — seemed confirmed, Donald Trump Jr. told a friend that his father, or DJT, as he calls him, looked as if he had seen a ghost. "Melania was in tears — and not of joy," an excerpt from the book, published in New York Magazine, reads.
In fact, nobody in the Trump campaign - not even Trump himself – expected him to actually pull off a victory. "Once he lost, Trump would be both insanely famous and a martyr to crooked Hillary. His daughter Ivanka and son-in-law Jared would be international celebrities. Steve Bannon would become the de facto head of the tea-party movement. Kellyanne Conway would be a cable-news star. Melania Trump, who had been assured by her husband that he wouldn't become president, could return to inconspicuously lunching. Losing would work out for everybody. Losing was winning," the book read.
Wolff also sheds light on the way the Trump marriage has worsened ever since Trump took office and the couple moved into the White House. The two even sleep in separate bedrooms, with Trump locking his door against the advice of the Secret Service.
"Trump, in fact, found the White House to be vexing and even a little scary. He retreated to his own bedroom — the first time since the Kennedy White House that a presidential couple had maintained separate rooms. In the first days, he ordered two television screens in addition to the one already there, and a lock on the door, precipitating a brief standoff with the Secret Service, who insisted they have access to the room.
A paranoid president
According to Wolff, Donald Trump is paranoid of being poisoned. While the President has a kitchen staff at his disposal, his mortal fear forces him to order McDonald's to the White House instead. He even imposed a set of rules, such as telling the White House staff not to touch his toothbrush or pick up his shirt if it's on the floor – all born out of his fear of being poisoned.
"Then he imposed a set of new rules: Nobody touches anything, especially not his toothbrush. (He had a longtime fear of being poisoned; one reason why he liked to eat at McDonald's — nobody knew he was coming and the food was safely premade.) Also, he would let housekeeping know when he wanted his sheets done, and he would strip his own bed."
Addiction to TV, rants to friends
The job of an American President is a tiresome one and yet, Donald Trump seems to find the time to sit on his bed at 6:30 pm, eat cheeseburgers, watch TV on three separate screens and call his friends to rant about how he was being targeted by the "fake news" media. He even singled out journalists he did not like, or those who said unfavourable things about him, to say unkind things about them.
"If he was not having his 6:30 dinner with Steve Bannon, then, more to his liking, he was in bed by that time with a cheeseburger, watching his three screens and making phone calls — the phone was his true contact point with the world — to a small group of friends, who charted his rising and falling levels of agitation through the evening and then compared notes with one another.
As details of Trump's personal life leaked out, he became obsessed with identifying the leaker. The source of all the gossip, however, may well have been Trump himself. In his calls throughout the day and at night from his bed, he often spoke to people who had no reason to keep his confidences. He was a river of grievances, which recipients of his calls promptly spread to the ever-attentive media," the book reads.
It adds, "On February 6, in one of his seething, self-pitying, and unsolicited phone calls to a casual acquaintance, Trump detailed his bent-out-of-shape feelings about the relentless contempt of the media and the disloyalty of his staff. The initial subject of his ire was the New York Times reporter Maggie Haberman, whom he called "a nut job."
Gail Collins, who had written a Times column unfavourably comparing Trump to Vice-President Mike Pence, was "a moron." Then, continuing under the rubric of media he hated, he veered to CNN and the "deep disloyalty of its chief, Jeff Zucker."
But his "friends" did not always reciprocate the same warmth. Rupert Murdoch, who Trump regularly called and had lunch with, got off the phone with Trump one evening and called him a "f***ing idiot".
Is Trump only 'Semi-literate'?
Trump's falling out with former aide Steve Bannon is well known but Bannon was not the only one Trump had a strained relationship with. Wolff paints the portrait of a President who commands little respect from his aides. "He didn't process information in any conventional sense. He didn't read. He didn't really even skim. Some believed that for all practical purposes he was no more than semi-­literate," Wolff wrote.
The Trump White House was one at war with itself. The book reads, "If Bannon, Priebus, and Kushner were now fighting a daily war with one another, it was exacerbated by the running disinformation campaign about them that was being prosecuted by the president himself. When he got on the phone after dinner, he'd speculate on the flaws and weaknesses of each member of his staff. Bannon was disloyal (not to mention he always looks like sh*t). Priebus was weak (not to mention he was short — a midget). Kushner was a suck-up. Sean Spicer was stupid (and looks terrible too). Conway was a cry-baby. Jared and Ivanka should never have come to Washington."
"What's a Golden Shower?"
Last year, the news of a dossier prepared by ex-spy Christopher Steele, that allegedly detailed the damaging information Russia had over Donald Trump in order to influence him, created quite a stir in the US. Among the allegations in the 35-page dossier was the charge that Russians had filmed Trump engaging in a sexual act called a "Golden Shower" in a Moscow hotel suite.
The President, perhaps not aware what the act is called, is said to have wondered what a "golden shower" was. Detailing a phone conversation Trump had with Jeff Zucker, the book says, "Then Zucker had returned the favour by airing the "unbelievably disgusting" story about the Russian "dossier" and the "golden shower" — the practice CNN had accused him of being party to in a Moscow hotel suite with assorted prostitutes. Having dispensed with Zucker, the president of the United States went on to speculate on what was involved with a golden shower."
(Get detailed and live results of each and every seat in the Lok Sabha elections and state Assembly elections in Andhra Pradesh, Odisha, Arunachal Pradesh and Sikkim to know which candidate/party is leading or trailing and to know who has won and who has lost and by what margin. Our one-of-its-kind Election Analytics Centre lets you don a psephologist's hat and turn into an election expert. Know interesting facts and trivia about the elections and see our informative graphics. Elections = News18)
| Edited by: Tarun Bhardwaj
Read full article
Countdown To
Elections Results
To Assembly Elections 2018 Results