Donald Trump Announces USD 10 Billion Foxconn Plant in Wisconsin
Taiwanese tech giant foxconn is the largest manufacturer of iPhones for APPLE.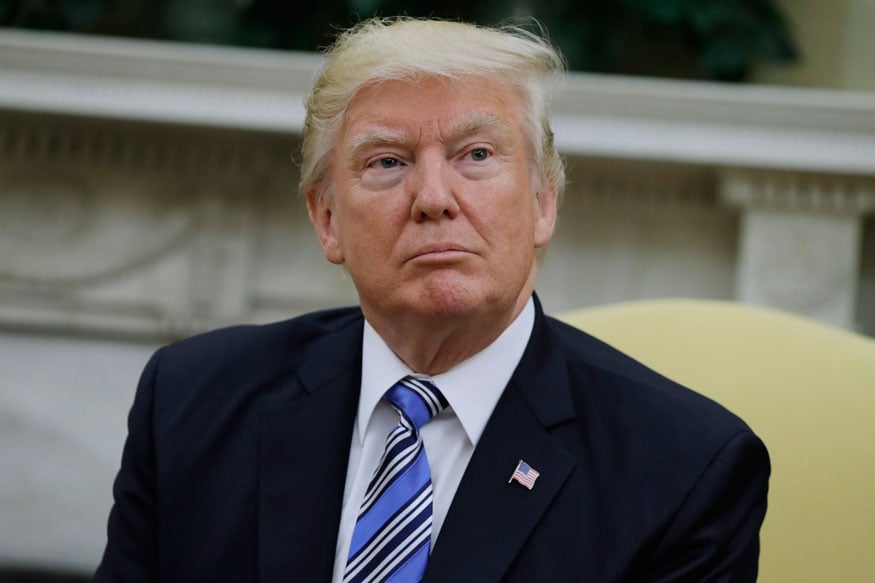 US President Donald Trump. (File photo/AP)
Washington:
US President Donald Trump has said that Taiwanese tech giant foxconn will setup a manufacturing unit in Wisconsin with an investment of USD 10 billion which will create over 3,000 jobs for Americans.
The company is the largest manufacturer of iPhones for APPLE.
"I'm pleased to announce that Foxconn, a world leader in manufacturing for computers, communications and consumer electronics... Will build a state-of-the-art manufacturing facility for the production of LCD panel products in Wisconsin, investing many, many billions of dollars right here in America and creating thousands of jobs, and I mean American jobs," Trump told reporters at the White House yesterday.
He was accompanied by Foxconn chairman Terry Gou, Vice President Mike Pence and House Speaker Paul Ryan.
He called Gou "one of the great businessmen anywhere in the world".
"I would see Terry, and I would say Terry, you have to give us one of these massive places you do great work with," he added.
The president said that Foxconn's initial investment of more than USD 10 billion will create 3,000 jobs at a minimum, with the potential for up to 13,000 jobs in the very near future.
The construction of this facility represents the return of LCD electronics and electronic manufacturing to America, the country that we love, Trump said.
"That's where we want our jobs. To make such an incredible investment, chairman Gou put his faith and confidence in the future of the American economy. In other words, if I didn't get elected, he definitely would not be spending USD 10 billion," he said.
Gou said the US does not currently have the capabilities "to produce a complete 8K resolution (TV) system".
"We are going to change that and it starts today with this investment in Wisconsin," Gou said.
Wisconsin Governor Scott Walker said Foxconn's investment in his state is the "single largest economic development initiative in the state's history".
Ryan thanked Walker for "quarterbacking" the entire effort and said the announcement proves that Trump is committed "to driving American manufacturing and bringing new jobs home".
Earlier in the day, a senior White House official said e investment is a culmination of many months of discussions between the White House office of American Innovation and Foxconn.
"One of the reasons this is such a meaningful day is it does represent a milestone in bringing back advanced manufacturing, specifically in the electronics sector, to the United States," the official said.
"Foxconn and chairman Gou believe that with this commitment, there will be an ability for America to not only compete but to be a globally dominant player in skilled and advanced manufacturing," said the official, adding that this will be the tech supplier will make more such investment in the US in future.
The White House said no new federal programs were created to incentivise the transaction.
In a statement, Foxconn said this will be the largest Green Field Investment by the foreign companies in the US history.
"We are committed to realize the idea of Made in USA to provide some leading US high-tech companies more innovative products and better solutions, in order to let all consumers enjoy the future display technology in the 8K+5G ecosystem," Gou said in the statement.
| Edited by: Huma Tabassum
Read full article
Countdown To
Elections Results
To Assembly Elections 2018 Results