Trump Calls Former White House Aide Omarosa Newman 'That Dog', Faces Backlash
Newman first gained fame as a contestant on Trump's reality show 'The Apprentice', and then secured a USD 180,000-a-year staff job at the White House.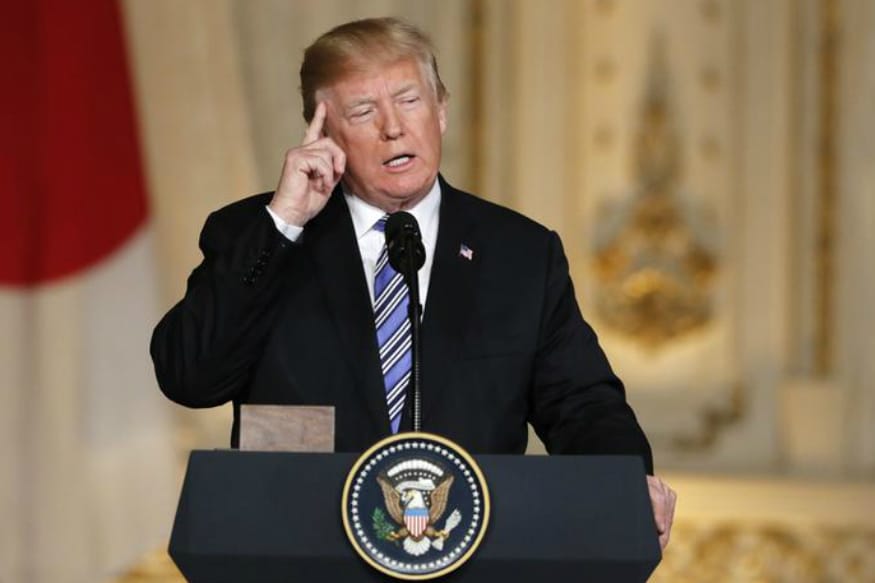 File photo of US President Donald Trump. (Reuters)
Washington: US President Donald Trump on Tuesday continued his attack against former White House aide Omarosa Manigault Newman, calling her "that dog", a tirade that drew a severe backlash.
"When you give a crazed, crying lowlife a break, and give her a job at the White House, I guess it just didn't work out. Good work by General Kelly for quickly firing that dog!" Trump tweeted on Tuesday.
Newman, 44, commonly known by her first name Omarosa, is facing Trump's wrath as she promotes her new book 'Unhinged' about her time in the White House and she has released an audio recording from 2017 in which Trump is heard expressing surprise that she had been fired from his administration.
Newman first gained fame as a contestant on Trump's reality show 'The Apprentice', and then secured a USD 180,000-a-year staff job at the White House.
While Trump is known not to hold back on Twitter, his calling Newman a "dog" was particularly low and demeaning of his office.
Former CIA director John Brennan replied to Trump's tweet on the micro-blogging site and said in a tweet it is "astounding how often you fail to live up to minimum standards of decency, civility, & probity. Seems like you will never understand what it means to be president, nor what it takes to be a good, decent, & honest person. So disheartening, so dangerous for our nation".
Trump had lashed out at Newman yesterday, writing in a tweet "Wacky Omarosa, who got fired 3 times on the Apprentice, now got fired for the last time. She never made it, never will. She begged me for a job, tears in her eyes, I said Ok. People in the White House hated her".
"She was vicious, but not smart. I would rarely see her but heard....really bad things. Nasty to people & would constantly miss meetings & work. When Gen. Kelly came on board he told me she was a loser & nothing but problems. I told him to try working it out, if possible, because she only said GREAT things about me - until she got fired!" Trump tweeted.
In December, Trump's Chief of Staff John Kelly fired Newman in the Situation Room in the White House, considered the most secure conference room. Newman recorded that conversation and released the recording.
Newman also expressed willingness to cooperate with special counsel Robert Mueller, who is investigating alleged Russian interference in the 2016 presidential election and possible collusion between Trump's campaign and Moscow -- and indicated that she had already been contacted by Mueller's office.
Get the best of News18 delivered to your inbox - subscribe to News18 Daybreak. Follow News18.com on Twitter, Instagram, Facebook, Telegram, TikTok and on YouTube, and stay in the know with what's happening in the world around you – in real time.
Read full article