Trump Suggests Military Could Fire at Caravan if People Throw Stones
Trump alleged that the immigrants were throwing rocks, viciously, and violently.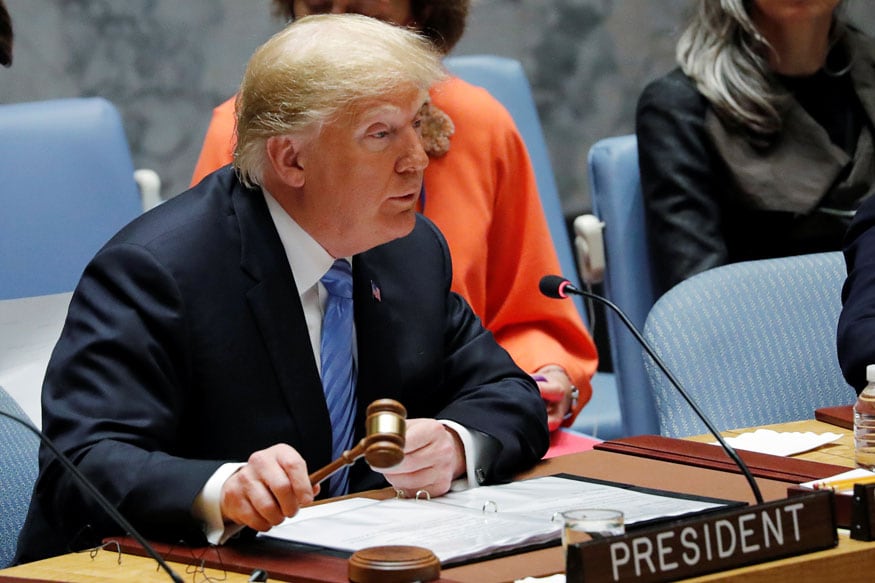 File photo of US President Donald Trump. (Image: Reuters)
Washington: President Donald Trump has suggested that the military could fire on the caravan that is heading towards the United States if people throw stones at the soldiers.
Currently, an estimated 5,000-7,000 people from three Latin American countries --El Salvador, Honduras and Guatemala -- are marching towards the US through Mexico. Trump has deployed more than 5,000 military personnel on the southwestern border to stop them from entering.
Responding to a question from reporters after he announced changes in the current catch-and-release policy, Trump hoped that the US military does not have to open fire at these illegal immigrants.
"I hope not. I hope not. It's the military. I hope there won't be that," he said.
But, Trump added, anybody throwing stones and rocks, like they did in Mexico, that would be considered as a firearm, because "there's not much difference when you get hit in the face with a rock".
Trump alleged that these immigrants were throwing rocks, viciously, and violently. "You saw that three days ago, really hurting the military. We're not going to put up with that. They want to throw rocks at our military, our military fights back," he said.
"We're going to consider -- and I told them consider it a rifle. When they throw rocks like they did at the Mexico military and police, I say consider it a rifle," he added.
"They broke in to Mexico. And you look at what's happening in Guatemala along with El Salvador and Honduras. It's disgraceful that those countries aren't able to stop this because they should be able to stop it before it starts.
"And the United States pays them a fortune and we're looking at not doing that anymore because why should we be doing that when they do nothing for us?" he asked.
Get the best of News18 delivered to your inbox - subscribe to News18 Daybreak. Follow News18.com on Twitter, Instagram, Facebook, Telegram, TikTok and on YouTube, and stay in the know with what's happening in the world around you – in real time.
Read full article