Trump Tells Federal Agencies to Reunite Families at Border; Melania Visits Detained Immigrant Kids
Video footage of children sitting in cages and an audiotape of wailing children had sparked anger as the images were broadcast worldwide.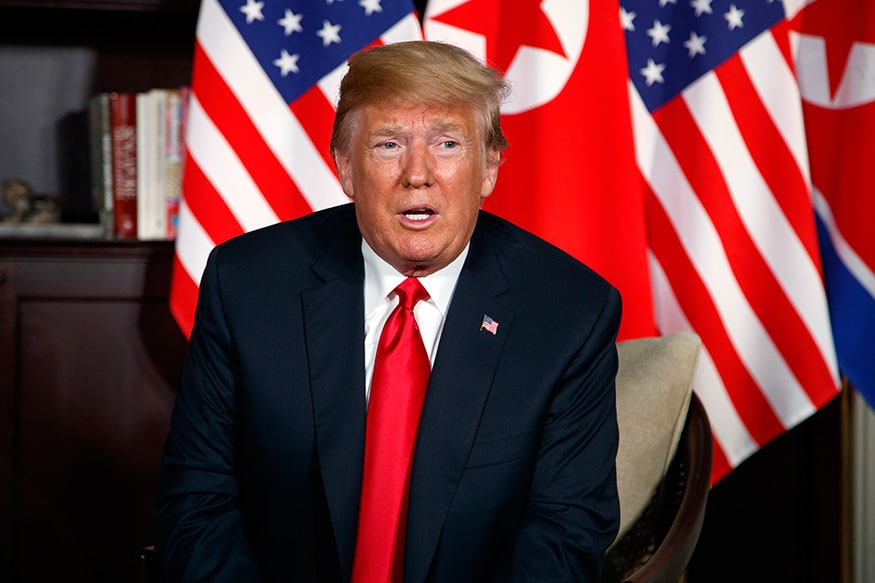 File photo of US President Donald Trump. (AP)
Washington/Mcallen, Texas: US President Donald Trump said on Thursday he was directing federal agencies to begin reuniting children and parents who had been separated at the US-Mexico border after entering the country illegally, a first step to implementing his executive order reversing a policy that had drawn global condemnation.
Trump's announcement came as his wife, Melania, made a damage-control visit to a border detention facility in Texas where children are being held. Video footage of children sitting in cages and an audiotape of wailing children had sparked anger as the images were broadcast worldwide.
Trump said at a Cabinet meeting that he had directed the departments of Justice, Homeland Security and Health and Human Services "to work together to keep illegal immigrant families together during the immigration process and to reunite these previously separated groups."
Facing international outcry over the separation policy, Trump had signed an executive order on Wednesday to stop the separations and keep families together during immigration proceedings.
The order still faces possible legal challenges and administration lawyers were expected to file a request as early as Thursday to modify a 1997 court settlement that limits the government's detention of minors to 20 days.
Trump's order, an unusual reversal by him, moves parents with children to the front of the line for immigration proceedings, but it does not end a 10-week-old "zero tolerance" policy that calls for prosecution of immigrants crossing the border illegally under the country's criminal entry statute.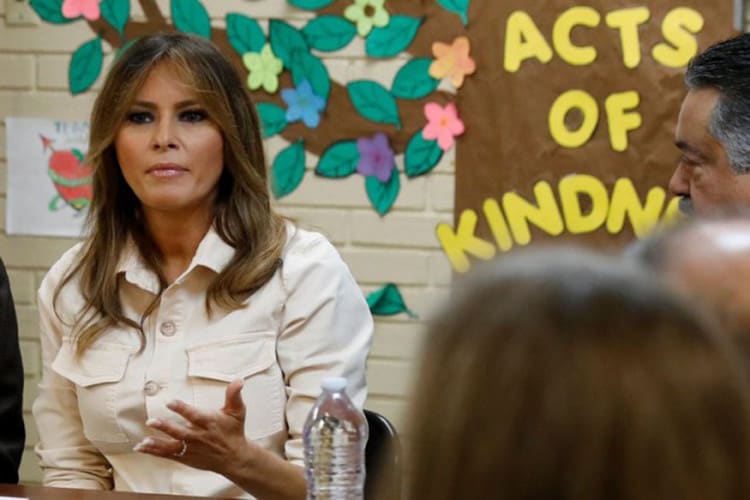 US first lady Melania Trump visits the Lutheran Social Services of the South "Upbring New Hope Children's Center" as she visits the US-Mexico border area in McAllen Texas, US on June 21, 2018. (REUTERS)
The administration also has called for a permanent legislative fix but congressional Republicans said the House was likely to reject two immigration bills designed to halt the practice of splitting up families and address a range of other immigration issues.
Republican US Representatives Ralph Norman and Mark Meadows, prominent members of the conservative Freedom Caucus, told reporters they did not think either of the bills had enough support to pass the Republican-controlled House.
"There is still some work to be done as we grapple with the immigration issues," Meadows said.
House Speaker Paul Ryan said Republicans still were trying to round up votes but he did not sound confident.
"We were never going to be able to promise an outcome but we could promise an effort and a fair process and that is what is being delivered on today," he said.
Both House bills, backed by Trump but opposed by Democrats and immigration advocacy groups, would fund the wall Trump has proposed along the U.S. border with Mexico and reduce legal migration, in part by denying visas for some relatives of U.S. residents and citizens living abroad.
The more conservative bill would deny the chance of future citizenship to "Dreamers" - immigrants brought illegally into the United States years ago when they were children.
Even if a bill clears the House, it would face an uncertain future in the Senate, where lawmakers are considering different measures and where Republicans would need at least nine senators from the Democratic caucus to join them to ensure any bill could overcome procedural hurdles.
"What is the purpose of the House doing good immigration bills when you need 9 votes by Democrats in the Senate, and the Dems are only looking to Obstruct," Trump said in a tweet on Thursday as he renewed his call for a change in Senate rules to allow legislation to move with a simple majority.
Get the best of News18 delivered to your inbox - subscribe to News18 Daybreak. Follow News18.com on Twitter, Instagram, Facebook, Telegram, TikTok and on YouTube, and stay in the know with what's happening in the world around you – in real time.
| Edited by: Aakarshuk Sarna
Read full article