Twitter Sets Out to Investigate Donald Trump's Cryptic 'Covfefe' Tweet
Suspected militants shot at and injured two persons in Baramulla district of Kashmir, police said on Wednesday.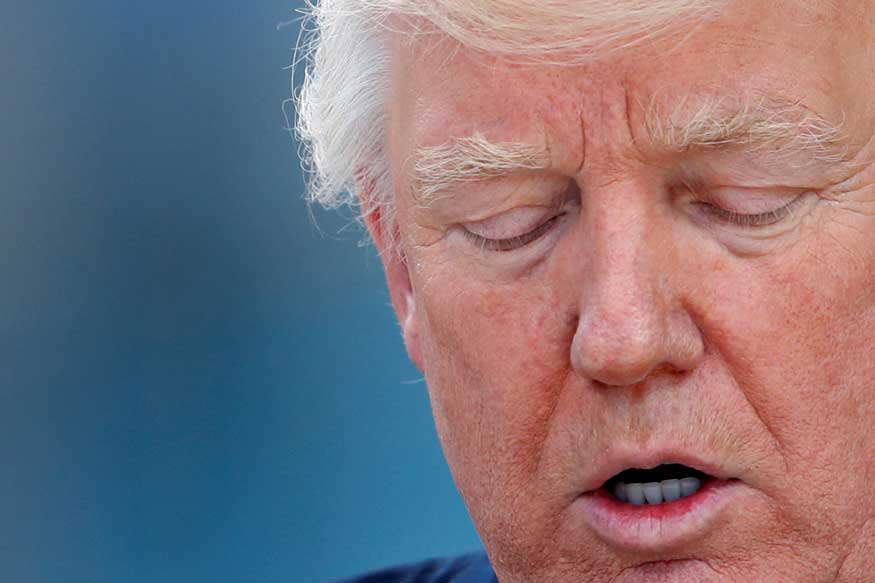 File image of Donald Trump. (Image: Reuters)
New Delhi: After Shashi Tharoor's 'farrago' and 'calumny', Twitter went after another 'word', this time tweeted by US President Donald Trump.
In a cryptic tweet, Trump, who does not share the best of relations with the US media, said:
Despite the constant negative press covfefe

— Donald J. Trump (@realDonaldTrump) May 31, 2017
Twitterati lost no time in interpreting the tweet their own way. Here's a look:
Don't even care if everyone knows... Just changed all my passwords to #covfefe pic.twitter.com/NgEDsBmKXF

— Jerry O'Connell (@MrJerryOC) May 31, 2017
Don't worry! Everything is under #covfefe pic.twitter.com/viufIghcC0

— Donald J. Drumpf (@RealDonalDrumpf) May 31, 2017
Trump didn't#covfefe pic.twitter.com/ox3roZKp3i

— DaphneDoGood (@DaphneDoGood1) May 31, 2017
I have the best #covfefe. pic.twitter.com/xBBqhfu6a9

— BrooklynDad_Defiant! (@mmpadellan) May 31, 2017
We all just assumed that they would be real ones #Covfefe pic.twitter.com/xpEOhytpPn

— MATHEW GABЯIEL (@mpgabster) May 31, 2017
What about the negative press @realDonaldTrump? #covfefe

— Covfefe (@covfefe) May 31, 2017
Wow, that was quick! #covfefe (wasn't me btw) pic.twitter.com/oJkJNdC7Gr

— Lance Hodges (@lancehodges) May 31, 2017
Because Nelson is the best #covfefe pic.twitter.com/sGKgwusGlt

— Flor Blake (@FlorBlake) May 31, 2017
"Coverage" is spelled #Covfefe when your tiny hands can't reach all the letters on an iPhone.

— Marty McFly (@LaidbckinAz) May 31, 2017
Let's play a game & guess what he was about to write. Go..!"Despite the negative press coverage..." #COVFEFE pic.twitter.com/oWojRYlfwq

— PhillyCovfefe (@meggymagee) May 31, 2017
The President never tweeted #covefe. And it is NOT his KGB designation. -- Sean Spicer, tomorrow, probably pic.twitter.com/xevfzE8MOB

— Steven Spohn (@stevenspohn) May 31, 2017
May the odds be ever in your #covfefe. pic.twitter.com/Mp56YGutw4

— Elizabeth Banks (@ElizabethBanks) May 31, 2017
Mama always said #covfefe is like a box of--Okay look you guys I'm just so scared he's gonna launch nukes pic.twitter.com/lT45CRWQhS

— David Slack (@slack2thefuture) May 31, 2017
I don't know how he did it but Trump guessed the name of one of the characters from The Last Jedi! #covfefe pic.twitter.com/rjlNWdXpwy

— Matt Martin (@missingwords) May 31, 2017
Get the best of News18 delivered to your inbox - subscribe to News18 Daybreak. Follow News18.com on Twitter, Instagram, Facebook, TikTok and on YouTube, and stay in the know with what's happening in the world around you – in real time.
| Edited by: Puja Menon
Read full article