UNSC to Meet on Wednesday Over North Korea Missile Launches
US Ambassador Nikki Haley said on Twitter that the world "won't allow" North Korea to continue on its "destructive path."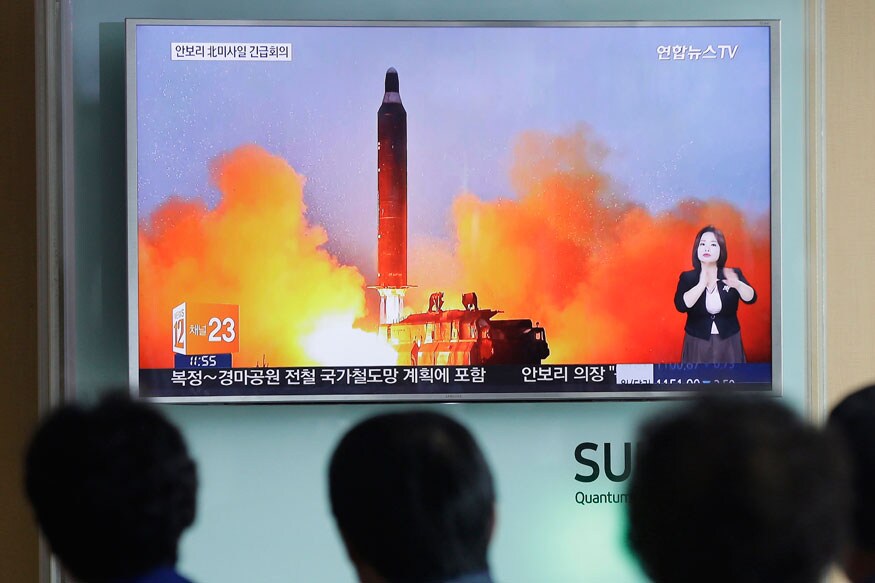 File photo of people watching a TV news channel airing an image of North Korea's ballistic missile launch. (Photo credit: AP)
United Nations: The UN Security Council will hold an emergency meeting tomorrow on North Korea's latest missile launches, the US mission said.
The meeting scheduled for 10 AM (local time) was requested by the United States and Japan after Pyongyang launched at least four ballistic missiles, three of which fell in the sea close to Japan.
UN Secretary General Antonio Guterres condemned the latest missile tests and urged Pyongyang to "refrain from further provocations."
The launches were the latest in a series of test-firings that violate UN resolutions barring Pyongyang from developing missile technology.
US Ambassador Nikki Haley said on Twitter that the world "won't allow" North Korea to continue on its "destructive path."
South Korea said four missiles were fired from Tongchang County in North Pyongan province into the East Sea — its name for the Sea of Japan.
The missiles traveled about 1,000 kilometers and reached an altitude of 260 kilometers, a spokesman for South Korea's Joint Chiefs of Staff said. (AFP)
Get the best of News18 delivered to your inbox - subscribe to News18 Daybreak. Follow News18.com on Twitter, Instagram, Facebook, Telegram, TikTok and on YouTube, and stay in the know with what's happening in the world around you – in real time.
| Edited by: Nakshab Khan
Read full article