US Officials Threaten Russia With 'Much More Economic Pain'
US President Donald Trump has repeatedly said he would like better ties with Moscow, but although he met Russian President Vladimir Putin last month, relations between the two countries have come under further strain.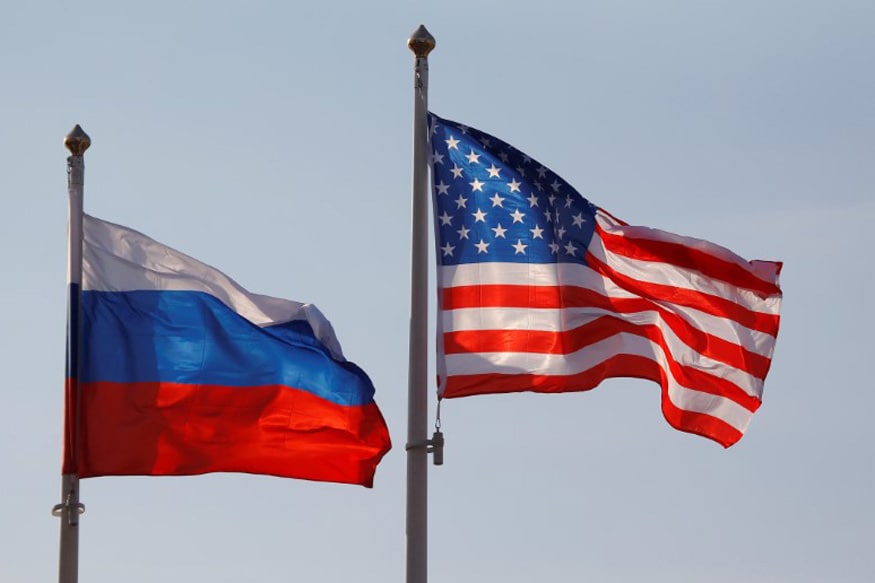 image for representation.
Washington: Washington is prepared to impose more economic pain on Russia if it does not change its behavior, Trump administration officials said on Tuesday, as US lawmakers pushed for stronger measures to counteract "malign" Russian activities.
"Though Russia's malign activities continue, we believe its adventurism undoubtedly has been checked by the knowledge that we can bring much more economic pain to bear using our powerful range of authorities - and that we will not hesitate to do so if its conduct does not demonstrably and significantly change," Acting Deputy Treasury Secretary Sigal Mandelker told the Senate Banking Committee.
US President Donald Trump has repeatedly said he would like better ties with Moscow, but although he met Russian President Vladimir Putin last month, relations between the two countries have come under further strain.
Members of Congress, where both chambers are controlled by Trump's fellow Republicans, have called for more action - including threatening sanctions "from hell" - to punish Russia for actions including its annexation of Crimea, involvement in Syria's civil war and cyberattacks seeking to influence US elections.
Two US Senate committees held simultaneous hearings on Russia on Tuesday, where some lawmakers chastised administration officials for failing to sufficiently answer their questions, and for sending conflicting messages and doing too little to change Russian behavior.
Both Republicans and Democrats in Congress have criticized Trump, particularly after his summit with Putin in Helsinki last month, for failing to stand up to Moscow on issues including what they see as Trump's failure to hold the Russian president accountable for Moscow's meddling in the 2016 US election.
Microsoft Corp said late Monday that hackers linked to the Kremlin sought to launch cyberattacks on the Senate and conservative American think tanks, warning of broader attacks ahead of congressional elections in November.
The Kremlin rejected the Microsoft allegations and said there was no evidence to support them. Moscow has repeatedly denied attempting to influence US elections, including the 2016 presidential vote that brought Trump into office. US intelligence agencies have concluded that Russia interfered in the 2016 campaign, seeking to tilt the vote in Trump's favor.
COST TO RUSSIA
US administration officials told the Senate hearings that existing sanctions were having an effect on Russia's economy, despite continuing behavior that concerns Washington.
Separately, the Treasury Department imposed new sanctions on two Russians, one Russian company and one Slovakian firm over actions it said helped another Russian company avoid sanctions over cyber-related activities.
The United States also announced sanctions on Russian shipping over the transfer of refined petroleum products to North Korea in violation of U.N. restrictions.
Assistant Secretary of State Wess Mitchell told the Foreign Relations Committee that concern about sanctions has cost Russia $8 to $10 billion in arms deals. Without the American measures, Moscow's behavior would be further "off the charts," Mitchell said.
Mitchell also said foreign direct investment in Russia has fallen by 80 percent since 2013, "which is a pretty stunning number."
"I think this administration has been clear that we are prepared to take additional steps," Mitchell said. "There is an escalatory ladder to sanctions. We are aware of what additional steps would be needed to make an even bigger point."
Marshall Billingslea, assistant Treasury secretary for terrorism financing, told the Foreign Relations panel it was important that European allies, particularly in eastern Europe, do more to combat money laundering.
"There is an enormous amount of money that is still being exfiltrated from Russia by both organized crime and cronies surrounding Putin," Billingslea said.
In an interview with Reuters on Monday, Trump said he would only consider lifting sanctions against Russia if it were to do something positive for the United States, for instance in Syria or in Ukraine.
Get the best of News18 delivered to your inbox - subscribe to News18 Daybreak. Follow News18.com on Twitter, Instagram, Facebook, Telegram, TikTok and on YouTube, and stay in the know with what's happening in the world around you – in real time.
| Edited by: Padmaja Venkataraman
Read full article