US Tests Medium-range Cruise Missile Weeks After Exiting INF Treaty
'The test missile exited its ground mobile launcher and accurately impacted its target after more than 500 kilometers of flight,' the Pentagon said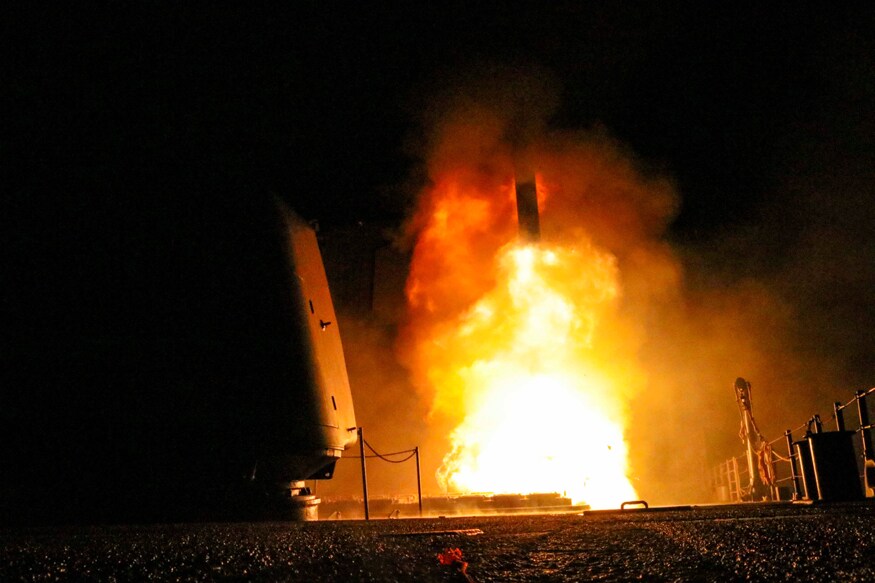 The US Navy guided-missile cruiser USS Monterey fires a Tomahawk land attack missile April 14, 2018. (Photo: US Navy/Lt. j.g Matthew Daniels/Handout via Reuters)
Washington: The US Defense Department announced on Monday the test of a medium-range ground-launched cruise missile, just weeks after tearing up the Cold War-era pact with Russia eliminating such potentially nuclear-capable weapons.
"The test missile exited its ground mobile launcher and accurately impacted its target after more than 500 kilometers of flight," the Pentagon said in a statement.
"Data collected and lessons learned from this test will inform the Department of Defense's development of future intermediate-range capabilities."
Get the best of News18 delivered to your inbox - subscribe to News18 Daybreak. Follow News18.com on Twitter, Instagram, Facebook, Telegram, TikTok and on YouTube, and stay in the know with what's happening in the world around you – in real time.
Read full article