nda:
Needmore seats to Win

Needmore seats to Win
upa:
Use of Sexual Favours and Other Major Allegations Levelled by Ex-Wife Against Imran Khan
'I've discussed sexual harassment, sexual coercion and how it is used. How sexual favours are used for political positions, and media positions. And some of those are relate directly to Pakistan Tehreek-e-Insaf.' Reham said.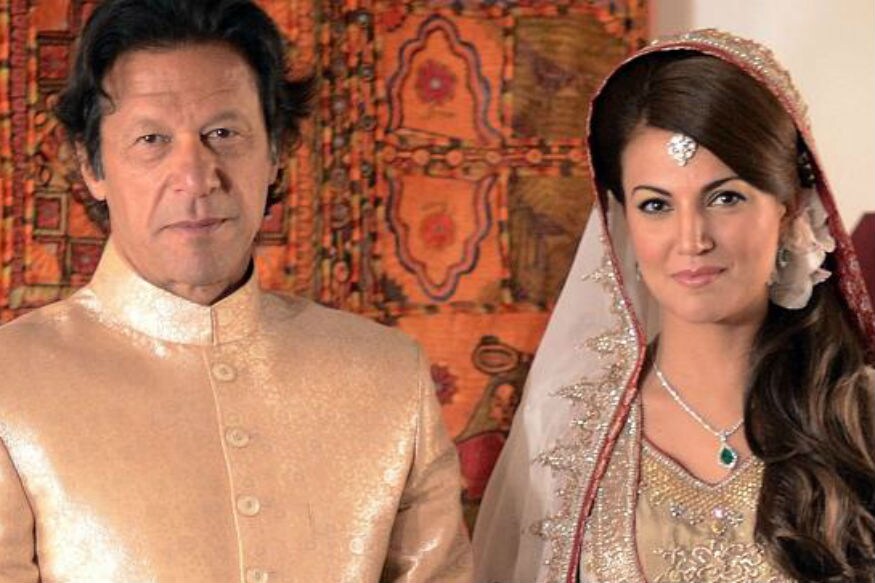 Cricketer-turned-politician Imran Khan and Reham Khan in happier times.
New Delhi:
With barely two months left before Pakistan goes to polls, a leaked manuscript of an autobiographical book written by former cricketer-turned-politician Imran Khan's ex-wife Reham Khan has stirred up controversy within the country's political ranks.
In the book, the former TV presenter is said to have made a set of serious allegations against Imran, a prime ministerial hopeful, including accusations of sexual misconduct and harassment.
Sexual coercion and favours
In an exclusive interview to CNN-News18, Reham Khan said that in the book she reveals instances of rampant sexual coercion and use of sexual favours for political gains within the ranks of Pakistan Tehreek-e-Insaf. The party chaired by her former husband.
She went on to add that some of the accusations were against Imran himself and included instances of both direct and indirect involvement on his part.
"I've discussed sexual harassment, sexual coercion and how it is used. How sexual favours are used for political positions, and media positions. And some of those are relate directly to Pakistan Tehreek-e-Insaf."
Though she did not directly accuse Imran or anyone of any particular instance, she said that the book names specific instances naming him and others within and outside the party. She spoke at length about how sexual favours were common within the Pakistani government and media in return for gains, political or otherwise.
Reham also accused PTI of allowing politicians with records of gang-rape and sexual crimes to become members of the party.
"I suppose people at the top have to take responsibility for what goes on in their household and in their party," she said.
Political Opportunism
Referring to the moniker 'Mr U-Turn', Reham accused Imran of being a political opportunist and of misleading his voters for his own gains.
"The main thrust of the book is how we as individuals, journalists, informed people of the media, people with an interest in politics, people from political families, don't really know what we're voting for," said Reham.
She alleged that Imran, who had initially campaigned as a liberal, is now hand-in-glove with the military, claiming that this was only to form inroads into the Pakistani office of power.
"We're voting for someone because we think he's liberal, and then we see him promoting a very strong Islamist agenda, we get a bit confused," Reham said.
Extremist Agenda
According to Reham, Imran may just hand over Pakistan to the extremists upon assuming office if he wins in July.
"I feel there is a serious risk of handing the reins of a country to someone who is standing with extremists and is backed by people who want to divide us into very extremist groups," Reham said.
She added that she did not object to anyone having or pushing religious agendas as long as they are publicly clear about their political and religious stands.
She said that Pakistan was in a nerve-racking place because the country's political reigns were in the hands of extremists and the army.
"…our military gets a lot of criticism but we've never had strong politicians. I firmly believe that if we had better representation, the military would take guidance from politicians, because that's how policy is made," Reham told CNN-News18.
Nepotism
Reham also accused Imran of direct involvement in instances of nepotism within the party, and of bypassing meritocracy in granting positions within PTI.
"…if I am voting for a representative who is there not because he is capable, competent, has something to contribute to Parliament then I think we are cheating the voters. I really think you need to understand who you are voting for," Reham said.
She added that in the book she has discussed morality in terms of nepotism, meritocracy or the lack of it in in relation to PTI and Pakistani politics.
The book has led to intense backlash against Reham, who has allegedly received notices from businessman Zulfikar Bukhari, her first husband Ijaz Rehman, cricketer Wasim Akram, and PTI International Media Coordinator Anila Khawaja, who also allegedly featured in the book among others, the Express Tribune reported.
Many on Twitter trolled the politician's former wife for Imran's allegedly 'evil' portrayal.
(Get detailed and live results of each and every seat in the Lok Sabha elections and state Assembly elections in Andhra Pradesh, Odisha, Arunachal Pradesh and Sikkim to know which candidate/party is leading or trailing and to know who has won and who has lost and by what margin. Our one-of-its-kind Election Analytics Centre lets you don a psephologist's hat and turn into an election expert. Know interesting facts and trivia about the elections and see our informative graphics. Elections = News18)
Read full article
Countdown To
Elections Results
To Assembly Elections 2018 Results