Why TIME Cropped This Woman Out of Its 'Person of the Year' Cover
The TIME magazine's 'Person of the Year' cover features a sixth "silence breaker" as well, but her photo has been cropped to include only her right elbow.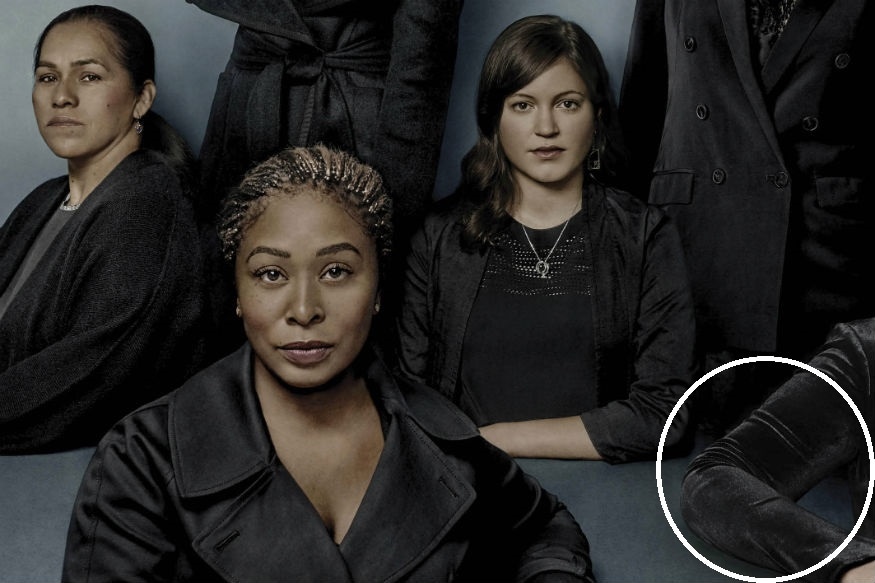 The woman in question had requested anonymity for fear of reprisal.
New Delhi: TIME Magazine has named women who spoke out against sexual harassment as the 'Person of the Year', featuring singer Taylor Swift, ex-Uber engineer Susan Fowler, actor Ashley Judd, activist Adama Iwu and Mexican strawberry picker Isabel Pascual on its cover.
The cover features a sixth "silence breaker" as well, but her photo has been cropped to include only her right elbow.
TIME editor-in-chief Edward Felsenthal has now revealed that the woman in question had opted to remain anonymous for fear of reprisal. He added that it was representative of women and men who were yet to come forward.
Speaking to NBC News's Today, Felsenthal said the woman "shared her story with us and some others but doesn't feel that she can come forward without threatening her livelihood."
"The image you see partially on the cover is of a woman we talked to, a hospital worker in the middle of the country," he said.
The woman reportedly told TIME magazine that she still wondered whether she could have done something to end the harassment.
"I thought, What just happened? Why didn't I react? I kept thinking, 'Did I do something, did I say something, did I look a certain way to make him think that was OK?'"
The powerful imagery by TIME magazine won accolades all around.
Did anyone notice the arm on Time Magazine's Person of the Year Cover? The anonymous arm represents the many women and men who are afraid to come forward with their own stories. pic.twitter.com/swYexfdc2S

— Karen Civil (@KarenCivil) December 6, 2017
My favorite part of the photo is the anonymous Person of the Year being represented as well in the lower right corner. Well done.

— GM Art (@GM_Ravelo) December 7, 2017
FYI, you may have missed the 6th person on @TIME's #PersonOfTheYear cover. The elbow on the right side represents a woman who wanted to stay anonymous #SilenceBreakers pic.twitter.com/46l46DQzp3

— Alanna Vagianos (@lannadelgrey) December 6, 2017
The mysterious elbow on Time Magazine cover — quite symbolic. We need to uncover faces for free speech, rights and whatsoever part of humanity.

— Sarath 👨‍🍳⛵ (@sarat) December 8, 2017
"The silence breakers" are women and men who triggered a global reckoning by revealing the pervasiveness of sexual harassment, assault and abuse in life.
TIME designated as "silence breakers" the individuals, mostly women, who came forward this year to publicly expose patterns of sexual harassment, assault and even rape by some of society's most powerful public figures.
Those recognised by TIME range from famous actresses who took on disgraced Hollywood mogul Harvey Weinstein to everyday women who shared their stories of abuse using the hashtag #MeToo and its foreign language equivalents.
The accusations against Weinstein, who has denied engaging in non-consensual sex, proved a tipping point for a flood of sordid revelations involving other titans of Hollywood, big business, politics and the news media. Many once-admired leaders in their fields have been fired or suspended, their careers left in tatters.
The Person of the Year announcement came as The New York Times published a report detailing a widespread "complicity machine" of powerful relationships that enabled Weinstein to silence or intimidate his accusers for years.
A number of men also have revealed they were victims of sexual abuse, including Anthony Rapp, who accused Oscar-winning actor Kevin Spacey of making sexual advances on him when he was a teenager.
| Edited by: Nitya Thirumalai
Read full article
Countdown To
Elections Results
To Assembly Elections 2018 Results