Would've Slept With Princess Diana Though She Was Crazy, Said Donald Trump
In his classic grandiloquence, Trump brushed off the being "crazy" as "minor details" and said that Diana was "really beautiful, supermodel beautiful". The former princess of Wales had died in a car crash just three years ago.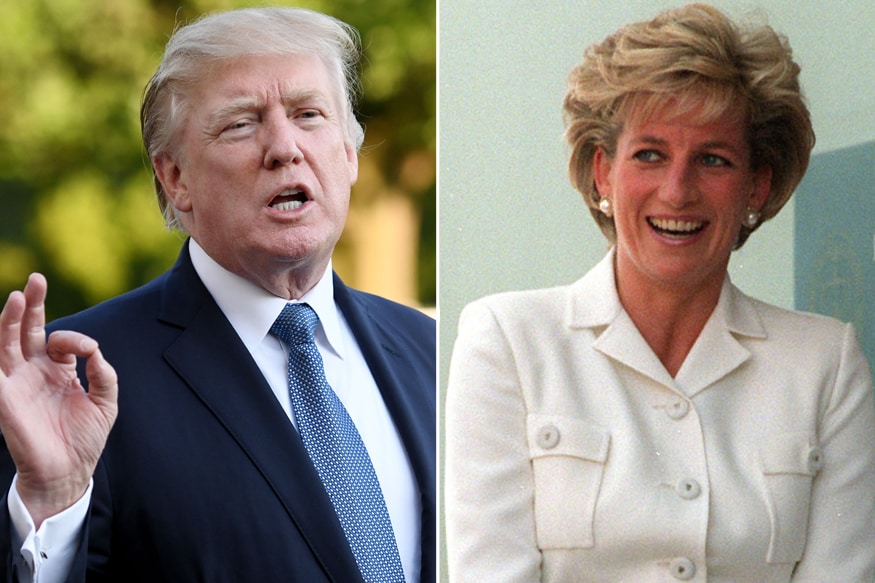 US President Donald Trump and late Princess of Wales, Diana. (Getty Images)
Donald Trump boasted in 2000 he would have had slept with Princess Diana "without hesitation" if he had the chance, fresh transcript of an interview recorded three years after her death revealed.
In the interview with radio host Howard Stern, Trump, then a TV star and a real estate moghul, said Lady Diana was "really beautiful, supermodel beautiful".
"She had the height, she had the beauty, she had the skin... the whole thing. She's magnificent," Trump had then said, before adding, "She was crazy, but these are minor details."
In an earlier 1997 interview, Stern and Trump had talked about the business tycoon asking women to get HIV tests before he had sex with them.
The audio and transcripts were anonymously sent to the website Factbase.
Stern followed the question up this time around and claimed that Trump "could have nailed" Princess Diana. A statement that he reiterated a few sentences later.
The radio jockey then went on to act out a scene where the business tycoon tells Diana to get tested before sleeping with her. "Hey Lady Di, would you go to the doctor?" Stern mockingly asks. Trump then gets in on the joke, imagining the conversation with the British royal. "Go back over to my Lexus, because I have a new doctor," he says as if addressing her. "We wanna give you a little checkup."
The current US President was on the radio show in the year 2000 to discuss his top ten hottest women list. Princess Diana was third on his list, after ex-wife Ivanna in second and now-First Lady Melania in first.
A regular on Stern's show during the 1990's, Trump was allegedly at one point obsessed with Diana.
In his book, The Art Of The Comeback, published in November 1997, three months after her death: 'I couldn't help but notice how she moved people. She lit up the room. Her charm. Her presence. She was a genuine princess — a dream lady.'
The pair met on a number of occasions, including at a charity dinner for some of New York's most powerful at the Hilton Hotel in Manhattan in 1995, where fate had placed Donald Trump on the princess's table - although his second wife Marla was also present.
TV presenter Selina Scott previously claimed Trump pursued Diana to the point of "stalking" her, saying he gave the late princess "the creeps".
Writing in the Sunday Times in 2015, Scott said: "He bombarded Diana at Kensington Palace with massive bouquets, each worth hundreds of pounds."
"Trump clearly saw Diana as the ultimate trophy wife. As the roses and orchids piled up at her apartment she became increasingly concerned about what she should do."
According to Scott, Diana had started to feel that she was being stalked by Donald Trump.
"When she died in the tragic accident in Paris in 1997 Trump told friends his biggest regret was that they hadn't dated."
"He said that he always thought he had a chance of romance and would have had a 'shot' with her," said Selina Scott.
| Edited by: Aditya Nair
Read full article
Countdown To
Elections Results
To Assembly Elections 2018 Results