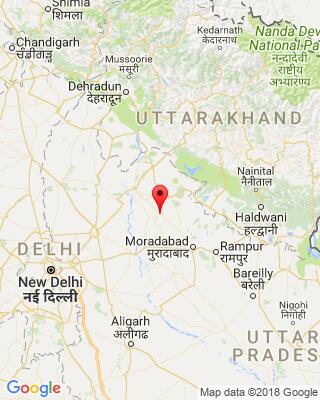 24 Noorpur is one of the 403 Vidhan Sabha seats in Uttar Pradesh. Noorpur is located in the Western region of the state and in Bijnor district and is part of Nagina Parliamentary constituency. The constituency was created by the 2008 Delimitation. Check the table below for the list of contesting candidates and live results of the 2018 Noorpur by-election.
By-elections in Noorpur was necessitated because of the death of Bharatiya Janata Party (BJP)'s Lokendra Singh in a car accident on February 21, 2018.
Lokendra Singh had won the seat for BJP in both 2012 and 2017 Vidhan Sabha elections.
Voting for the seat took place on May 28, 2018 and counting/results on May 31, 2018.
The bypoll here was necessiated following the death of sitting BJP MLA Lokendra Singh Chauhan, who died in a road accident on Agra-Lucknow expressway in February earlier this year.
A closely fought contest between Bharatiya Janata Party (BJP) and Samajwadi party (SP) is expected in the constituency. The Bharatiya Janata Party (BJP) has fielded Avnish Singh. Singh is wife of former BJP legislator Lokendra Singh Chauhan. The Samajwadi Party has fielded Naim Ul-Hasan while Mayawati's BSP is not contesting the elections.