In Pics: Volkswagen Tiguan Facelift - Detailed Image Gallery
The updated Tiguan is built on the globally renowned MQB platform and will come with a host of changes, especially in the design department.
However, the Tiguan facelift does retain some of it's older design features like that squared-off SUV stance. (Volkswagen India)
The Tiguan facelift comes with new front headlamp design and a slightly different grille, as well.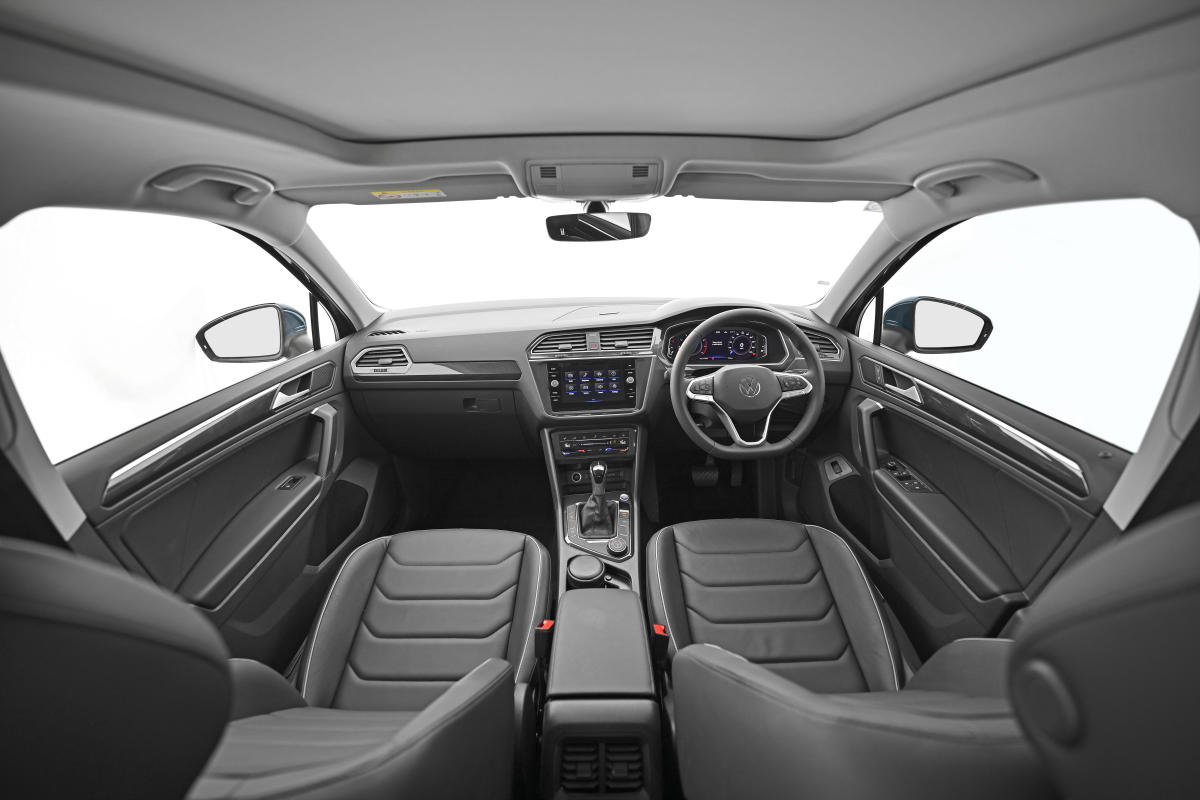 On the inside, there's a new touchscreen climate control and a fresh design for the steering wheel. (Image: Volkswagen India)
The rear bumper and taillamps have been altered as well. VW has even added lettering reading 'Tiguan'. (Image: Volkswagen India)