12 India's Most Amazing and Coolest Office Buildings - Photos
A nicely decorated workspace could go miles in making a person feel comfortable at the office. An innovative office building that is both creative and visually appealing could go a long way in making employees fall in love with their work. From Infosys Pune, to the quirky National Fisheries Development Board, Hyderabad, there are quite a few amazing office buildings in India.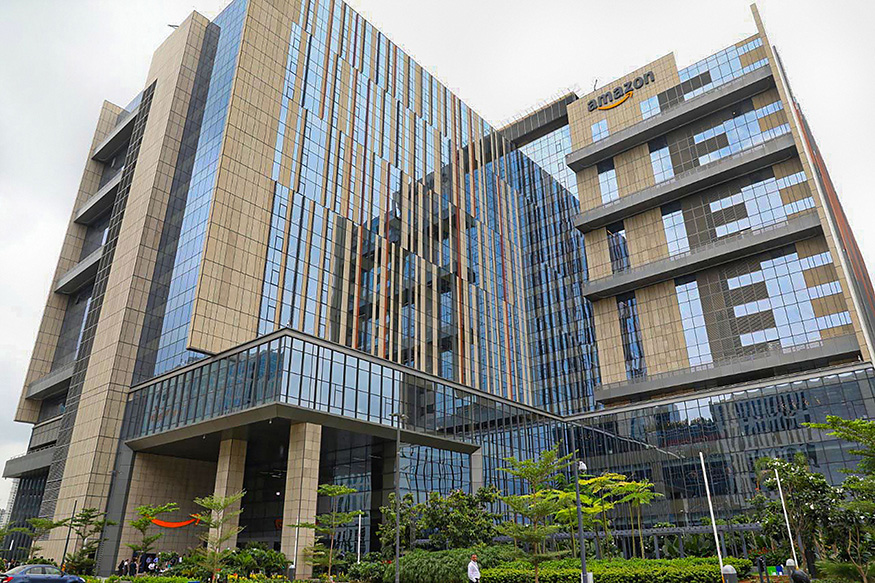 Amazon Building, Hyderabad: E-commerce giant Amazon opened its largest campus building in the world in Hyderabad, reaffirming its long-term commitment to India. The first owned office building of Amazon outside the United States, and its largest building globally, has come up at Nanakramguda in Gachibowli, an information technology cluster. The campus, spread over 9.5 acres, can house more than 15,000 employees of Amazon's over 62,000 employee-base in India.The 1.8 million square feet office space, built on three million sq ft of construction area, is Amazon's single largest building in the world in terms of area. (Image: PTI)
Infosys Multiplex, Mysore: The training room or the multiplex of the Mysore Infosys looks like a giant golf ball. It spans 1.44 million sq.ft and is known to be the highlight of the Mysore campus.
Adobe Headquarters, Noida: The office building has a very colourful and quirky design with vibrant blocks that are intriguing to the eye.
Cybertecture Egg, Mumbai: The Cybertecture Egg is a 13 storey with 33,000sqm office space located in Mumbai, that was developed James law Cybertecture and Ove Arup. The structure of Cybertecture uses a diagrid exoskeleton which forms a rigid structural system and making it high space flexibility and column-free floor plates.
DLF Gateway, Gurugram: One of the tallest skyscrapers in Gurugram, it has been designed like a ship and has a futuristic design.
Statesman House, New Delhi: One of the tallest buildings in Connaught Place, New Delhi, the rather traditional-looking building is an architectural masterpiece with its hollow cylinder-like share that is diagonally cut from above.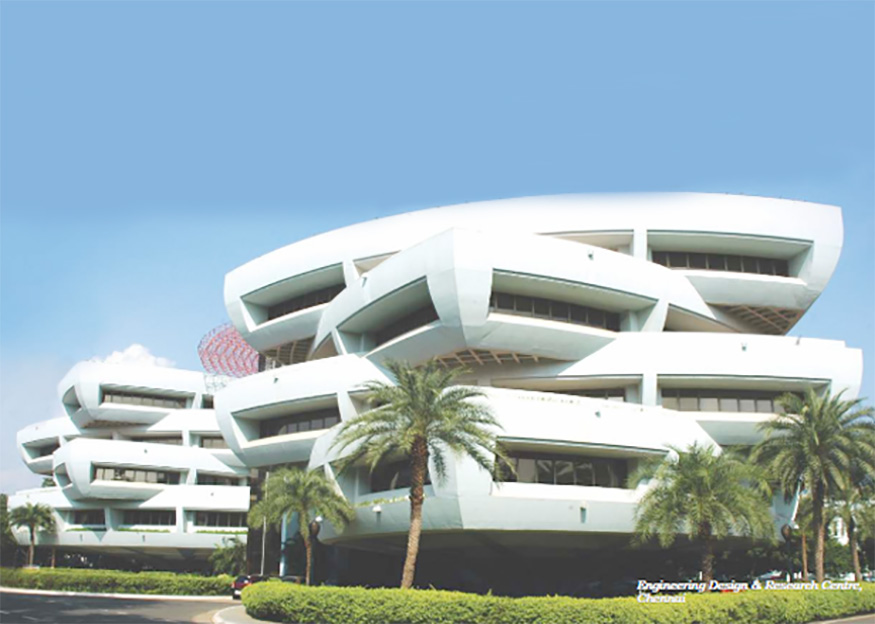 EDRC, Chennai: The EDRC building is ranked first among the list of top amazing green corporate offices in India.
Software development Block, Infosys, Mysore: Inspired by Origami, Japanese paper art, the Software Development Block Number 4 is another inclusion from the Mysore headquarters.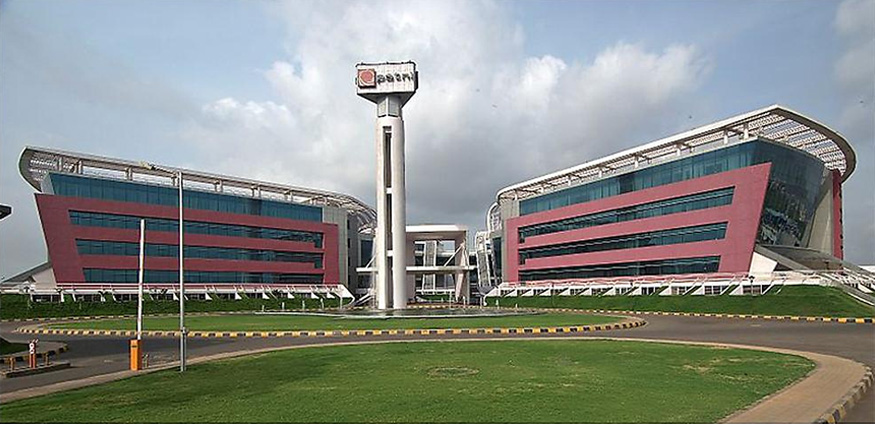 Patni Knowledge Park, Mumbai: iGATE Patni Knowledge Park is located at Airoli Mumbai and its one of the city's largest software parks. It has one of the most eccentric.
I-Flex Solutions, Bangalore: With its petal-shaped blocks and compartments, the Bagmane IT park is spread across 1,44,000 square feet and boasts of over 1,500 employees.
Shree Cement, Jaipur: Designed by the renowned Sanjay Puri architects, it is home to Shree Cements. Called the "72 Screens Building", it incorporates the traditional art of "Jali" or meshes as its facade. Come night, the building facades turn into a Kaleidoscope of changing LED Displays.
The South Asian Human Rights Documentation Centre, New Delhi: An exemplary brickwork structure, The South Asian Human Rights Documentation Centre (SAHRDC) is a non-governmental organization which seeks to investigate, document and disseminate information about human rights. A six brick module is laid in staggered courses that create twirling vertical stacks and an undulating surface.