Unified India is Facing Diverse Weather This Monsoon - See Pics
Monsoon means rains and it's that time of the year in India where the country should witness a deluge, but the scene is a bit different. While some parts of India are experiencing immense rain showers, leading to floods, other places are dry and facing acute water crisis, hoping for a few spells.
Assam Floods: Incessant rain has led to floods in most parts of eastern India. Parts of Assam have been witnessing flood followed by unabated rain showers. Nearly 145 villages spread across eight districts of the state are under waist-deep water. The situation is so grave that around 63,000 people in the state have been left marooned after the deluge. (Image: AP)
Bihar Flood: Bihar is also facing the spate of torrential rains with six northern districts of the state bordering Nepal being declared flood affected by the state disaster management department. Rivers in the state has breached the danger mark from five to six. Most of the houses have been washed off and standing crops have been damaged due to floods. Villagers in the flood-affected areas are using a boat to ferry patients to the hospital. (Image: AFP)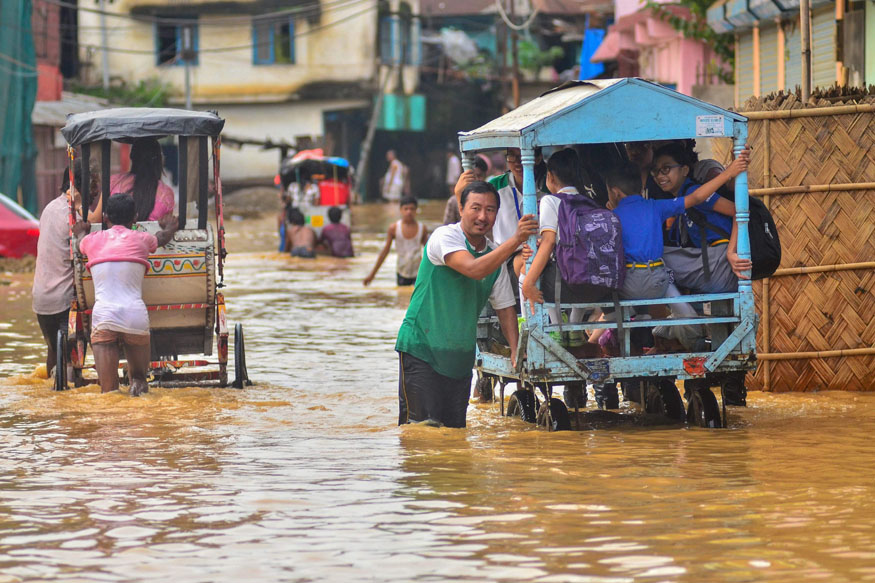 Nagaland Flood: Nagaland too is witnessing heavy rain that has resulted in floods in the parts of the state. Normalcy has been largely affected in the state with people trying to wade through water. (PTI Photo)
Mumbai Flood: Mumbai is known to witness heavy rainfall during monsoon and the situation turns worse every year. This year is no different for the financial capital of India. Normalcy has been disrupted in the city as most parts of the city is waterlogged leading to traffic snarls. The lifeline of Mumbai, local trains are also being cancelled or running late. (AFP Photo)
Lucknow Rains: Lucknow in Uttar Pradesh is also witnessing heavy rain. The water level of river Gomti is rising even without moderate rain.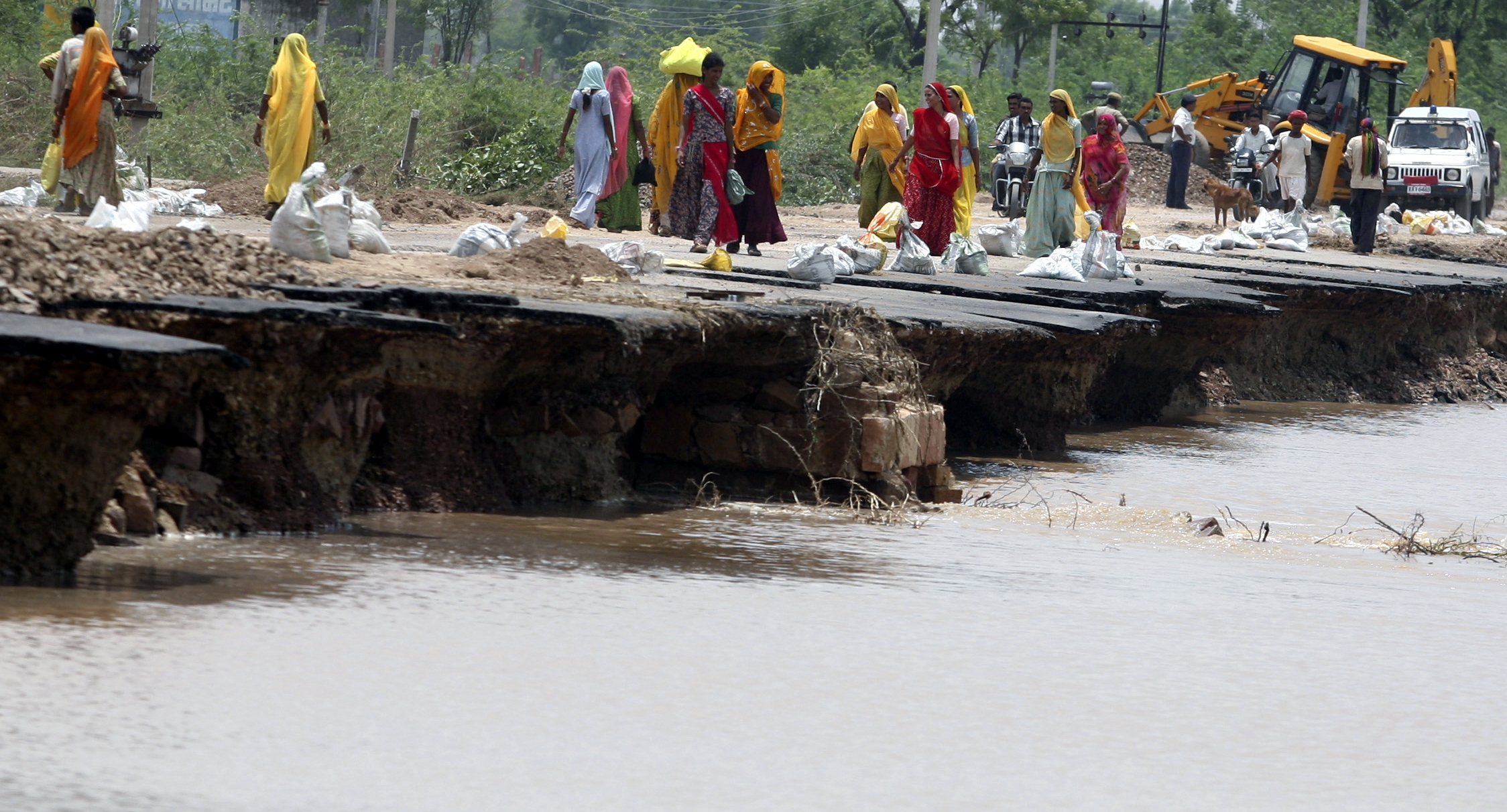 Prayagraj Rain: Uttar Pradesh's Prayagraj is facing flood-like situation after witnessing intense rain. Due to incessant rain, roads are submerged in water affecting traffic movement.
Hyderabad Dry: While, these places are witnessing rain and floods, monsoon is not cheerful for people of Hyderabad. The city is battling acute water crisis and reportedly by the end of August this year, Hyderabad could lose all its drinking water.
Scanty rain has left the reservoirs parched. There is no inflow of freshwater as the city has not witnessed rain so far this monsoon. Most of the citizens in Hyderabad are now dependent on water tankers. (News18)
Chennai Water crisis: Chennai, the sixth-largest city of the country, is facing acute water shortage and residents are deprived of clean water as the city is facing worst drought in decades. Major reservoirs in the city are running dry due to deficit rainfall last year and delayed monsoon this year.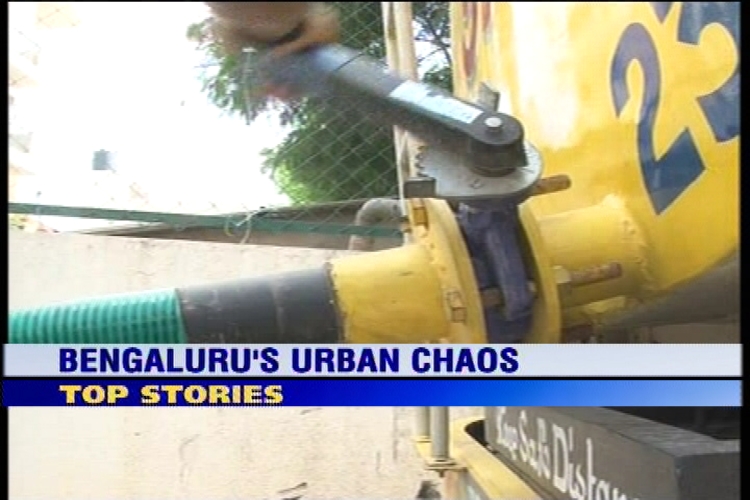 Bengaluru water crisis: Water crisis has not only hit Chennai, but Bengaluru in neighbouring Karnataka is facing a similar shortage of water. Bengaluru has not received adequate rain shower this monsoon. Karnataka has registered a 30 per cent rain deficit this year so far.
Vidarbha rain deficit: While Mumbai is receiving continuous rainfall, Nagpur, another city in Maharashtra, has not received any rain so far. Farmers in Vidarbha are reeling under an acute scarcity of rain and are praying for monsoon spells to parch their drylands. (Image: Ragsmax/dronestagram)