10 Kinds of People Who'll Crack You Up on Rainy Days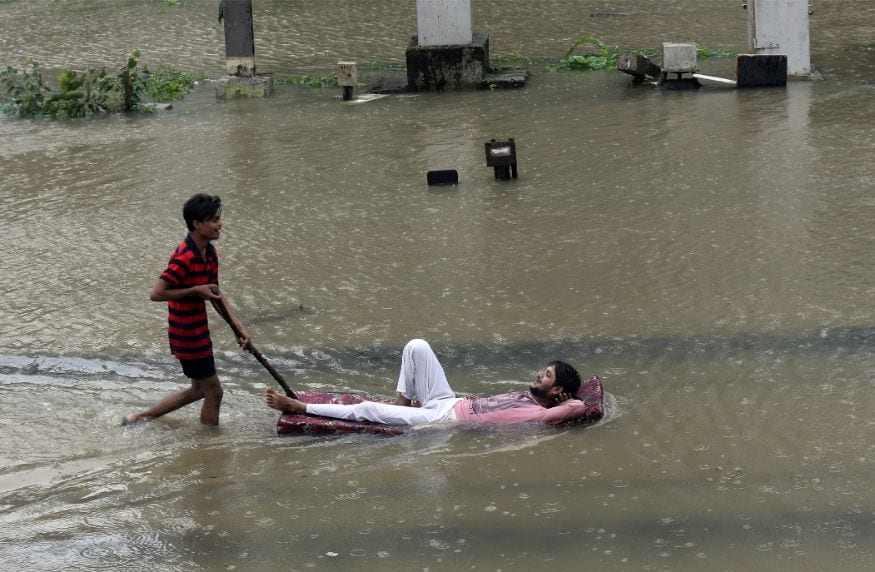 Rains bring out the best and worst in us. While there are those, who absolutely love the thunder and the downpour, there are those who are not much in favour of incessant pitter-patters throughout the day. However, if you do venture out in the rains, you will surely meet any one of the following people. Take a look...

The person without an umbrella: It may be raining cats and dogs, but they will not carry an umbrella, soaking themselves through in the rain, either enjoying it or cribbing about it to no end. (Image: AP)
The person wearing white: Yes, there are people who will sport pristine white during a torrential downpour. The choice in clothes makes one wonder if they know how to check the weather before stepping out. (Image: Reuters)
The person who turns everything into an umbrella: From the humble handkerchief, cardboards, chairs, to the morning's newspaper, nothing is off limits for the person. It rains, and he turns it into an umbrella. (Image: Reuters)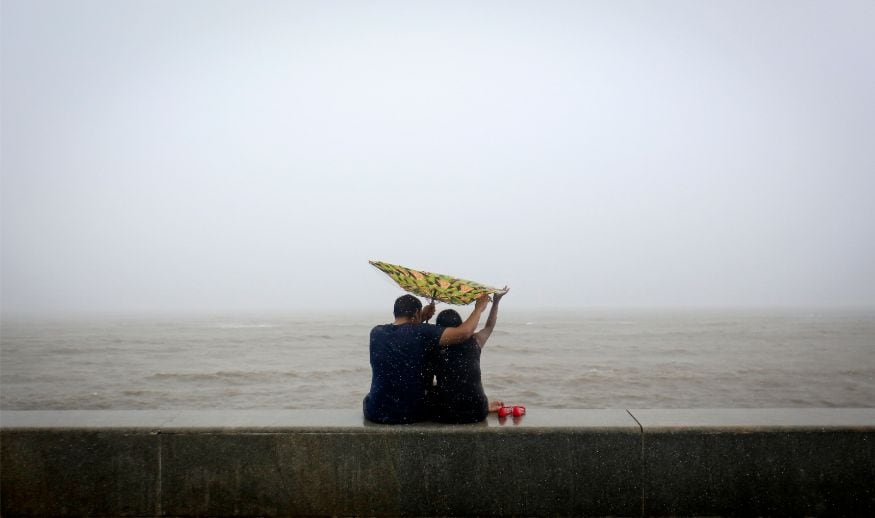 The romantic souls: These are the people who become increasingly romantic with the rains, and will be belting out love songs and indulging in PDAs as soon as the first rain hits the ground. (Image: Reuters)
The splashers: These are the people who have made it their job to jump into every puddle possible, splash water on everyone around them and walk away smirking. It may look cute as a kid, not so much when one is grown up. (Image: Reuters)
The person who should give up: This is mostly for women. You will find them fighting the elements as they try to rectify the upside down contraption. Just give up. The harder you try to fix it, the wetter you will get. Leave the everything and make a run! (Image: Reuters)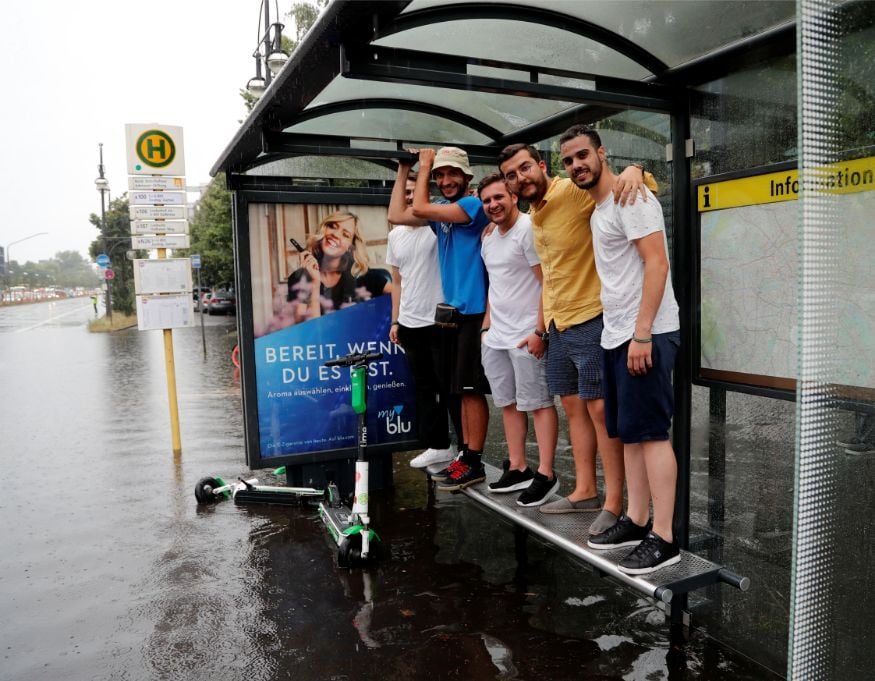 The person who waits it out: You will find them looking for shelter in the tiniest of spaces, waiting for the rain to stop. While it may be the right thing to do, sometimes, it actually is extremely futile. (Image: Reuters)
The person who is scared: These are the people who are terrified of the downpour and will already be planning how to go home, even if a speck of gray appears in the sky.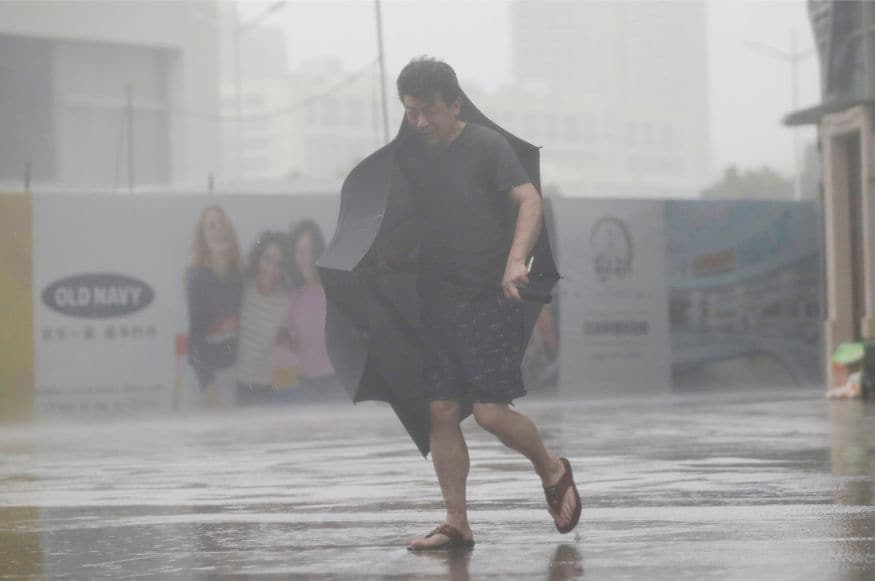 The person who gives up: They are usually the ones who are done for the day and have no energy left to fight the elements. They are the ones who will casually walk down the path amidst torrential downpour.
(Image: Reuters)
The weather know-all: There is always that person who claims to know everything about the weather, saying for instance, there will be imminent rains, even though there are no clouds in sight. More often than none, they are wrong.
indiwo_photo_consumption