Onam 2019: Mouth-Watering Dishes You Can Savour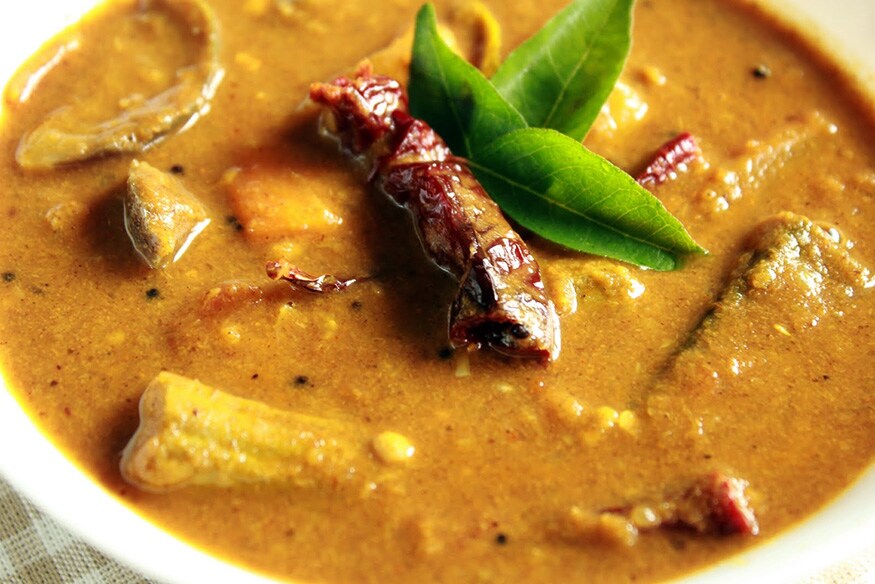 Varutharacha Sambar: Sambar is a very well known dish in south India. Varutharacha Sambar is slightly different from the others as this one requires the coconut to be roasted till brown.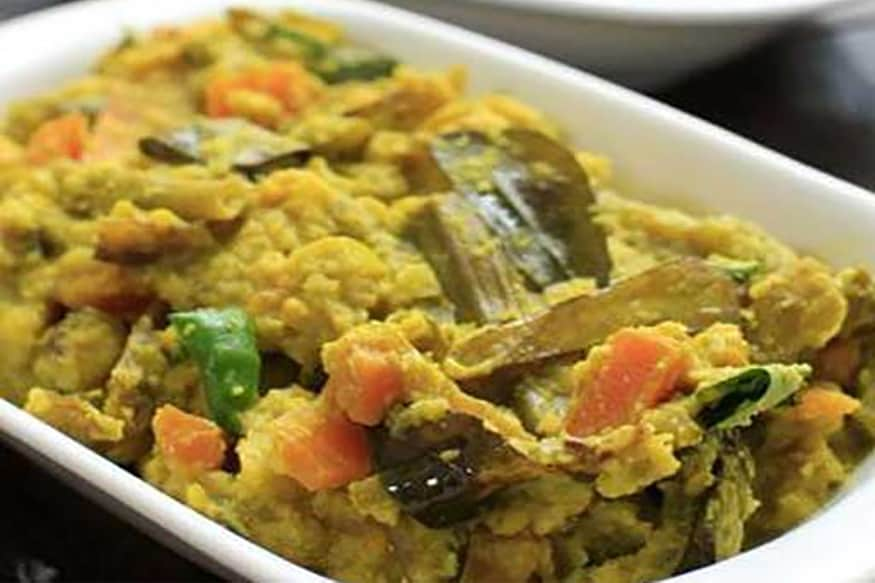 Avial: Avial is a dish that is common in Kerala as well as Tamil cuisine and Udupi cuisine. It is a thick mixture of vegetables and coconut, seasoned with coconut oil and curry leaves. Avial is considered an essential part of the Sadya, the Keralite vegetarian feast.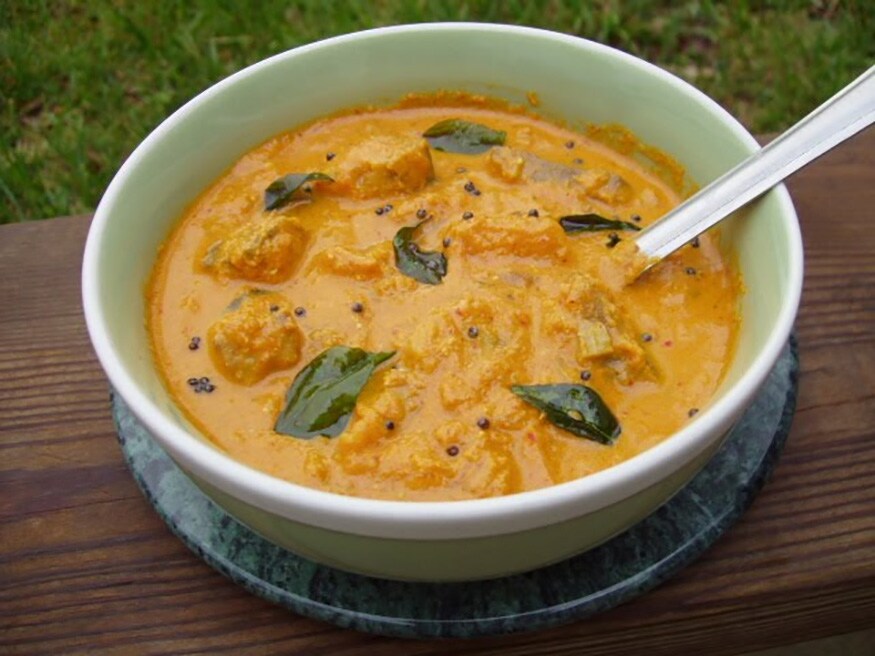 Pumpkin Erissery: Pumpkin Erisseri is a mild and tempered curry with light sweet tones made with pumpkin, cowpeas and coconut. A traditional Kerala dish, it is served during Onam Sadya. It tastes best with steamed rice and can also be served along with sambar and rice.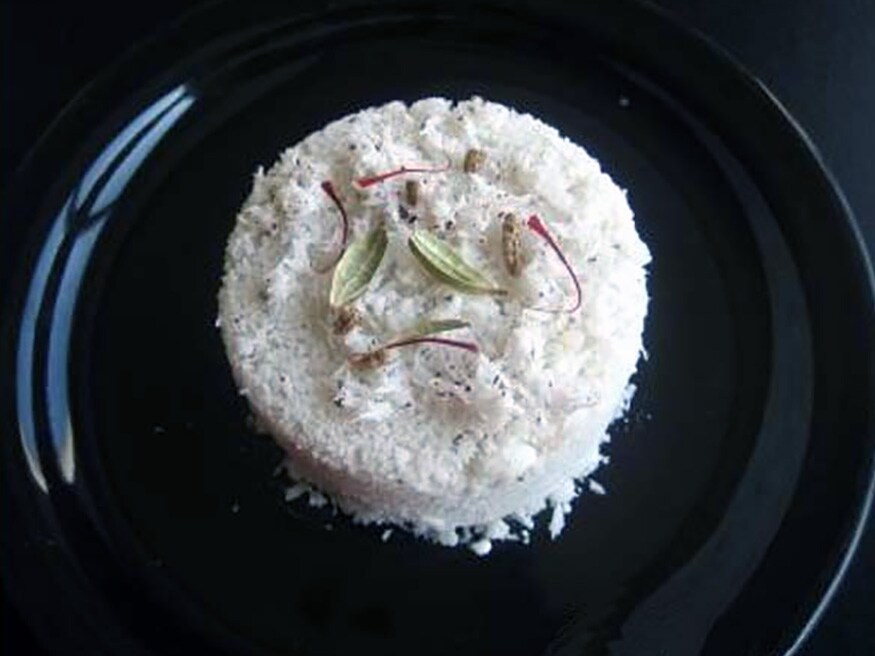 Rice Puttu: Puttu is a traditional and most popular breakfast dish of Kerala prepared with rice flour and coconut. Puttu is usually served with 'kadala' curry or it is served with 'pazham' (yellow banana) and sugar.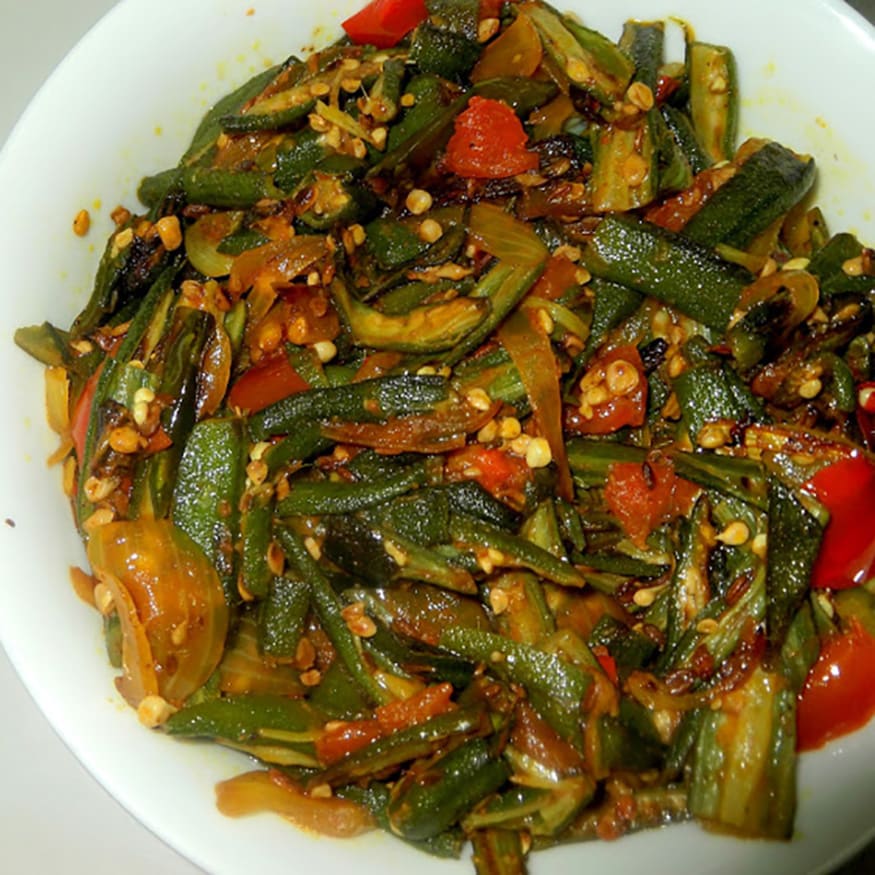 Lady's Finger Curry: Lady's finger curry is an essential side dish at any grand feast in Kerala. From religious holidays to birthdays, khichdi can be found on your plate during any traditional occasion in Kerala. YogYoghurt also used while preparing the lady's finger khichdi.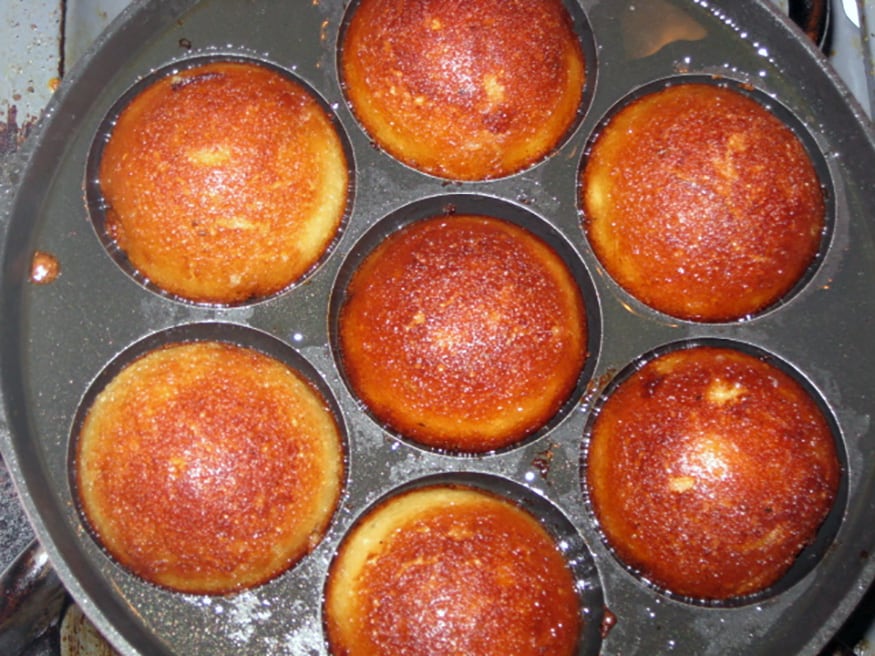 Unni Appam: Unni appam is a small round snack made from rice, jaggery, banana, roasted coconut pieces, roasted sesame seeds, ghee and cardamom powder fried in oil. There are variations of the appam that are prepared using jackfruit preserves instead of banana. It is a popular snack in Kerala.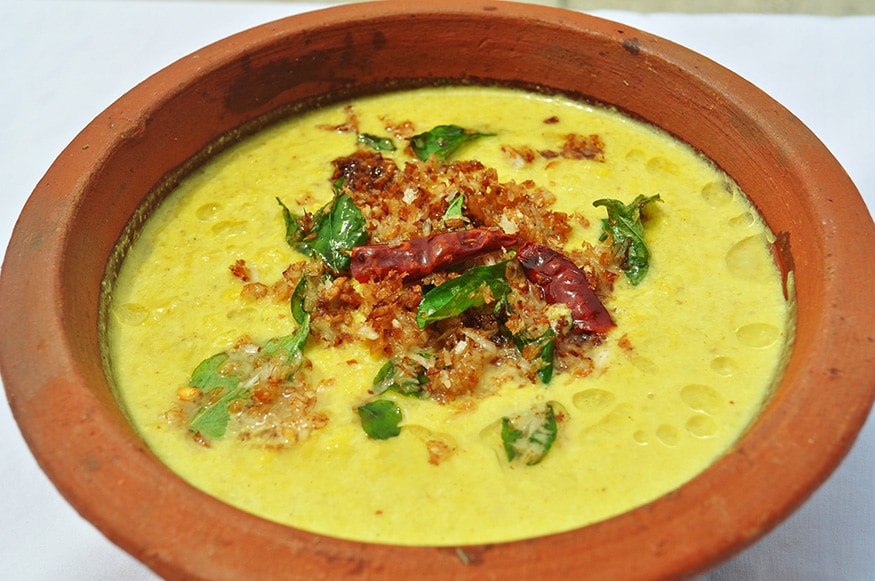 Parippu Curry: Another essential part of the Onam Sadya, Parippu curry is made using a mixture of daals and coconut oil. It can be had with rice and chapatis like any Indian curry.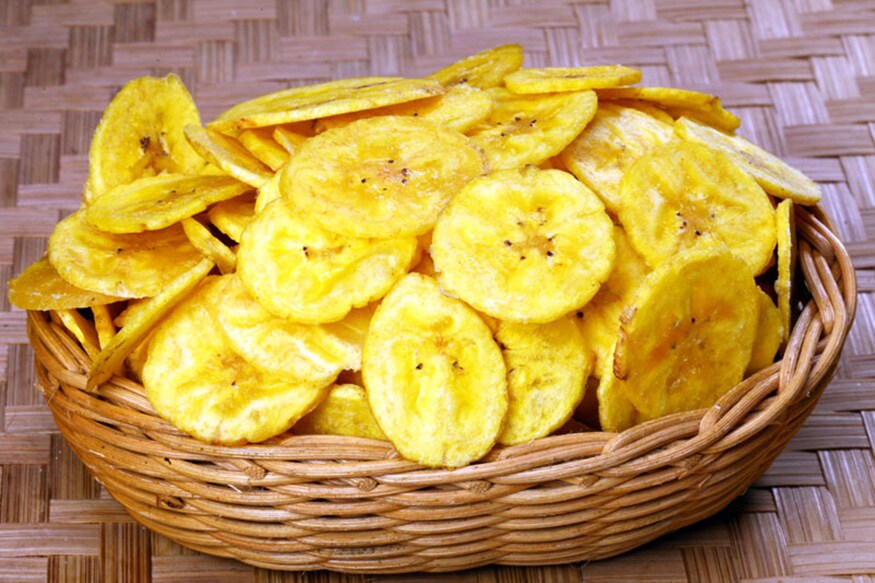 Banana Chips: Banana chips are deep-fried and/or dried slices of bananas (fruits of herbaceous plants of the genus Musa of the soft, sweet "dessert banana" variety). They can be covered with sugar or honey and have a sweet taste, or they can be fried in oil and spices and have a salty and/or spicy taste.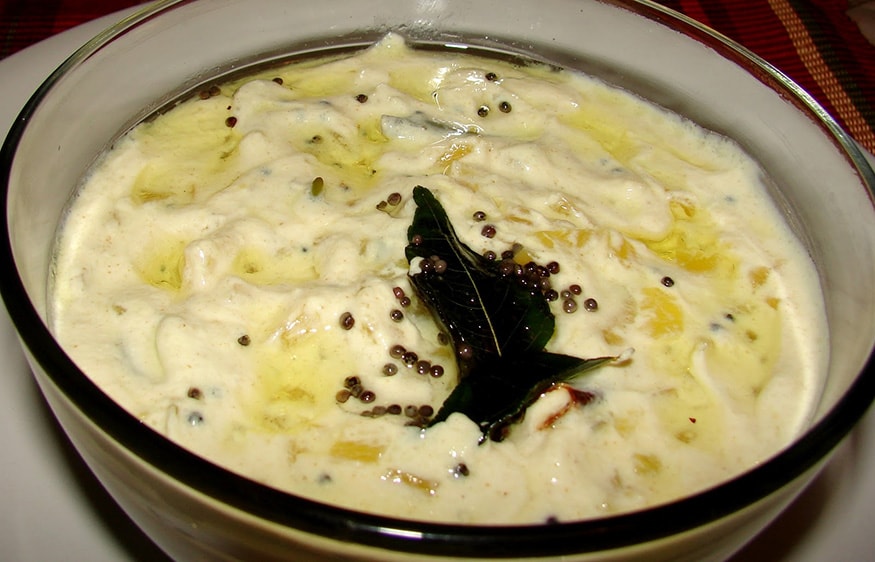 Pineapple Pachadi: The difference between pachadi and khichdi is that pachadi is always sweet. Usually served as a side dish for meals, pachadi is made using fruits. It finds an important place on the platter during Onam Sadya.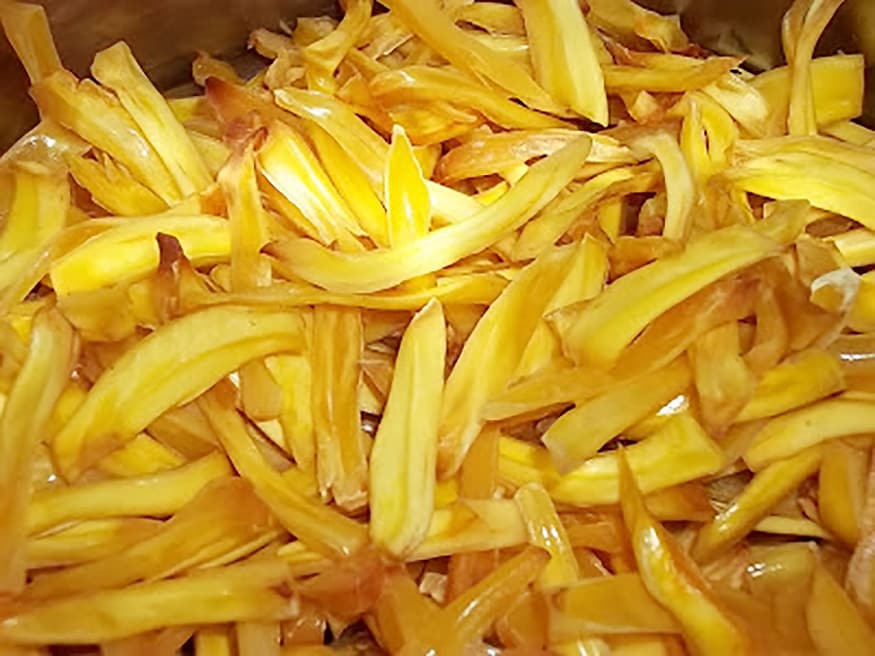 Chakkai Chips: Chakka Varuthathu / Deep fried jack fruit chips is a very popular Kerala snack. Prepared by deep frying the Chakka Chulas (the edible yellow part of jackfruit), this snack is very popular in Kerala since jack fruit trees are found in the backyards of most Kerala homes.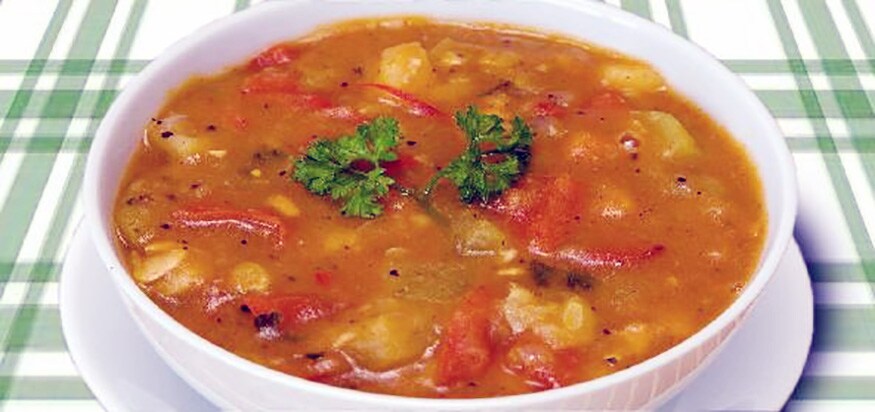 Vegetable Rasam: Rasam or Chaaru or Saaru or Kabir is a South Indian soup, traditionally prepared using tamarind juice as a base, with the addition of tomato, chili pepper, pepper, cumin and other spices as seasonings. Steamed lentils are added along with any preferred vegetables. Nowadays, all the seasonings required are combined and ground beforehand into rasam powder, which is available commercially.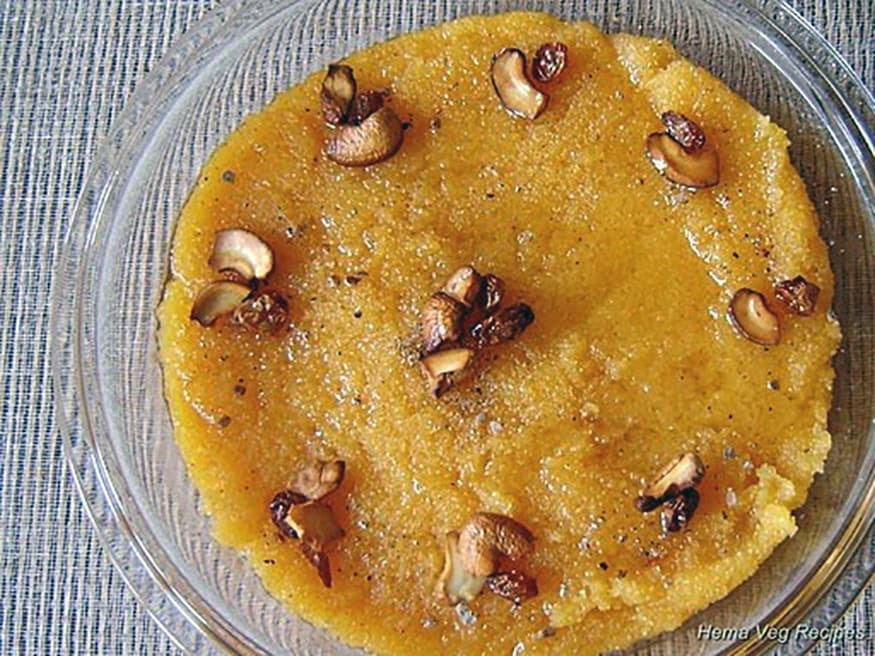 Dry Fruits Kesari: The Dry Fruit Kesari, a popular sweet dish of Kerala is made of Rava and dry fruits as the primary items. Kesari is extremely scrumptious to taste. It is prepared in a very manner very similar to north Indian 'Rava Halwa', except for the fact that the Halwa is not cut into diamond shape later on. It is a special dish that is generally prepared on the festive occasions.
indiwo_photo_consumption