Home
»
Photos
»
Lifestyle
»
World Cancer Day 2021: All You Need To Know About Spread Of The Deadly Disease In India; See Pics
World Cancer Day 2021: All You Need To Know About Spread Of The Deadly Disease In India; See Pics
World Cancer Day 2021: All You Need To Know About Spread Of The Deadly Disease In India; See Pics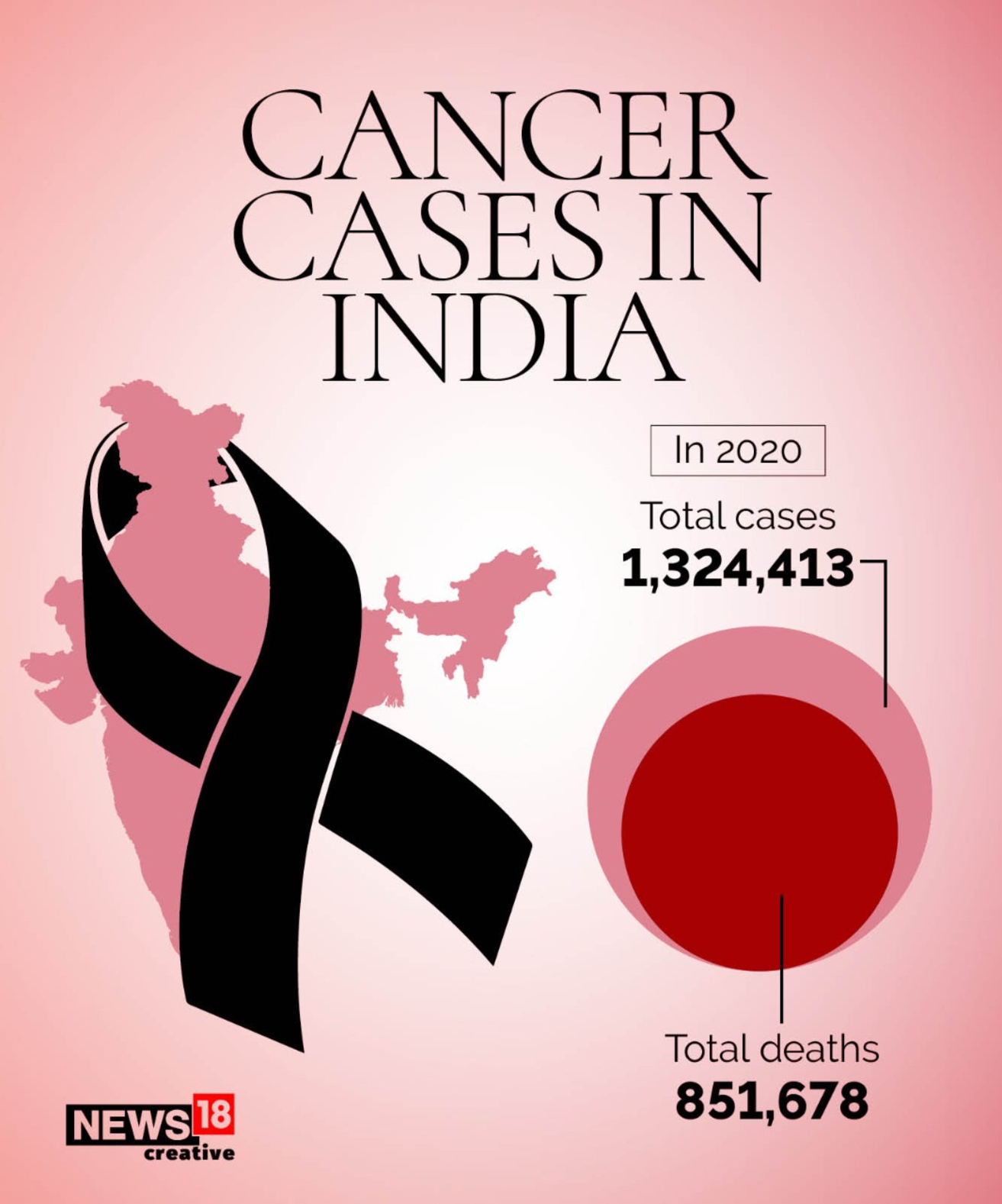 As the world marks February 4 as World Cancer Day, it is important for us to know the spread of the deadly disease in India. The number of cancer cases in India is estimated to be above 13 lakh and may increase to 15.7 lakh by 2025, with its prevalence being marginally higher among women, PTI quoted a report by ICMR in August 2020.
The most common type of cancer is breast cancer which consists nearly about 13.5% of the total cases in the country. 
According to the report released by the ICMR and the Bengaluru-based National Centre for Disease Informatics and Research, in India, the total number of cancer cases in men is estimated to be 6,79,421 in 2020 and may reach 7,63,575 in 2025.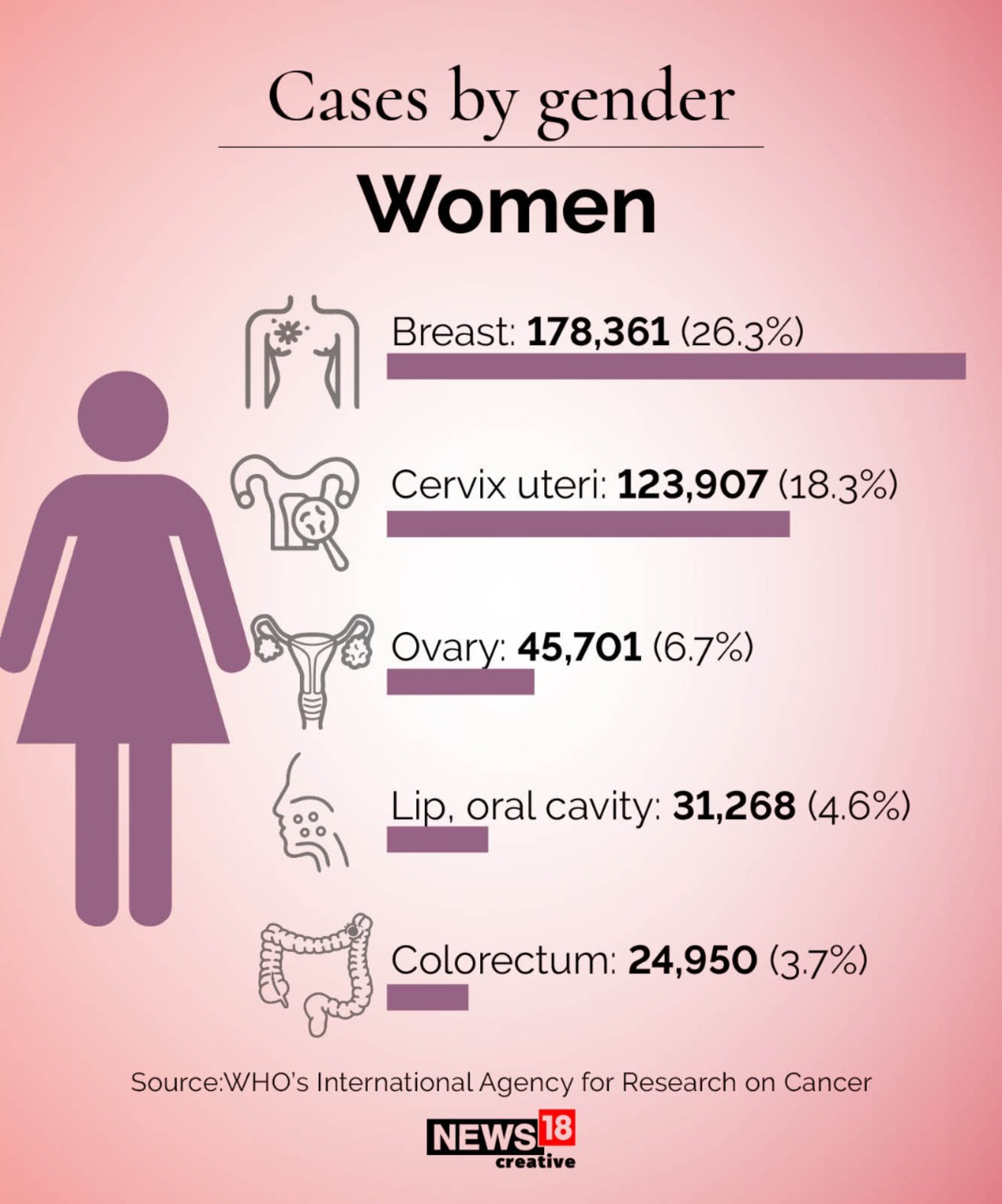 Among women, the total number of incidence cases is estimated to be 7,12,758 in 2020 and likely to reach 8,06,218 in 2025.