Home
»
Photos
»
Movies
»
'Agneepath', 'Vaastav' and 'Wanted': Here's how Bollywood celebrates Ganesh Chaturthi
'Agneepath', 'Vaastav' and 'Wanted': Here's how Bollywood celebrates Ganesh Chaturthi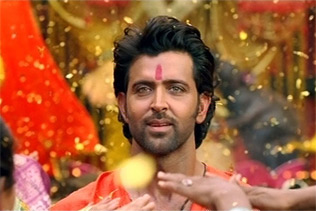 The popular deity Ganpati bappa has found a significant space in Bollywood movies too. A powerful track in recent times was from Karan Johar's remake of 'Agneepath'. The song 'Deva Shree Ganesha' featured Hrithik Roshan performing the 'aarti' in a traditional avatar.
The original 'Agneepath' too featured 'Ganpati Apne Gaon Chale' with megastar Amitabh Bachchan chanting praise of the Lord on his way to immerse the deity.
Salman Khan's blockbuster film 'Wanted' featured a song- 'Tera Hi Jalwa' with Lord Ganesh in the background. The song also had actors Govinda, Anil Kapoor and Prabhu Deva shaking a leg with Khan.
The song 'Sadda Dil Vi Tu, Ga Ga Ga Ganpati' from choreographer-director Remo D'Souza's directorial venture 'Any Body Can Dance' was a hit among the masses not only for its lyrics and music but also for its incredible dance steps.