B-Town's villains we love to hate
<img class="size-full wp-image-777182" src="http://revamp.
Text by Sujata Chakrabarti and Picture Courtesy: Publicity Stills Anil Kapoor is all set to play the bad guy in Tom Cruise's 'Impossible 4'. Whether he will be able to match the performance of the Hollywood heartthrob remains to be seen. Known for their characteristic charisma, fabulous oratory and oodles of attitude, here are a few Bollywood's bad men who impressed us with their mean, dark side… If there was one actor who consistently played the villain in most of the films in his career, it would have to be Amrish Puri. Mogambo, the character he played in the 1987 superhit 'Mr India' almost became his second name. Though Puri entered Bollywood at the late age of 40, he executed the role of a villain in not just Bollywood cinema but in regional cinema also. In 2002, he gave one of his last performances in Rajnikanth's film 'Baba' where he played the role of an evil tantric. In his earlier films like Shyam Benegal's 'Manthan' and 'Suraj Ka Satvan Ghoda', Amrish Puri impressed the audience with his stellar performance. Text by Sujata Chakrabarti and Picture Courtesy: Publicity Stills
While in his earlier films, Ashok Kumar played the good guy, in his later films, he experimented with several shades of his characters. In 'Kismet' (1943), his role is regarded as the first cigarette-smoking anti-hero, with the film running over three years in a theatre in Kolkata. As a character artiste, Ashok Kumar was the infamous villain in 'Jewel Thief'. His performance was so strong and flawless that it did not let co-star Dev Anand steal away all the limelight.
After 'Sholay' went on to become a Bollywood blockbuster, Amjad Khan became tinseltown's darling villain. In fact Khan went on to endorse a biscuit brand and it became the first instance when a villain was used to sell a product. He became the epitome of the sophisticated criminal boss behind bank robberies, ambushes and murders. His performance as the villain was so perfect that in several of Amitabh Bachchan-movies, he invariably became the bad man.
It is a known fact now that the character of Gabbar Singh in 'Sholay' was originally offered to Danny, which he however rejected. For someone who in his early life learned to talk in Hindi by talking to the ocean, Danny became a popular name in the Hindi film industry. Among his most recent films is the Rajnikanth starring-'Robot/Endhiran' which saw Danny playing the Tamil superstar's mentor and professional rival. In his earlier films as a villain, whether it was a nefarious policeman, corrupt politician or traitor to the country, he executed all roles with panache.
For all those who have not seen Pran's villainous performances in films, it is difficult to explain the finer points of his acting skills. Pran played with ease a variety of villainous characters ranging from a rustic villager to a city-bred fraudster. His name itself became a synonym for delinquent tendencies and became terror personified on screen. His rendition of the horse-riding villain in 'Madhumati' is one of the most landmark performances in the veteran actor's career.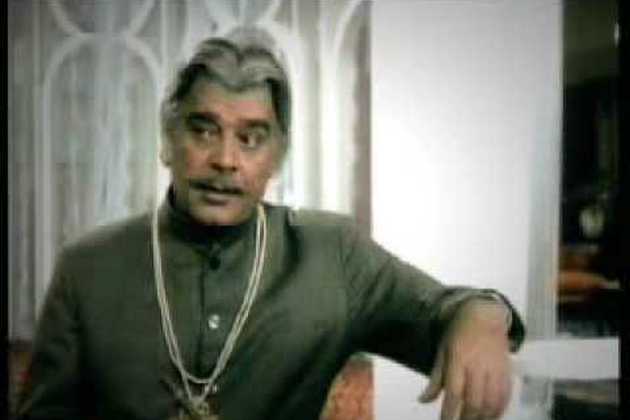 Someone just has to say Mona Darling" aloud somewhere, and the image that immediately comes to mind is that of Ajit, perhaps the classiest villains Bollywood has ever had. He wore smart clothes, was known for his impeccable style and anglicised diction of speech. Though Ajit too started his film career in his 40s, the actor who ran away from home to enter Bollywood became an iconic villain with his films like 'Suraj', 'Zanjeer' and 'Yaadon ki Baarat'.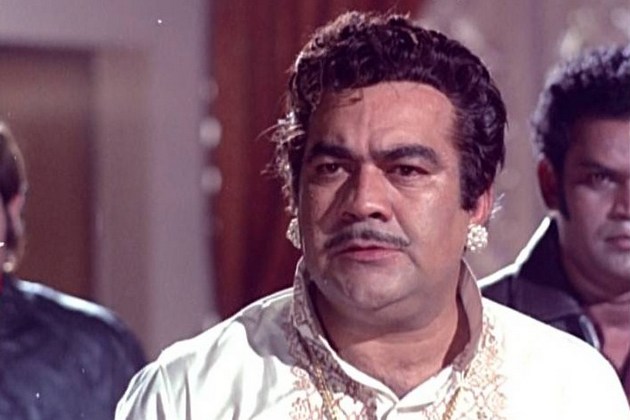 Interestingly, the films in which Premnath (also Raj Kapoor's brother-in-law) played a positive character did very well (films like 'Bobby') and so did those in which he played villainous, negative characters. Films like 'Aan', 'Teesri Manzil' and 'Johny Mera Naam' saw the veteran actor flaunt his dexterous acting skills.
Some of the films would have been truly colourless and without excitement if villains like Naseeruddin Shah did not appear in the star cast. In his 100th film as an actor, Naseer signed on to do a negative character role in 'Mohra'. He also went on to play a conniving villain in the superhero movie 'Krissh'. But perhaps the role that portrayed him best as a heinous-minded criminal was in the Smita Patil-starrer 'Mirch Masala'. He executed the role of the lecherous subedar to perfection and was one of the biggest highlights of the film.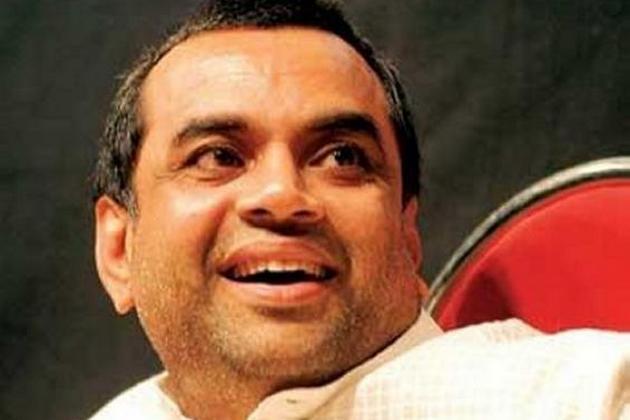 The greatest thing about Paresh Rawal is that he can be funny and menacing on screen with equal ease. The actor who made his film debut in 1981 is best known for his villainous roles. In fact, Rawal received the National Film Award for his portrayal of a nefarious politician in the heart-rending film 'Woh Chokri'.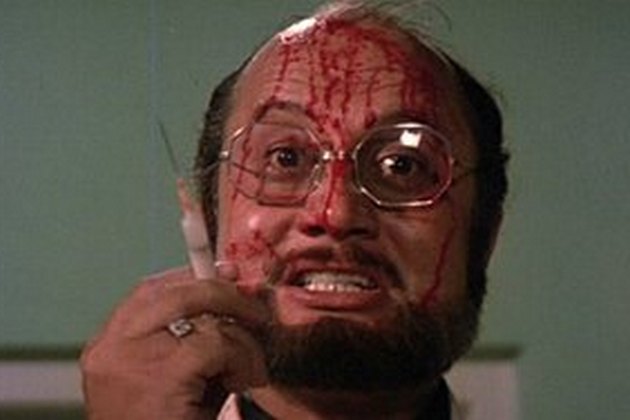 Though we have seen Anupam Kher mostly in comic characters, he has several villainous film roles also in his kitty. His portrayal of the dreaded Dr Dang in 'Karma' (1990) is said to be his most memorable villainous performance on-screen ever. Though it has often been thought that Dr Dang's character was not very well written and required Kher to do a lot of over-the-top acting, it still remains one of the most memorable performances of Kher's career.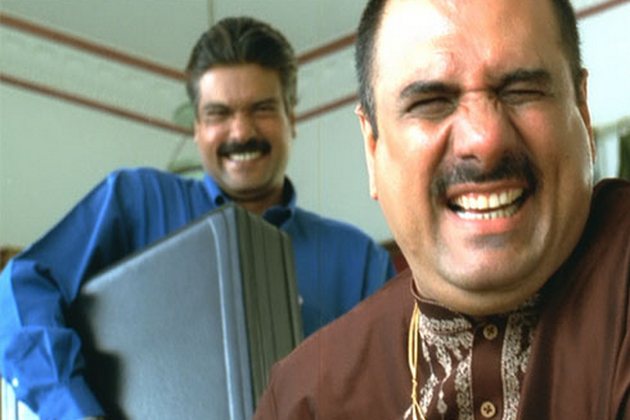 The otherwise funny man put on the villain's cap in 'Khosla Ka Ghosla' and earned some rave reviews for his portrayal of a greedy landowner who swindles a naïve Anupam Kher of his piece of property. The gray shades in the negative characters he plays in his films are often mitigated with some comic relief that the actor manages to execute with élan.
Sanjay Dutt in his role in 'Khal Nayak' was billed as the ultimate villain. He played a notorious crook who manages to hoodwink the police every time. Dutt's character was a sharp contrast to a lot of his predecessors, as a fun-loving, colourful villain who portrayed his lighter side through the quirky clothes and dialogues that are plenty in the movie.
Inspired by the James Bond movies, the film 'Shaan' had fancy sets and costumes. But one of its main highlights was the memorable performance given by Kulbhushan Kharbanda as Shakaal, the international crime baron. It is said that Kharbanda's character had been inspired by the James Bond character Blofeld. With glamorous girls around for company and lavish living arrangements, Kharbanda played the character of the international crook with panache.