Best of Bollywood in 2012: Why you need to see them
Ali Zafar and Aditi Rao Hydari's 'London, Paris, New York' is witty, quirky and an unusual romcom.
Ali Zafar and Aditi Rao Hydari's 'London, Paris, New York' is witty, quirky and an unusual romcom.
Though Dibakar Banarjee's 'Shanghai' failed to become a box office hit, but watch this film for Emraan Hashmi and Abhay Deol's performances.
'Shuttlecock Boys' is a simple story about success and failures of four friends. It is a film by all first timers, including the cast and crew. The film was shot handheld on 16 mm. This is what you call love for cinema.
The highly talked about remake of Amitabh Bachchan's 'Agneepath', is a gripping action film. More than Hrithik Roshan, Sanjay Dutt as Kancha Cheena impressed the audiences.
Produced by Children's Film Society, India, 'Gattu' narrates the story a nine-year-old boy who works in a garbage-recycling factory, owned by his uncle. His simplicity and dreams will surely touch your heart.
Director Sandeep Mohan's 'Love Wrinkle Free' earned rave reviews at the international film festivals and is definitely worth a watch.
Anurag Kashyap's 'Gangs of Wasseypur', a story about power, politics and vengeance, is definitely one of the best films Anurag Kashyap has made so far.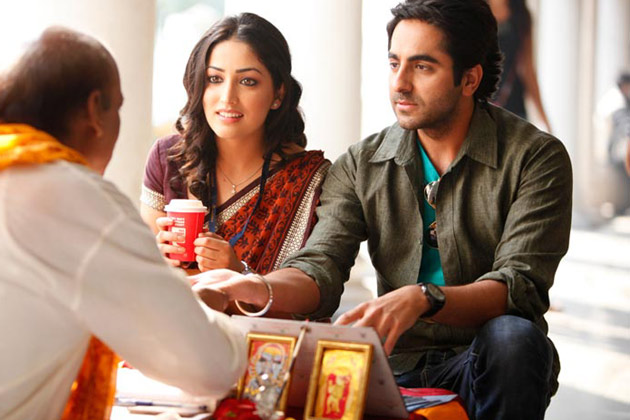 Debutant actors Ayushmann Khurrana and Yami Gautam impressed everyone with their film 'Vicky Donor'. The film talks about the concept of sperm donation and infertility, without being sleazy.
After a month, Kashyap released the second part of the film, titled 'Gangs of Wasseypur 2'. Thanks to an intense plot and amazing performances, his experiment really paid off. The GoW series is a must watch.
After 'The Dirty Picture', Vidya Balan took the audiences by storm with 'Kahaani'. The film tracks the journey of a pregnant woman in search of her husband. The film leaves you wanting for more.
From Vidya Balan's 'Kahaani' to Ranbir Kapoor's 'Barfi!', some really impressive Bollywood films have been released this year...Ranbir Kapoor, Priyanka Chopra and Ileana D'Cruz staarer 'Barfi!' has earned positive reviews from critics. It is being called one of the finest films ever made in Bollywood.