Home
»
Photos
»
Movies
»
Bigg Boss 15 Day 5 Photos: The War Between Junglewasis and Gharwasis Intensifies
Bigg Boss 15 Day 5 Photos: The War Between Junglewasis and Gharwasis Intensifies
The Junglewasis are getting manipulative and combative, trying to break the unity between the three Gharwasis - Shamita Shetty, Nishant Bhat and Pratik Sehajpal.
As the Weekend ka Vaar of COLORS' inches closer, viewers are witnessing plenty of drama between the Junglewasis and Gharwasis.
Karan Kundrra is turning out to be quite the mastermind in hatching plans to gain entry into the main house.
As per plan, they poked Pratik Sehajpal to get him to react to use his aggression to break the unity of the Gharwasis.
Pratik tried to prevent his bag from being taken which led to a scuffle between him and several other Junglewasis. Bigg Boss sent several warnings against use of force.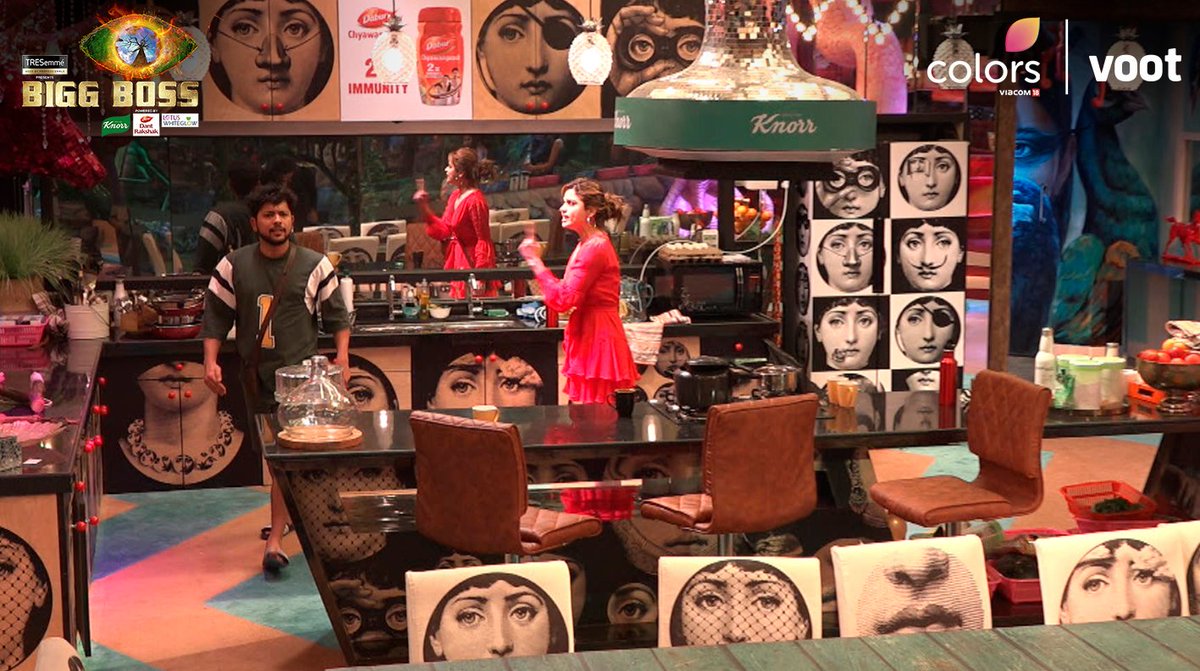 Shamita accused Nishant Bhat of not reigning in Pratik and that led to a fight between them as well.