Home
»
Photos
»
Movies
»
Bigg Boss 8, Day 13: Salman Khan wants the contestants to follow PM Narendra Modi's ideology
Bigg Boss 8, Day 13: Salman Khan wants the contestants to follow PM Narendra Modi's ideology
The second week in the Bigg Boss house saw an interesting mix of drama, emotion and treachery.
Gautam Gulati was referred to as a 'psycho' by host Salman Khan. Diandra and Deepshikha also spoke about his weird behaviour on the show.
Thoe who watched the show this week are aware of the fight Karishma Tanna had with Gautam Gulati. For the uninitiated, Karishma was miffed with Gautam after he abused on national television.
Even though Gautam Gulati apologized for his 'abhadra' behaviour, the contestants were not in the mood to accept his apology. They all felt it wasn't genuine.
While speaking to Salman, Sukriti blamed Gautam for misbehaving with her. In one of the previous episodes, Gautam had called Sukriti fake.
Karishma Tanna was quite upset when Salman Khan blamed her for being unreasonable and harsh. He also pointed out her weird behaviour while performing one of the tasks assigned by Bigg Boss.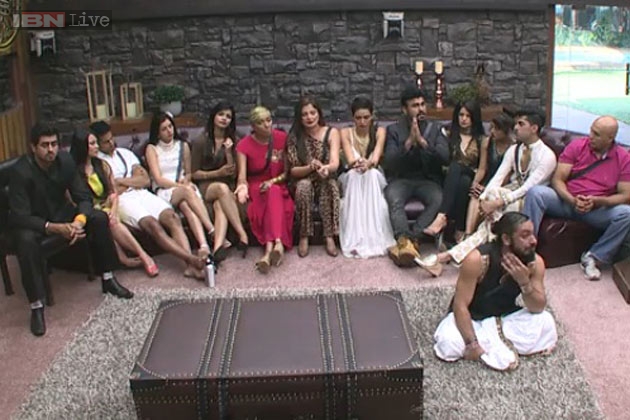 When Salman Khan met the contestants this Saturday, he discussed the issues which had left many miffed. But the focus was on Karishma-Gautam tiff.
Salman Khan who had accepted PM Modi's invitation to spread the message of Clean India, incorporated the same thought in his show. He made the contestants aware about 'Swachh Bharat' campaign and wanted them to follow it in the controversial Bigg Boss house. It is also about keeping thoughts and behaviour clean.