Home
»
Photos
»
Movies
»
Bigg Boss OTT Day 26 Photos: Nishant Bhatt and Moose Jattana Fight Over Pratik Sehejpal
Bigg Boss OTT Day 26 Photos: Nishant Bhatt and Moose Jattana Fight Over Pratik Sehejpal
On Bigg Boss OTT Day 27, Raqesh Bapat and Shamita Shetty were seen facing problems in their connection. On the other hand, Moose Jattana fought with Divya Agarwal over Nishant Bhatt.
Bigg Boss OTT Day 27 started with contestant Nishant Bhatt trying to disturb his co-contestants.
Nishant can be seen disturbing Raqesh Bapat by banging utensils. Raqesh laughed off Nishant's shenanigans.
Shamita Shetty could also be seen taking part in Nishant's shenanigans. She pretended to hit Raqesh with her broom.
On the other hand, Moose Jattana could be seen disturbing her connection Nishant Bhatt by putting coconut oil on him.
During the day Raqesh and Shamita had a difference of opinion on their connection. A confused Shamita confides in Neha about their issues.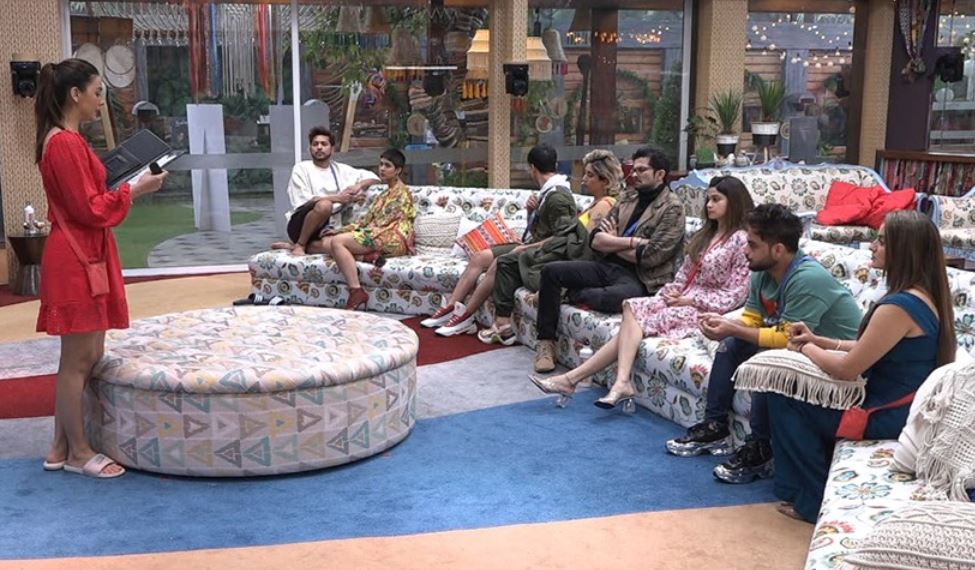 The contestants were given a new task by Bigg Boss to resolve their issues. However, it led to more tensions in the house.