Home
»
Photos
»
Movies
»
Bigg Boss OTT Day 35 Photos: Karan Johar Welcomes Neha Kakkar and Tony Kakkar
Bigg Boss OTT Day 35 Photos: Karan Johar Welcomes Neha Kakkar and Tony Kakkar
Bigg Boss OTT: Neha Kakkar and Tony Kakkar set the stage on fire with their latest original Kaanta Laga.
As the finale is coming closer, all the housemates seem to be coming closer too. All contestants come together and dance like a team with proper coordination.
After all contestants were done with their final dance rehearsals, everyone seemed happy, but Neha and Pratik were more than just happy. They both were seen exchanging kisses out of joy.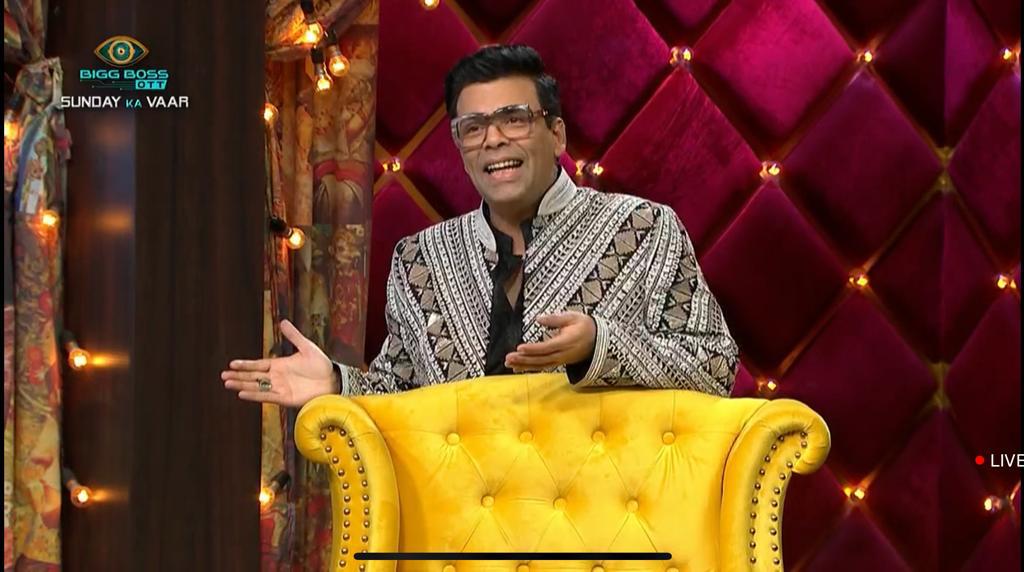 Raqesh Bapat is questioned about his game by Karan Johar. And, Shamita is upset about the whole situation and says 'I've seen Raqesh's priority change throughout these weeks. He was a different person earlier and now is a different person.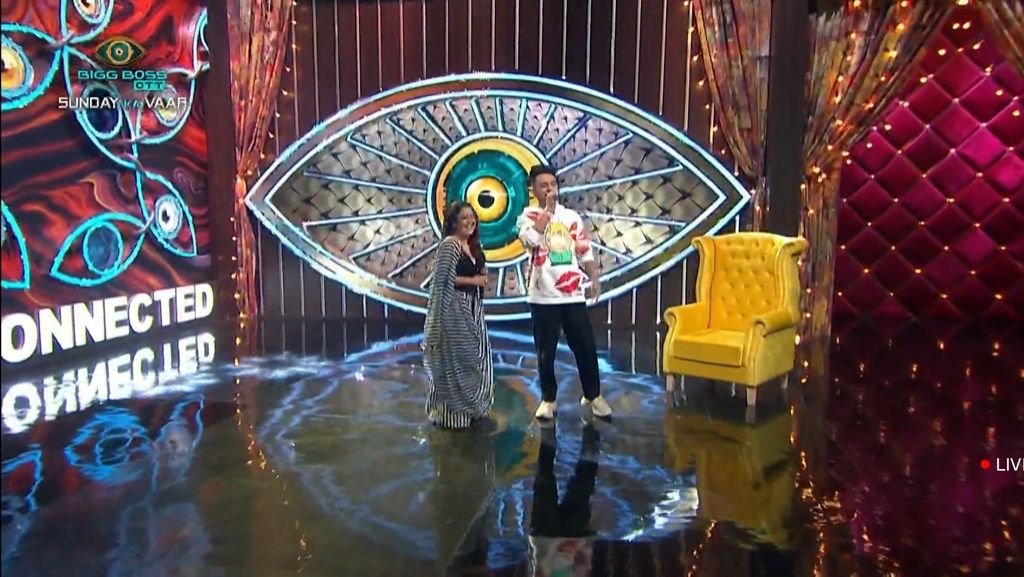 Neha Kakkar and Tony Kakkar play a musical game with the contestants. Nishant Bhat names Raqesh Bapat as Khiladi and others as Aanadi when Neha-Tony sung 'Main Khiladi Tu Anadi'.
Kisko lagega Kaanta aur kiski bands pe lagenge zyada kaante? Neha Kakkar and Tony Kakkar plays a task with the housemates where they have to insert a kaanta into their hairbands. Divya inserts it in Nishant's and Shamita's band. Raqesh says Nishant and Pratik hurt them the most in the house.