'Bullett Raja' to 'Ghanchakkar': The surprise flops of 2013
<img class="size-full wp-image-926809" src="http://revamp.
From their first look to the classic pairing, these films grabbed eyeballs and were some of the most anticipated films of the year. But surprisingly, they failed to impress the audiences and were a dud at the box office.Bollywood has dealt with ghosts and spirits for a long time but Kannan Iyer introduced audiences to 'daayan'. With a startling star cast like Konkona Sen Sharma, Emraan Hashmi, Kalki Koechlin and Emraan Hashmi, much was expected from the film and the spine chilling promo added to the hype. But the cliches and beaten-to-death concept works against the film.
Called the female 'Khan' of Bollywood, Vidya Balan is known to carry films on shoulder. And, after she stunned the fans with her Punjabi character in the promo, much was expected of 'Ghanchakkar'. But the unending and confusing plot proved fatal for the film. Despite being promoted as a comedy, but film failed to tickle funny bones and was considered a dud at the box office.
Imran Khan and Kareena Kapoor weaved magic on screen in 'Ek Main Aur Ekk Tu' and director Punit Malhotra decided to cast the same spell with his romantic drama 'Gori Tere Pyaar Mein'. But the weak screenplay and almost no chemistry between the lead pair proved fatal for the film.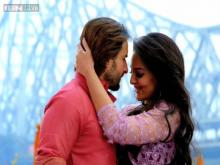 When Saif Ali Khan played Langda Tyagi on screen, he proved that he is much more than a suave guy on 70mm. Seven years down the line, director Tigmanshu Dhulia teamed up with him to tell the story of UP based mafia. But, he doesn't come even a bit closer to his previous performance. The vague plot marks the success of 'Bullett Raja'.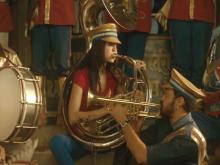 Vishal Bhardwaj is known for his films and when the year started with 'Matru Ki Bijlee Ka Mandola', the expectations were indeed high. With a star cast that boasts of Pankaj Kapur, Shabana Azmi, Imran Khan and Anushka Sharma, audiences thronged the theatres, but but the multi layered structure of story telling worked against the film.
Despite bringing in a good star cast like Sonkashi Sinha, Akshay Kumar and Imran Khan, director Milan Luthria failed to create magic on screen with 'Once Upon Ay Time in Mumbaai Dobara'. The flimsy and prdeicatble plot and the over kill of one liners made the film passable.
Ranbir Kapoor never shied away from experimenting on screen and he took up the role of a small time thief in 'Besharam'. But despite teaming up with 'Dabangg' director Abhinav Kashyap, the actor could not save the film. Bad screenplay and poor comic punches turned against the film.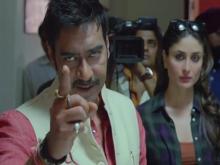 Sensing the angst of the common man, Prakash Jha came up with a film on corruption. Despite having a good subject, the director went too far with preaching. And, somehow 'Satyagraha' gave shades of his earlier films.