Home
»
Photos
»
Movies
»
Dhoom, Veer Zaara, Murder, Hum Tum: 10 films that complete 10 years in 2014
Dhoom, Veer Zaara, Murder, Hum Tum: 10 films that complete 10 years in 2014
Yash Chopra's romatic drama was a multi starre with Shah Rukh Khan and Preity Zinta playing the lead role. Set against the backdrop of conflict between India and Pakistan, this star-crossed romance followed the unfortunate love story of an Indian Air Force pilot, Squadron Leader Veer Pratap Singh(SRK), and a Pakistani woman(Zinta) hailing from a rich political family of Lahore, Zaara Haayat Khan, who are separated for 22 years and united after a long drawn court case.
Ace choreographer Farah Khan made her debut as a director with college campus thriller 'Mai Hoon Na' which had Shah Rukh Khan and Zayed Khan playing step brothers.
Loosely based on 'Harry Met Sally', Kunal Kohli's 'Hum Tum' fetched its lead actor Saif Ali Khan a National Award that year. The film also featured the then reigning Box Office queen Rani Mukerji and was a love story spanning over ten years. Witty lines, a comic strip thrown in between and some soulful music made this one a hit.
Rajkumar Santoshi's 'Khakee' was a tout action thriller where Aishwarya Rai and Ajay Devgn played negative roles. A multi starrer with Amitabh Bachchan, Akshay Kumar and Tuisshar Kapoor playing cops, the film talked about a police team out on a dangerous mission to transfer an accused Pakistani spy from a remote town in Maharashtra to Mumbai.
2004 was a good year in terms of Box Office collections. The year saw some of YRF's films doing great business like 'Hum Tum', 'Veer Zaara' and 'Dhoom' and also belonged to Shah Rukh Khan as two of his films were blockbuster hits.What was earlier percieved as a small budget film in YRF's standard became one of the biggest hits of 2004. 'Dhoom' was a heist drama full of action, hot women and hotter bikes. And it clicked with the audience, so much so that the makers came up with two very successful sequels.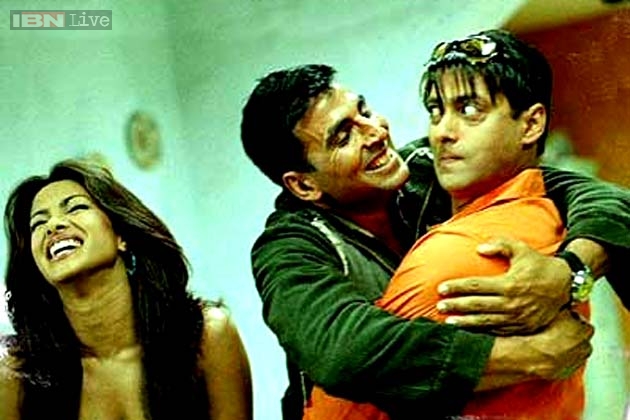 David Dhawan's hilarious 'Mujhse Shaadi Karogi' had Salman Khan and Akshay Kumar fighting it out to win Priyanka Chopra's heart. Foot tapping music and perfect comic timing of the lead actors made this an enjoyable film.
The year also saw there relaitvely new actors- Vivek Oberoi, Riteish Deshmukh and Aftab Shivdasani brew up a laugh riot in Indra Kumar's 'Masti'. A film about illicit romance, it raised quite a few eyebrows for its content which was full of sexual innuendos.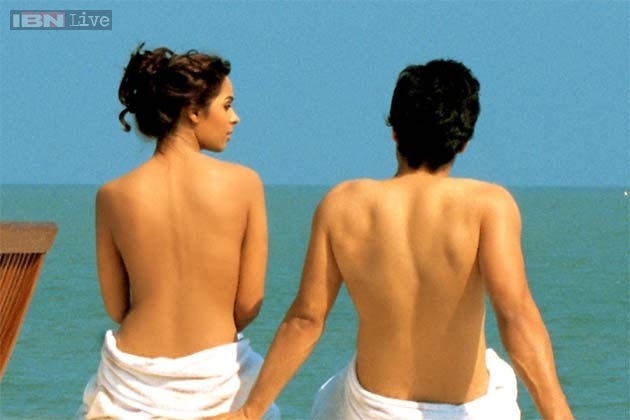 Mahesh Bhatt's 'Murder' was directed by Anurag Basu and gave India its first erotic thriller. It brought back the concept of kissing on screen which had long been buried in Bollywood. The film also gave us Mallika Sherawat.
Priyadarshan's 'Hulchul' did average business at the Box Office. Starring Kareena kapoor, Akshay Khanna, Arshad Warsi and others the film was a satirical portrayal of the post-modern Indian woman's self-image, self-confidence, self-victimization, and self-empowerment.
Abbas Mutsan's film was bold for Indian standards and yet it worked. The film featured Akshay Kumar, Priyanka Chopra and Kareena Kapoor. Loosely based on the 1994 Hollywood film 'Disclosure', it was the story of a man accused of sexual harassment by his female superior. Priyanka Chopra played a negative character in the film.