Home
»
Photos
»
Movies
»
Embellished jackets, metalic bustiers, half moon glasses: Kangana Ranaut's quirky style in 'Revolver Rani'
Embellished jackets, metalic bustiers, half moon glasses: Kangana Ranaut's quirky style in 'Revolver Rani'
<img class="size-full wp-image-937385" src="http://revamp.
Kangana, who is known to be a fashionista in real life, apparently took personal interest to create the quirky look of Alka Singh in 'Revolver Rani'.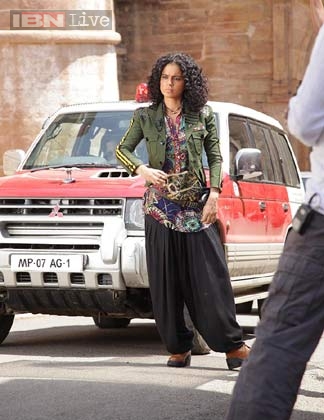 Kangana's character in 'Revolver Rani', Alka Singh is shown to be quite fond of the clothes and accessories from Europe.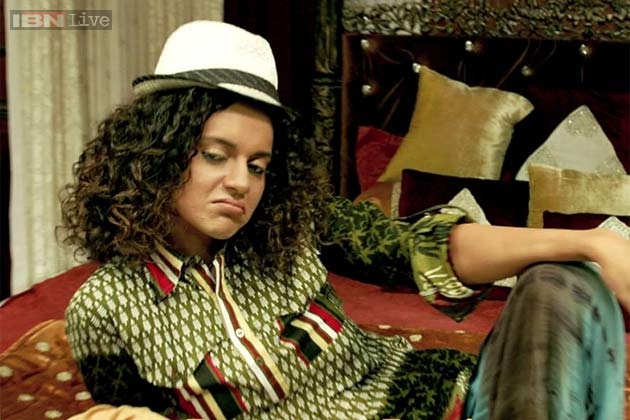 Since she playing politician and a goon, her look is dominated by a lot of earthy colours. She will be seen wearing printed or embellished jackets throughout the film.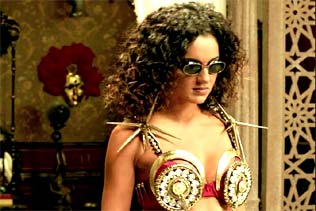 From military jackets, to chunky belts to half moon glasses- Kangana Ranut's look in the upcoming 'Revolver Rani' is anything but conventional. The actress is seen some outlandish, jaw dropping and some quirky outfits in the trailers of the film including this red and gold metallic bra.
A source close from the production team of the film said,%u201D Kangana has gone quirky for her role in 'Revolver Rani'. When Kangana learnt about her character, she specially ordered clothes and accessories like the sunglasses from Venice. Also she made sure that the clothes were personally selected by her trusted team which also had a Venice Inspiration. %u201C