Home
»
Photos
»
Movies
»
'Halla Bol' to 'Jai Ho': 10 Bollywood films that raised the issue of corruption
'Halla Bol' to 'Jai Ho': 10 Bollywood films that raised the issue of corruption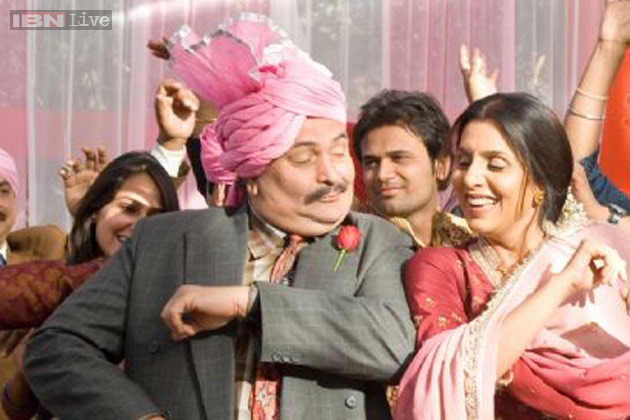 'Do Dooni Chaar' (2010) was about living a pure and corruption free life. Rishi Kapoor played a school teacher who finally says no to corruption of any type.
Munna (Sanjay Dutt) and Circuit (Arshad Warsi) were roadside goons, but their lives changed once they understood the real problems of India. 'Munnabhai MBBS' and 'Lage Raho Munna Bhai' featured them as crusaders against injustice.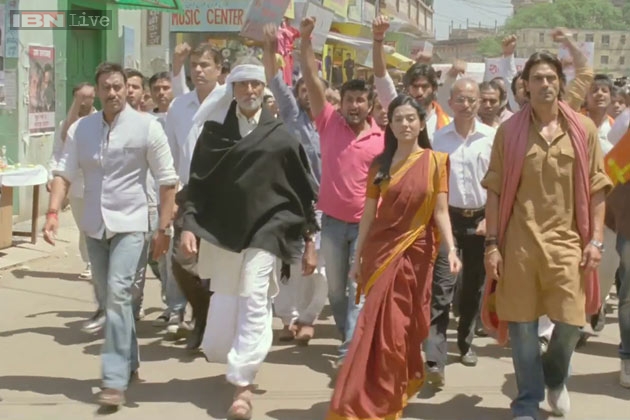 Prakash Jha's 'Satyagraha' (2013) was tentatively based on Anna Hazare's movement against corruption. Amitabh Bachchan, Kareena KApoor, Ajay Devgn and Arjun Rampal played the lead roles in the film.
Directed by Amit Maitra and Sombhu Mitra, 'Jagte Raho' (1956) was about a poor villager who gets trapped in the web of corruption due to his greed.
Shyam Benegal doesn't need any introduction as a filmmaker. His 'Welcome to Sajjanpur' (2008) was a humourous take on the corruption prevalent in rural India.
Govind Nihalani's 1983 film 'Ardh Satya' was an authentic documentation of how corruption affects any system.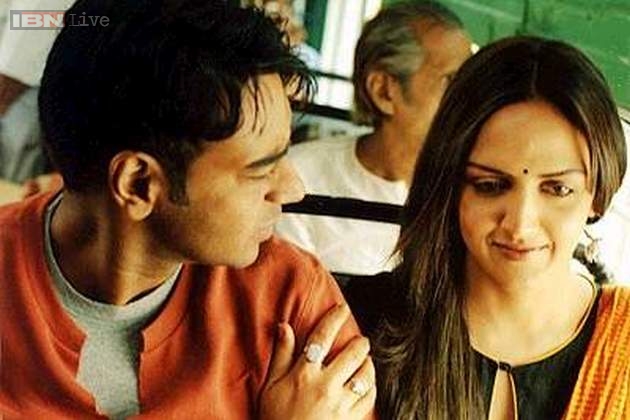 Mani Ratnam's 2004 film 'Yuva' was about a group of youngsters who were determined to change the system. Ajay Devgn played the role of a maverick youth leader in the film.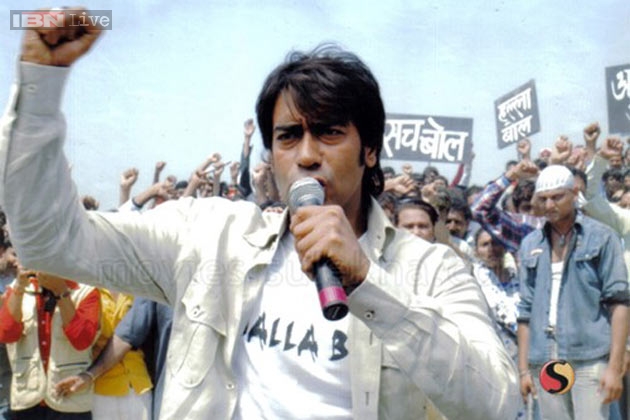 'Halla Bol' (2008) is among the lesser known films of Rajkumar Santoshi and Ajay Devgn, but it was a strong voice against corruption. Surprisingly, the film did not do well at the Box-Office.
'Shool' (2003) was made with so much detailing that the audience got transported to a law-less land.