Home
»
Photos
»
Movies
»
Happy 30th Birthday Ayushmann Khurrana: A flashback of his work on the small screen
Happy 30th Birthday Ayushmann Khurrana: A flashback of his work on the small screen
Ayushman also hosted dance reality show 'Just Dance' before quitting TV for films. The actor was active in theater during his college days and used write, direct and act in plays.
Multi-talented Ayushmann Khurrana was already a known face on small screen when he made an impressive debut in Shoojit Sarcar's 'Vicky Donor'. On his 30th birthday, we look at the actor's impressive stint on the small screen.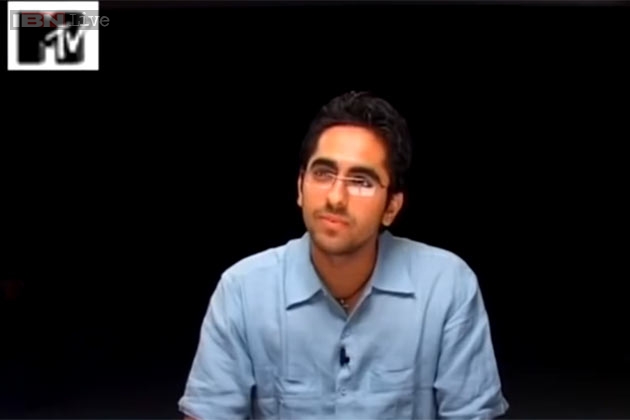 One would not have thought that a lanky teenager with galsses would be able to win a adventure reality show like 'Roadies'.
Not only did the win help him in bagging a job in MTV as a VJ. He also got to host one of the later seasons of 'MTV Roadies'.
Ayushmann Khurrana is married to his childhood friend Tahira Kashyap. The couple have two children, a son and a daughter.
'Ek Thi Rajkumari' also featured Ali Merchant and Neha Marda. Ayushmann played the antagonist on the show.
He shot to stardom on small screen after he co-hosted 'India's Got Talent' with fellow MTV VJ Nikhil Chinapa.