Home
»
Photos
»
Movies
»
Neha Bhasin to Anushka Manchanda: 10 glamorous singers we want to see on screen
Neha Bhasin to Anushka Manchanda: 10 glamorous singers we want to see on screen
Known for her beautiful voice, Shreya Ghosal is popular in Bollywood as well as amongst fans. With right mix of looks and voice, she would be great on screen.
Sisters Sonu Kakkar and Neha Kakkar have made a name for themselves in Bollywood with songs like 'Babuji Zara Dheere Chalo' and 'Second Hand Jawani'. The glamourous sister duo will make a deadly combination on screen.
Singer Manasi Scott has already made her debut in Bollywood with 'Jhootha Hi Sahi' and we would like to see more of her on screen.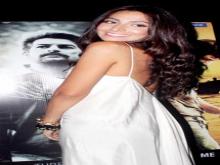 Monica Dogra made her Bollywood debut with 'Dhobi Ghat' and later was seen in 'David'. She is a member of an electro rock band Shaa'ir and Func.
Monali Thakur, the contestant Indian Idol 2, has come a long way by delivering innumerable hits like 'Zara Zara Touch Me', 'Anjana Anjani' and 'Aga Bai'. Known for her innocent looks, she can make many hearts melt with her looks.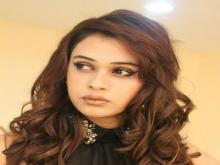 Bollywood latest discovery is Shalmali Kolagde. She has sung popular songs like 'Latt Lag Gai' and 'Daaru Desi'. Shamali seems like a good combination of looks and good voice.
Neeti Mohan came into limelight with her pop band 'Aasma'. She recently lent her voice to Anushka Sharma in 'Jab Tak Hai Jaan'. Neeti is not just a singer but also a trained dancer and it would be interesting to see her on screen.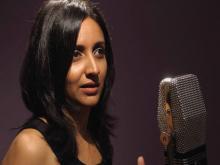 Singer, composer and guitarist Nandini Srikar has sung for films like 'Ra.One', 'Agent Vinod' and 'Shanghai'. The new age singer is another strong prospect on our list.
In the early 30s, Bollywood was running high on the concept of singing stars i.e the singers who can act as well. In 2013, there are innumerable good looking singers that we would want to see on screen. Neha Bhasin, the voice behind popular songs like 'Kuch Khaas' and 'Dhunki' has also got the looks and right attitude to take on the silver screen.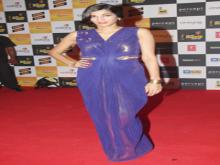 Rockstar Anushka Manchanda is not just about good voice but the singer is also glamorous. Anushka made a smooth transition from the pop band 'Viva' to Bollywood with numbers like 'Allah Duhai Hai' and 'Naughty Naughty'. It would be great to see her on screen in a new avatar.