Photos: 10 times Madhuri Dixit looked stunning in 'Jhalak Dikhhla Jaa'
Madhuri was seen wearing a red Zara blazer at one of the episodes of Jhalak.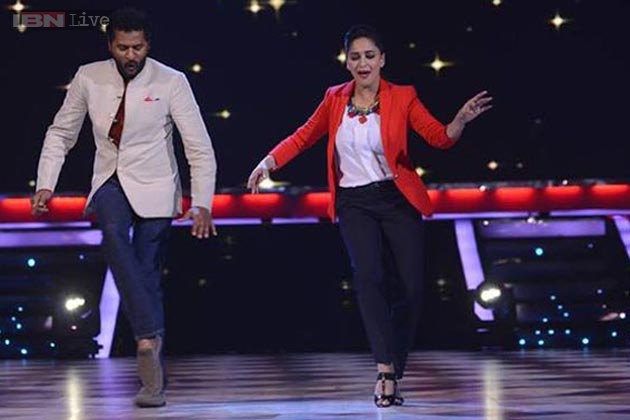 Madhuri was seen wearing a red Zara blazer at one of the episodes of Jhalak. She opted for this Valliyan necklace to complete the look. During this episode she performed with Prabhu Deva on her popular track 'Que Sera Sera'.
Popular for her curves as she is for her stage presence, Madhuri Dixit stunned everyone when she danced in this pink sari by Arpita Mehta.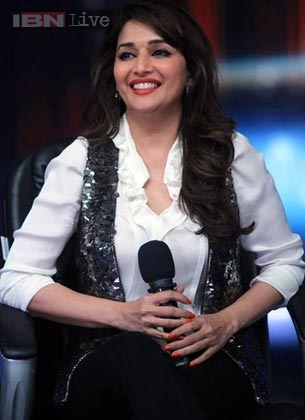 Madhuri looks impressive even when she sports a casual look. The actress teamed a ruffled white top with black ankle pants. The black sequin vest by Rohit Gandhi and Rahul Khanna completed the look.
Very few like Madhuri Dixit can carry off Tarun Tahiliani ensemble with the utmost ease and grace. The actress' right hairdo and perfect outfit reaffirmed her position as a fashion victor.
Madhuri, dressed in Arpita Mehta sari, broke into a jig with Vidya Balan on the sets of 'Jhalak Dikhla Jaa 6'.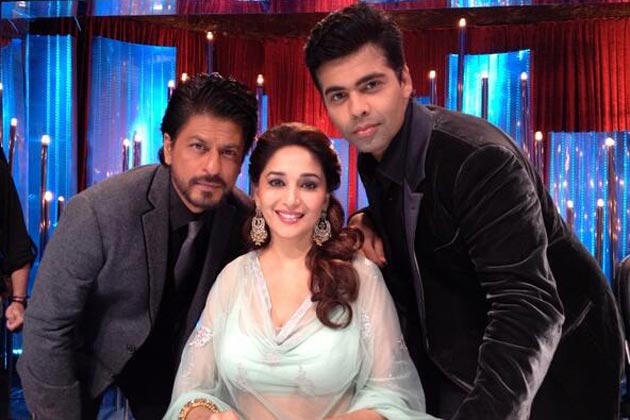 It was expected to be a memorable episode. Why wouldn't anyone expect that especially when actors Madhuri Dixit and Shah Rukh Khan performed on a romantic track? While SRK wore a sharp suit, Madhuri opted for a blue Shehlaa lehenga. Interestingly, the soft look worked in her favour. While her earrings and ring were designed by Roopa Vohra, her Krsala bangle was equally stylish.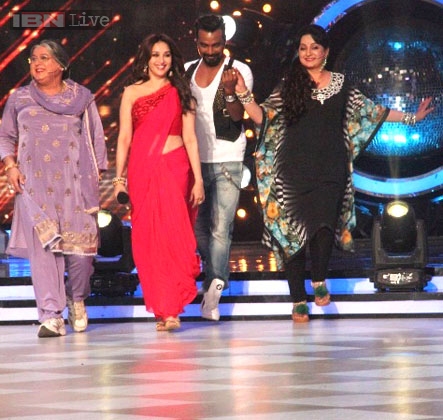 It isnt easy to carry off the red outfit Madhuri wore. But the actress carried off Tarun Tahiliani sari which featured a one-shouldered blouse with utmost ease and perfection.
There is a reason why Manish Malhotra is every star's favourite designer. The actress looked pretty in this pink lehenga.
We liked what Madhuri wore in one of the recent episodes. The actress teamed a cami with striped Malene Birger pants and Zara jacket. Her hairdo, accessories and silver pumps were in consonance with the chic look she sported.
She may not be as young as she looks, but Madhuri Dixit appears just as inspiring as ever. Those who have been tracking her fashion choices at 'Jhalak Dikhla Jaa' would agree that Madhuri has successfully challenged the ageing process to which others easily succumb. We compile a list of best looks of Madhuri on 'Jhalak Dikhhla Jaa'.