Home
»
Photos
»
Movies
»
Remembering Rituparno Ghosh: 12 Films of the Genius Filmmaker That You Must Watch
Remembering Rituparno Ghosh: 12 Films of the Genius Filmmaker That You Must Watch
Maverick filmmaker Rituparno Ghosh passed away on 30th May, 2013 after suffering from a liver disease.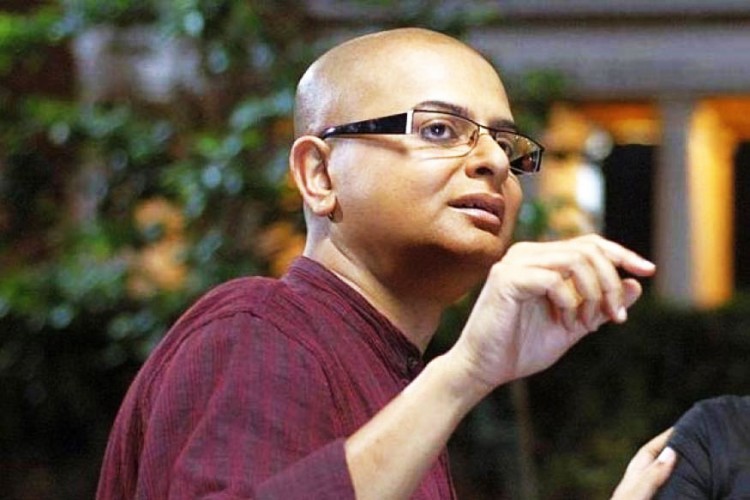 One of the most relevant filmmakers of our times, Rituparno Ghosh left an indelible mark on Indian cinema with his sensitive, poignant stories of the common man. While all his works are brilliant, we pick out 12 of his films that one must watch.
'Unishe April' was Rituparno Ghosh's second feature film as a director. The world was yet unknown to the this sensitive director's poignant story telling. The film revolved around a dancer mother and her doctor daughter who shared a strained relationship. The story unfolded on 19 April, which happened to be an important date in both their lives and how the rediscover their love and bond for each other on that day. The film featured Aparna Sen, Deboshree Roy and Prasenjit Chaterjee.
Multi starrer 'Utsav' was a family drama. Set in the backdrop of Durgapuja, the story was about a Bengali family, different members of which gather in their native house to celebrate the festival and highlights the troubles and complexes of each member of the family.
Kirron Kher featured in and as 'Bariwali'- a tale of a lonely landlady who rents out her sprawling bungalow to a film crew to shoot their film. While the film's being shot, the landlady finds herself drawn to the charming director who even convinces her do a bit role in the film.
Based on Suchitra Bhattacharya's book by the same name, the hard hitting story was of a woman who helps and save another woman from being molested by goons in Kolkata one night. While she is hailed as a hero by the press, she soon realises that the victim and her family do not want to pursue the case due to the social stigma attached to the entire episode. The leading actresses of the film- Indrani Haldar and Rituparna Sengupta won the National Award for their performance in the film.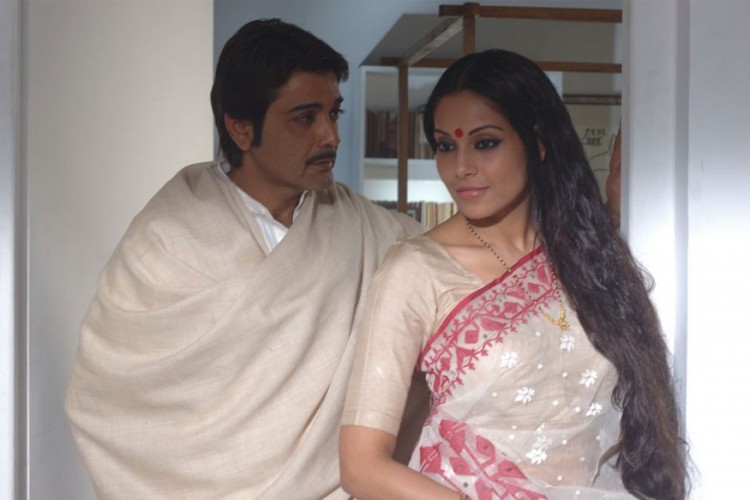 Bipasha Basu's debut in Bangla film, 'Shob Charitra Kalponik' had her playing a wife to a maverick poet (Prasenjit Chatterjee). The film narrates the story of Radhika and how she rediscovers her husband and his work only after his untimely death.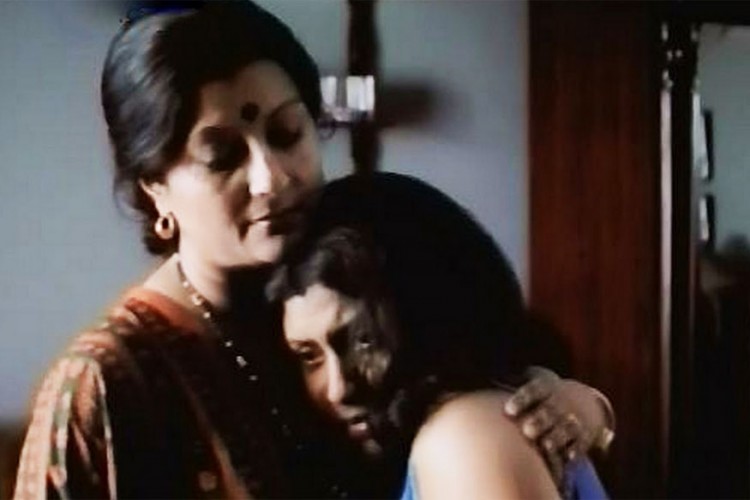 Aparna Sen and daughter Konkona Sen Sharma acted in poignant film called 'Titli' which was based on mother-daughter relationship. The film also featured Mithun Chakraborty in a key role.
A screen adaptation of Rabindranath Tagore's book by the same name, 'Chokher Bali' was a story of unrequited love, of adultery and of trust and loyalty. Aishwarya rai, Raima Sen and Prasenjit Chatterjee played the main characters in the film.
Many say 'Abohoman' was based on Satyajit Ray's life but Ghosh never confirmed it. The film narrated the story of a renowned director who falls in love with young actress who is of his son's age and how he mentors her to be a fine actress. The film featured Dipankar de, Mamata Shankar, Ananya Chatterjee and Jisshu Sengupta.
Poetic, sublime 'Dosor' was shot entirely in black and white. The film explored the relationship of a couple, the wife who is aware of her husbands illicit affair and how she has to nurse him back to health after he gets injured in an accident inspite of having a strained relationship with him. The film featured Prasenjit Chatterjee and Konkona Sen Sharma.
Starring Ajay Devgn and Aishwarya Rai, Ghosh's first Hindi film 'Raincoat' was a story of two lovers, separated by destiny, who meet again one rainy day. While they reminiscence about old days, they also hide the grave poverty that they both are facing in present times.
Rituparno Ghosh's only English film 'The Last Lear' featured Amitabh Bachchan, Arjun Rampal, Preity Zinta and Shefali Shah. The film was based on actor Utpal Dutt's semiautobiographical play 'Aajker Shahjahan' which Ghosh adapted for the film.