Telugu Friday: Watch Venu, Kamilini sizzle onscreen in 'Ramachari'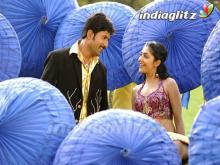 Kamilini Mukerjee made her debut in films with 'Phir Milenge' (2004). The actress in a very short span of time has established herself as one of the leading stars of Southern cinema. Mukerjee has done films in various languages including Tamil, Telugu, Malayalam and Bengali.
This Friday is special for Telugu movie buffs as romantic comedy 'Ramachari' starring Venu and Kamilini is all set to mesmerise the audience.
'Ramachari' is the 6th film produced under the banner of SP Entertainments. The film is all set to be screened on May 17 after being delayed for a long time.
Venu Thottempudi is the nephew of Telugu film director B Gopal. Venu is a versatile actor noted for his performances in films such as 'Swayamvaram'(1999), the actor was awarded with the Nandi award for his performance.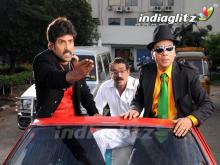 Actors like Ali, Brahmanandam, Giri Babu, Chandramohan, Raghu Babu, Komal Jha will be seen in key roles in the film.
The film is directed by GV Eswar. The director is touted for his last hit film 'Siddhu from Seekakulam'.