Home
»
Photos
»
Politics
»
Tirath Singh Rawat Takes Oath as Chief Minister of Hill State Uttarakhand; See Photos
Tirath Singh Rawat Takes Oath as Chief Minister of Hill State Uttarakhand; See Photos
Tirath Singh Rawat has became the new Chief Minister of Uttarakhand after the former CM Trivenrda Singh Rawat handed in his resignation on Tuesday.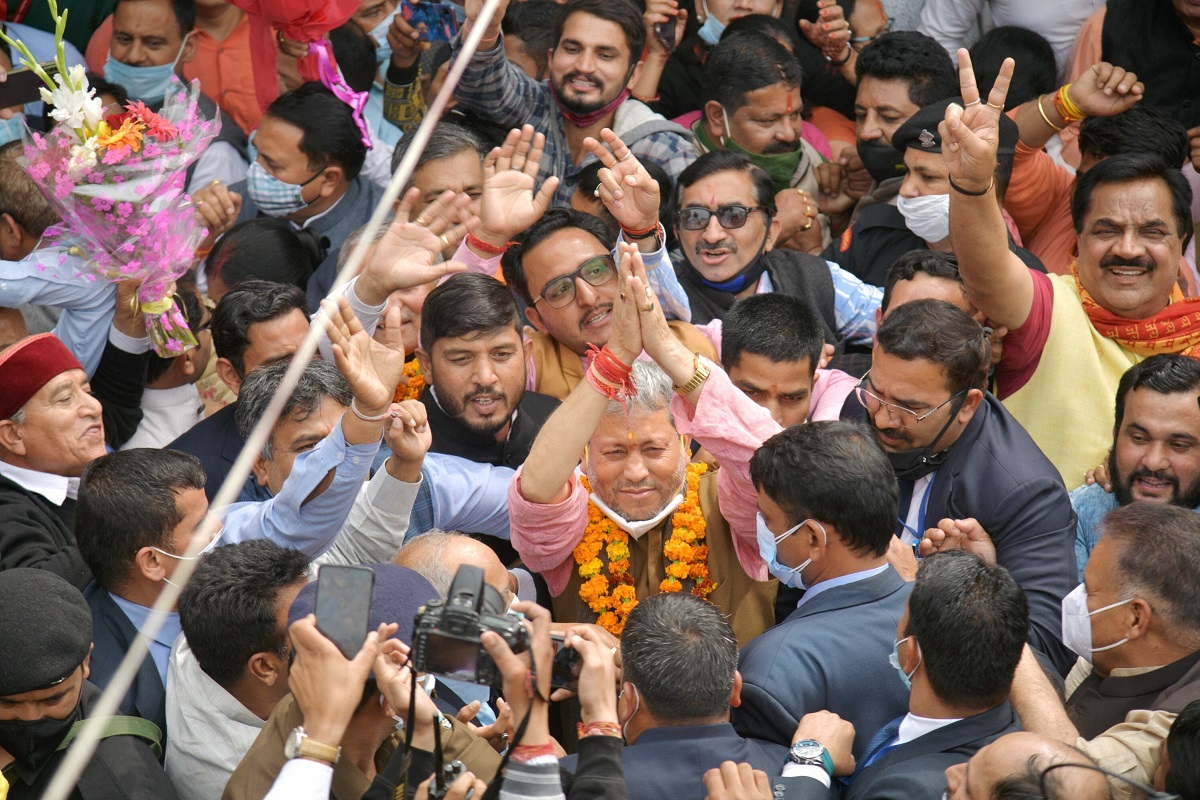 Tirath Singh Rawat on Wednesday took oath as new chief minister of Uttarakhand in presence of Governor Baby Rani Maurya. (Image: PTI)
BJP's Tirath Singh Rawat became new chief minister of Uttarakhand after the resignation of Trivendra Singh Rawat from the post on Tuesday. Tirath Singh Rawat also met Governor Baby Rani Maurya ahead of the swearing-in ceremony.
Swearing in ceremony of Tirath Singh Rawat as new Chief Minister of hill state Uttarakhand took place at around 4 pm.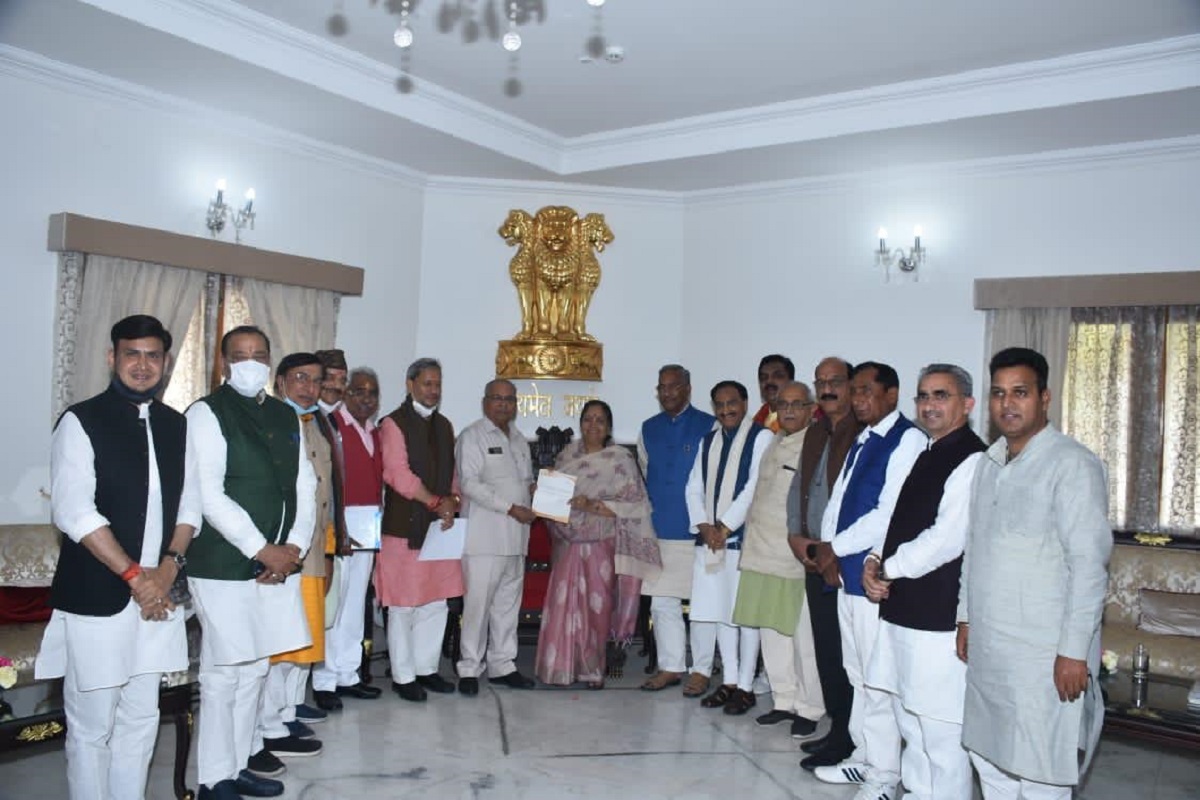 A BJP MP, Tirath Singh Rawat was the chief of the party in Uttarakhand from 2013 to 2015 and also an MLA from the state in the past.
Known to be a low-key, quiet leader, Tirath Singh Rawat enjoys significant popularity in Uttarakhand's Pauri Garwhal region.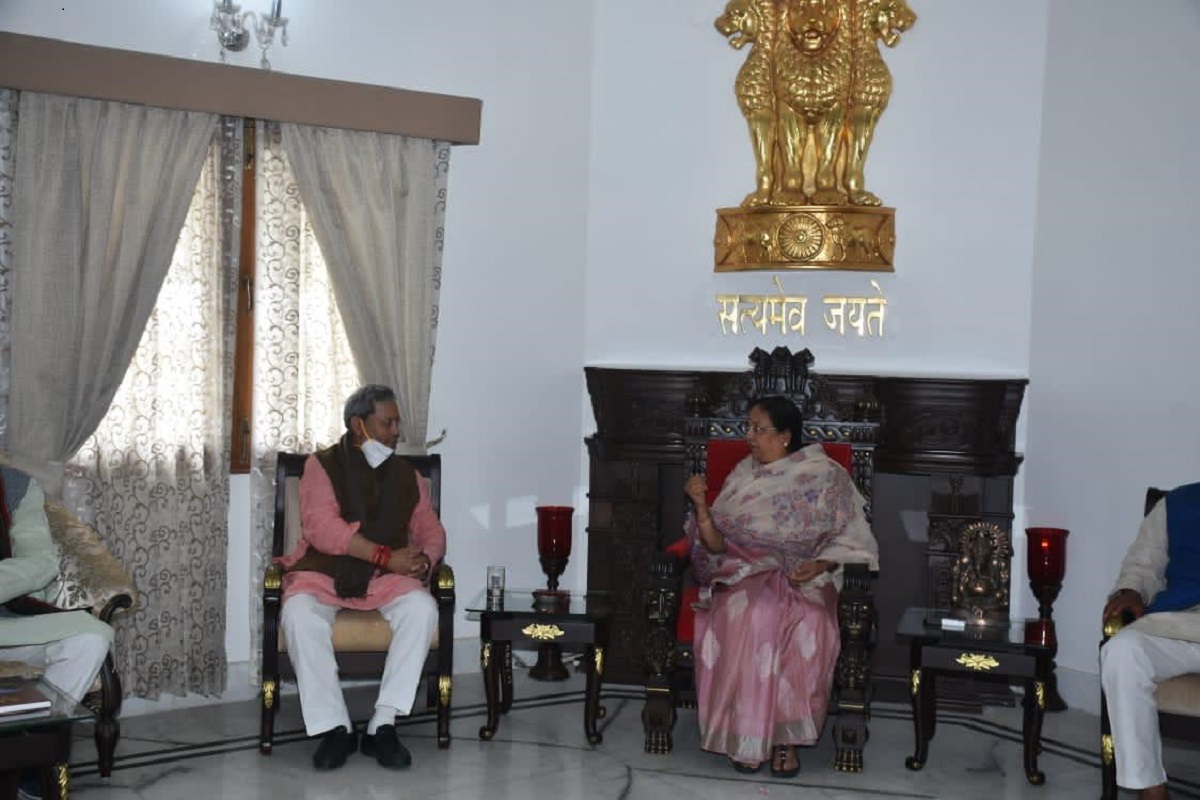 Tirath Singh Rawat is known to be a prominent Thakur face of the BJP and as per reports he has been chosen for the CM post keeping in mind the upcoming 2022 Uttarakhand Assembly elections.
If reports are to be believed Trivendra Singh Rawat, who resigned form CM post on Tuesday, proposed the name of Tirath Singh Rawat in a legislature meeting of BJP in Uttarakhand's Dehradun yesterday. Following this the MLAs, MPs and central observers supported the motion and Tirath Singh Rawat was selected to be the Chief Minister of Uttarakhand.