In Photos: Close Look At The Unusual Oppo X 2021 Expandable Display Smartphone
Oppo unveiled the Oppo X 2021 at its Inno Day 2020 keynote conference.
Amid smartphone manufacturers' efforts towards trying to rethink the smartphone form factor, Oppo introduced its unique expandable rolling display smartphone at the company's Oppo Inno Day 2020 keynote conference, the Oppo X 2021. Oppo is calling its extending display on the Oppo X 2021 a 'continosly variable OLED display,' which extends with a simple swipe on the side of the smartphone, possible on the power button, as seen in promotional videos. (Image Credit: Oppo)
In its compact form, the Oppo X 2021 is a regular 6.7-inch smartphone. However, with just a simple swipe on the side button, the smartphone extends itself, along with the screen, revealing the full tablet-like 7.4-inch display. (Image Credit: Twitter)
The Oppo X 2021 extends only from one side (right), and goes back to its 6.7-inch slab form on a swipe in the opposite direction.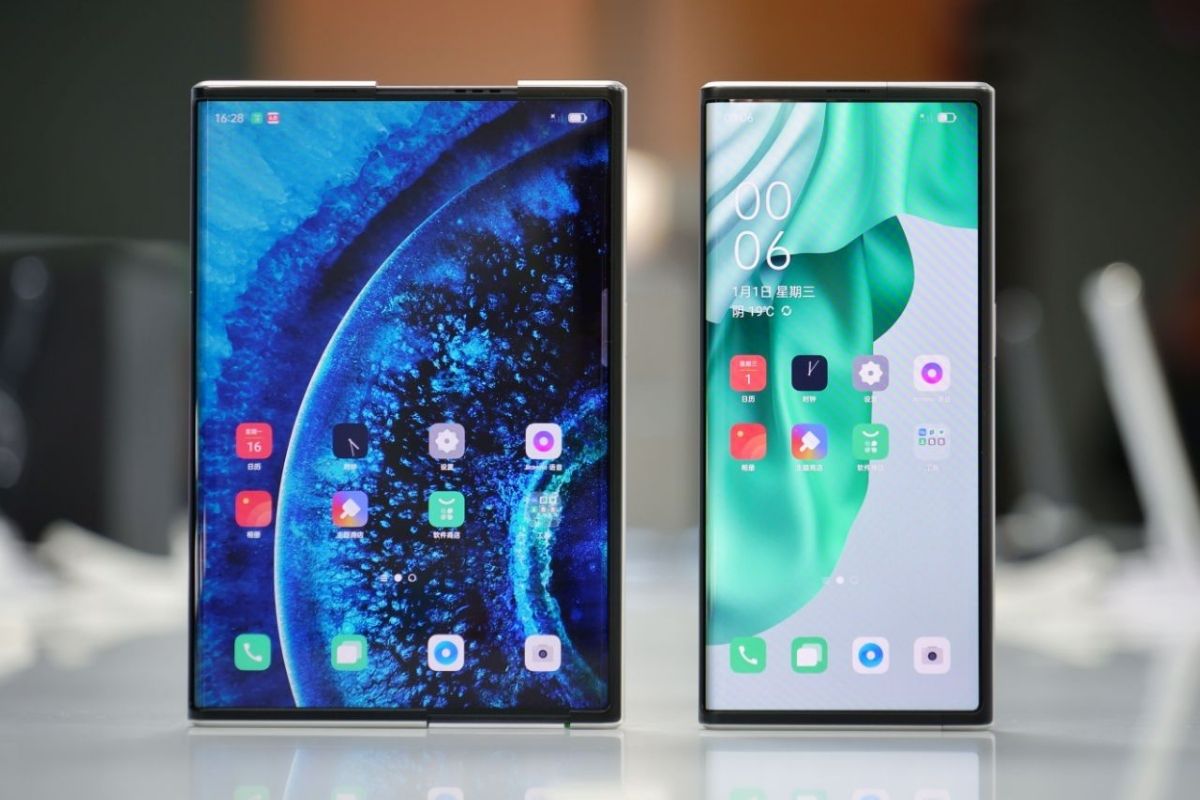 The Oppo X 2021 consists of a 2-in-1 Plater body construction - two parts roll out simultaneously and evenly for better structural support. The company had filed 122 patents for this concept, 12 of which related to the scroll mechanism itself. The company, however, did not reveal anything in terms of the screen or the smartphone specifications.
Oppo Vice President Levin Liu, during the Inno Day 2020 event, said that the Oppo X 2021 is still a concept, but the company hopes to bring this technology to consumers at the right time.
Oppo says that the Oppo X 2021 is essentially a motorised scroll, with a large part of the OLED panel laminated onto a 'Warp Track' for improved strength, as it goes around a 'Roll Motor' in order to tuck itself into a hidden compartment.