Home
»
Photos
»
Tech
»
POCO M3 Review In Photos: Power Black, Cool Blue Or Yellow, Which Colour Will You Pick?
POCO M3 Review In Photos: Power Black, Cool Blue Or Yellow, Which Colour Will You Pick?
If you keep your expectations in line with what you set out to pay for, the Poco M3 more than delivers on that. Particularly with the genuine standout design. Consistent performance and robust battery life simply add value. And you'll just have to ignore the preloaded apps on MIUI, as well as those adverts.
The Poco M3 by default comes with 6GB of RAM across both variants that are on sale. The 6GB + 64GB config is priced at Rs 10,999 while the 6G + 128GB spec costs Rs 11,999. We really would recommend stretching the budget to get the higher spec version, because it'll be a better investment and hold you in good stead for a longer time.
It's a triple camera setup that does duties in the Poco M3, led by a 48-megapixel sensor as well as two 2-megapixel macro and depth cameras. This is perhaps where the Redmi 9 Power has an advantage, which gets quad cameras at the back with an 8-megapixel ultrawide camera an extra addition. From what the Poco M3's camera delivers, we could see that the photos are nicely lit up and have a generous amount of crispness. Colours look rich but not overbearing. However, in a couple of photos with inconsistent lighting, there is some noticeable softening of the overall sharpness in the off-focus areas. A personal preference has to be the 48-megapixel mode, which pulls in that much more detailing allowing for more flexibility for crops, while the colours are a tad restrained for editing later.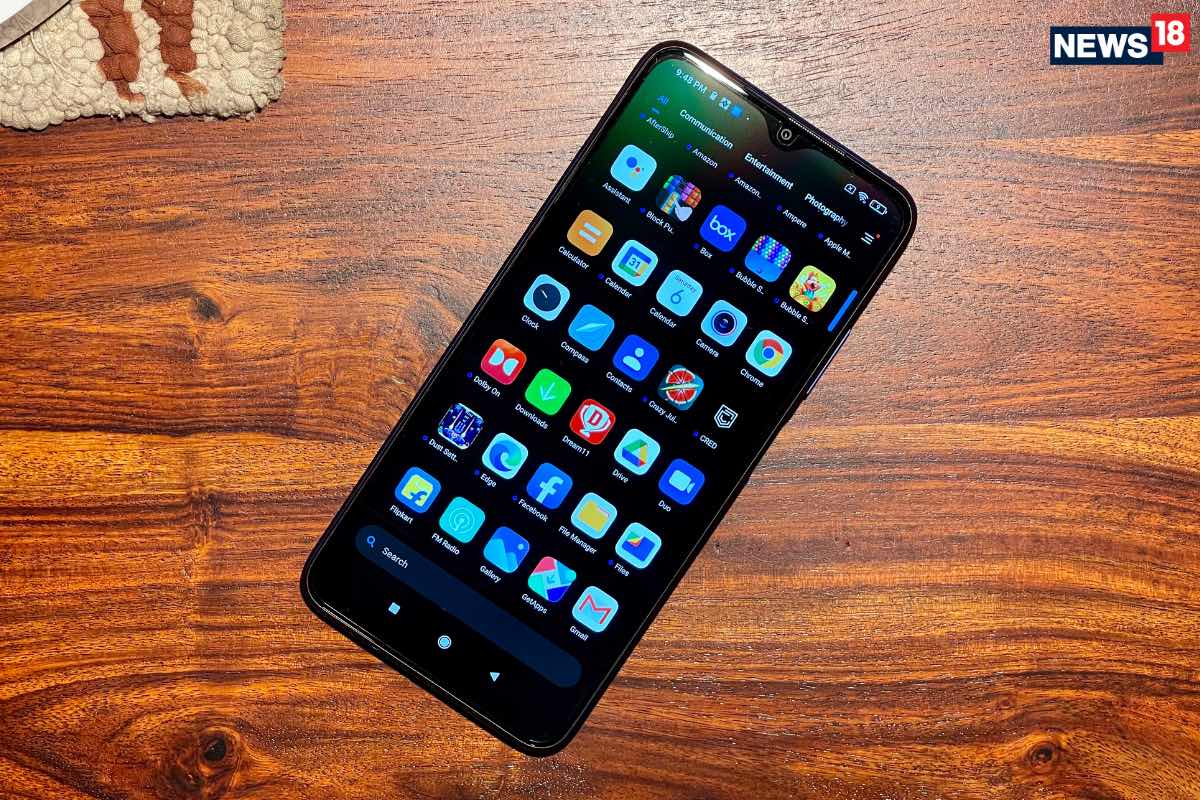 This is a 6.53-inch display, an IPS LCD, with the FHD+ resolution of 2340 x 1080 resolution. This display can go really bright, and for once, I must praise the other end of the spectrum too. At the lowest brightness settings, a zone that I really prefer, the Poco M3's screen accedes to your demand and can really dial down the illumination. A lot of phones tend to lean on the side of caution and stay on the slightly brighter side, and that isn't the truest lowest brightness setting in a way. The rest of the elements of the Poco M3's display all point in the right direction. Colours are nicely subdued in the default saturation mode, but you can choose saturated mode if that's what you like. The display size, sharpness and colours all point to a really well-rounded screen for what a truly affordable Android phone.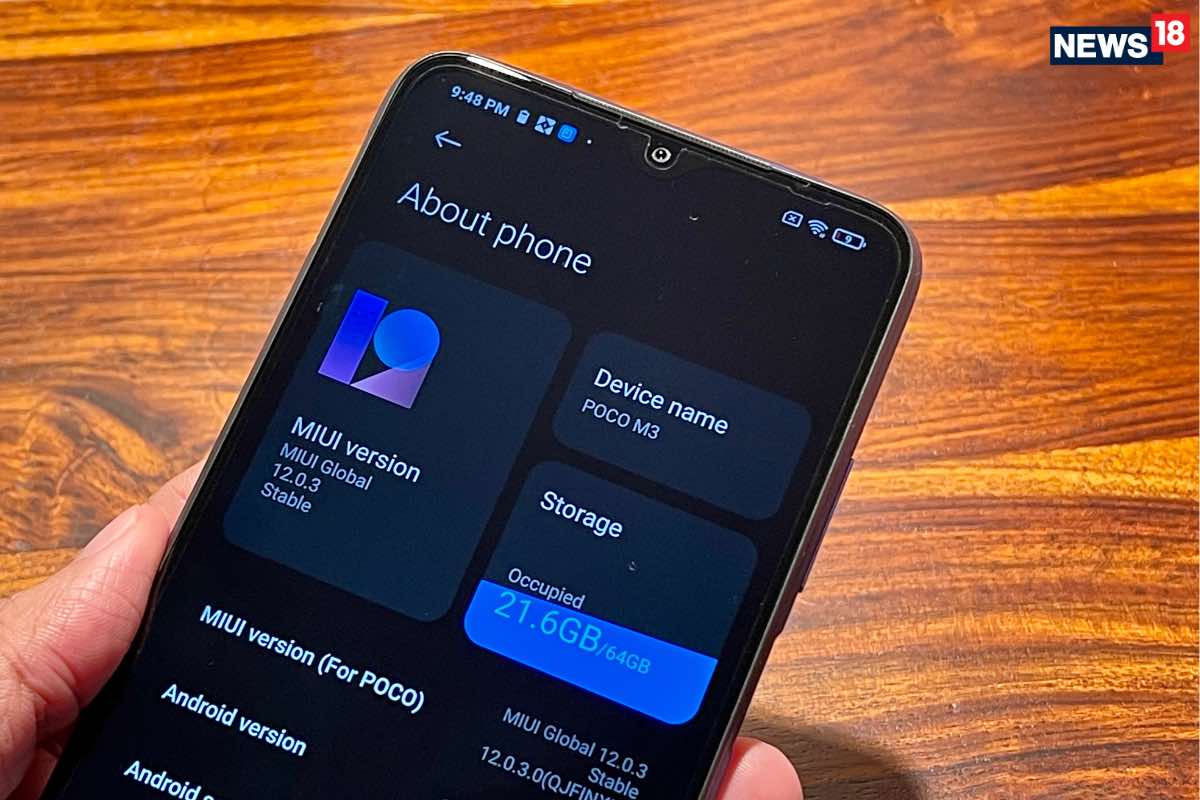 The Poco M3 runs the MIUI 12 that we have already seen on many Xiaomi phones, and it has the same set of strong points and the not so strong points. Familiarity, and this may be more than relevant for you, is a huge advantage. Anyone upgrading from a Xiaomi Redmi phone or even a previous Poco phone won't find themselves in unchartered territory. There are the undeniable advantages of MIUI, particularly with the customization aspects. The built-in system apps such as Weather, control center, floating windows that enable a new layer of multitasking, as well as smart message grouping and the overall aesthetics and transitions all have a modern touch acquired over time.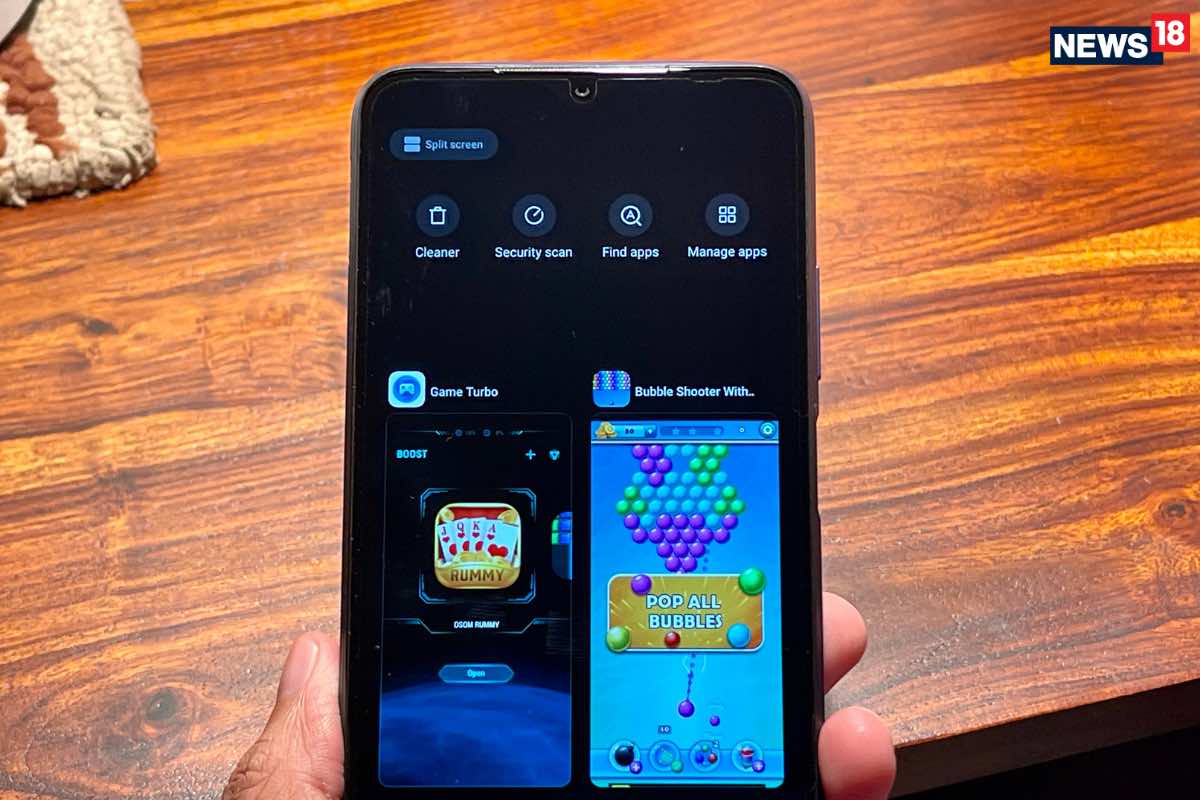 All this being said, it is understandable why Poco is following the industry-wide trend when costs are going up and margins are squeezing more and more. It is no time to get bogged down by who started it and why, but this seems to be a reality for a lot of affordable Android phones. There are fans of this approach, there are those who don't care and there are who don't appreciate this.
In my time using the Poco M3, to be fair, I never really got any adverts, much less something intrusive or annoying. However, there is a serious portfolio of preloaded apps and games on the Poco M3, and one app in particular called GetApps is responsible for generating a lot of advert-esque notifications. Let me list out some of the preloaded apps on the Poco M3—GetApps, WPS Office, Moj, Block Puzzle Guardian, Bubble Shooter With Friends, Dream11, Tile Fun and Crazy Juicer as well as Osom Rummy. If nothing else, these are just incredibly irritating, the very fact that they are sitting there. All this while, eating into precious system resources, which are your RAM and storage.